The Auto-Dynamics Porsche "Dark Knight" 911 Turbo S Owns the Night
In menacing all-black.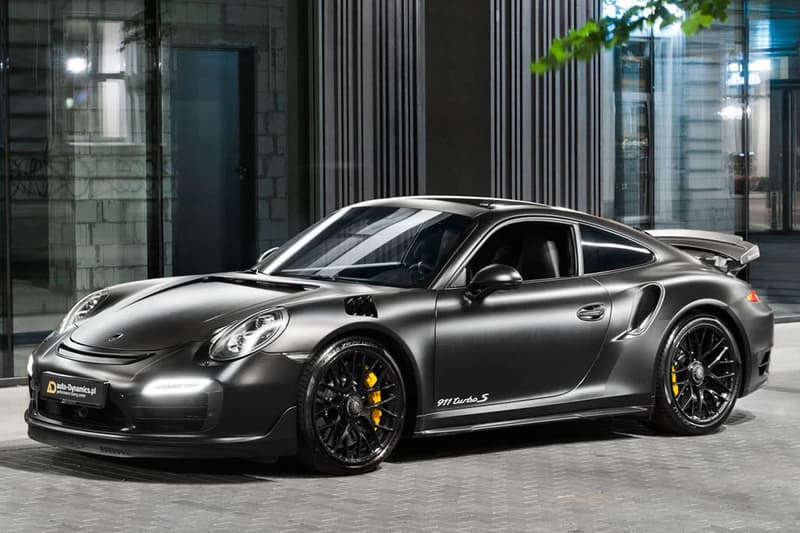 1 of 10
2 of 10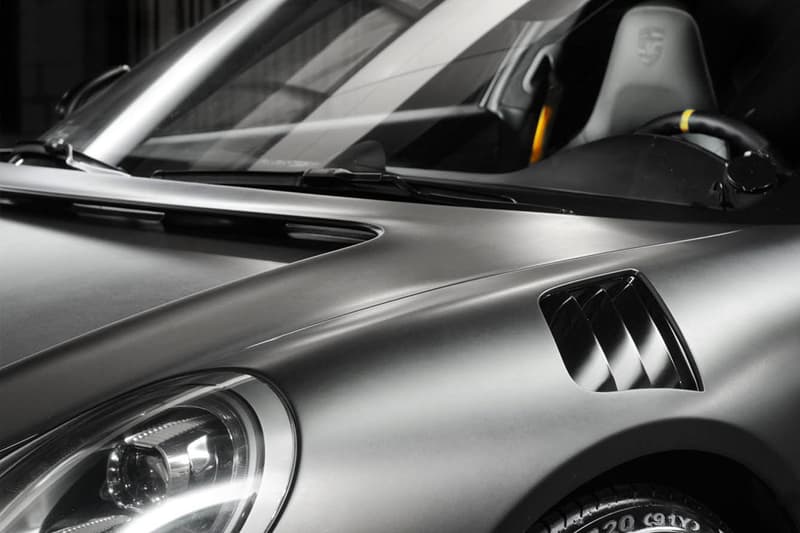 3 of 10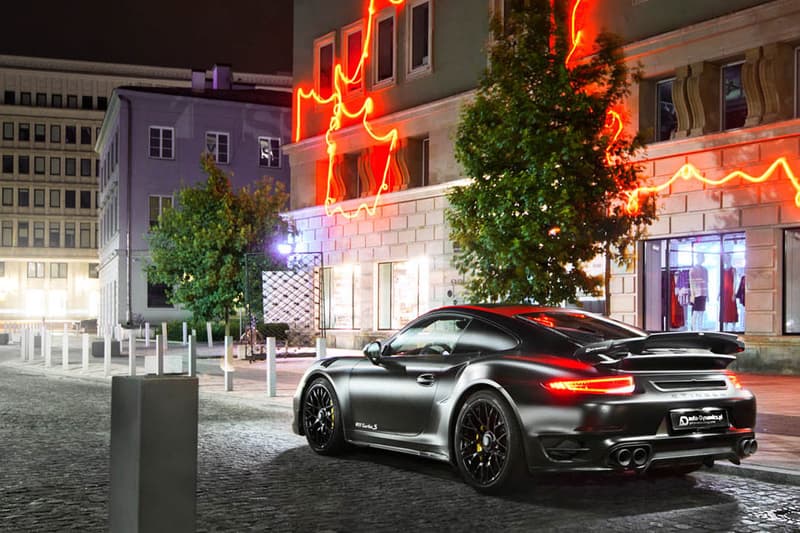 4 of 10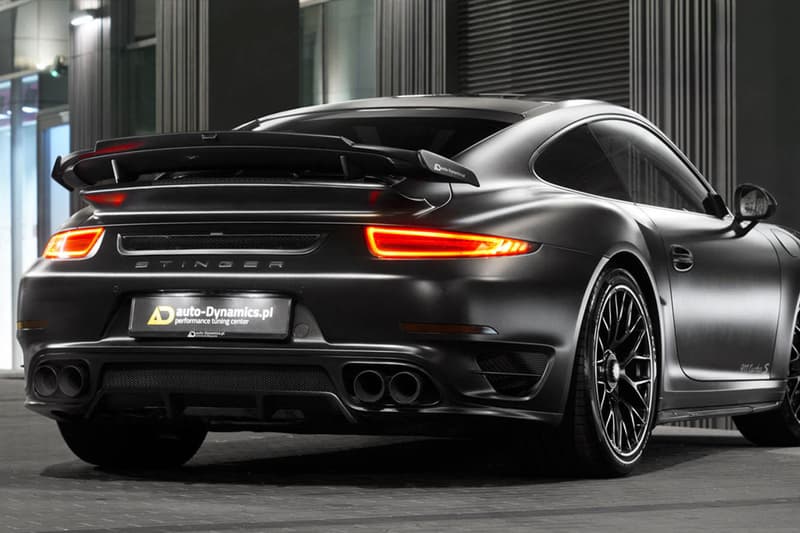 5 of 10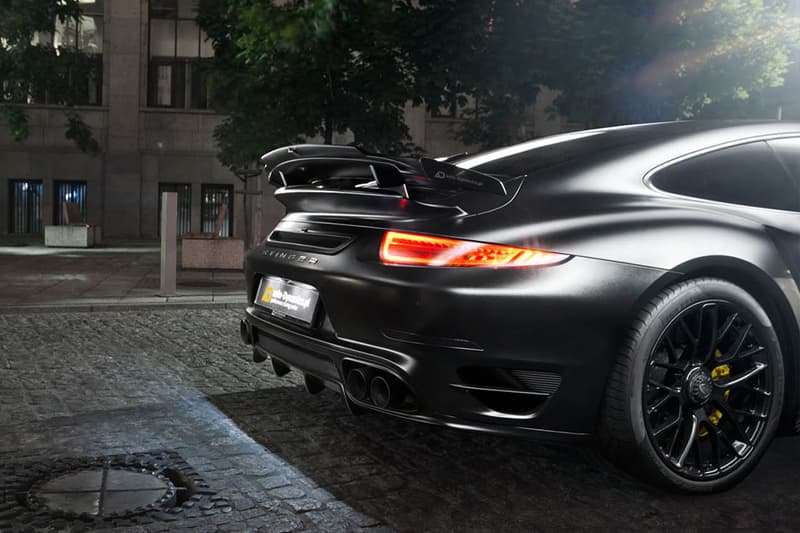 6 of 10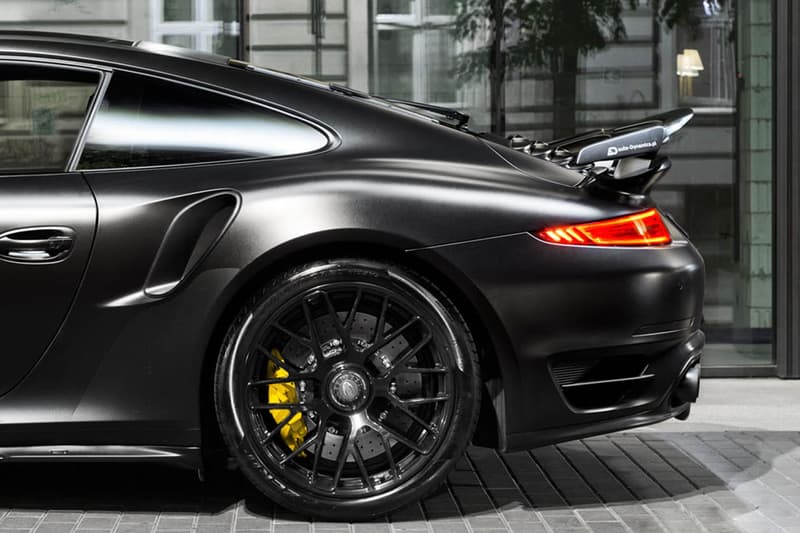 7 of 10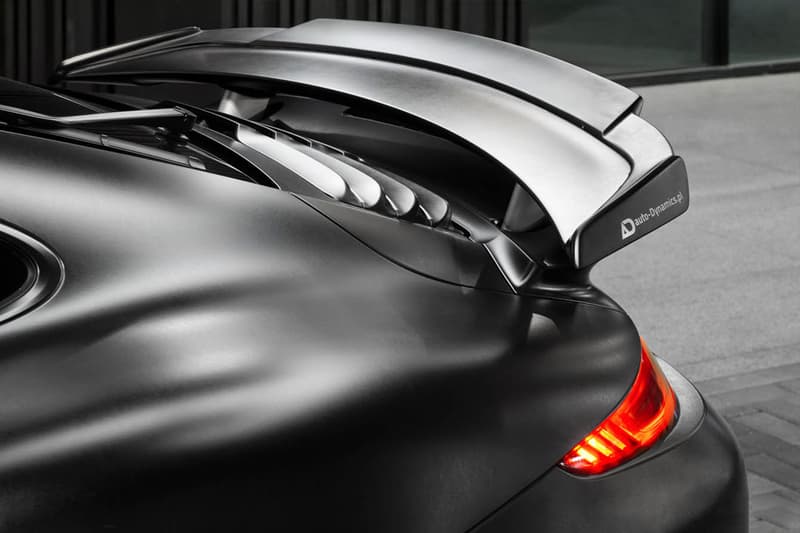 8 of 10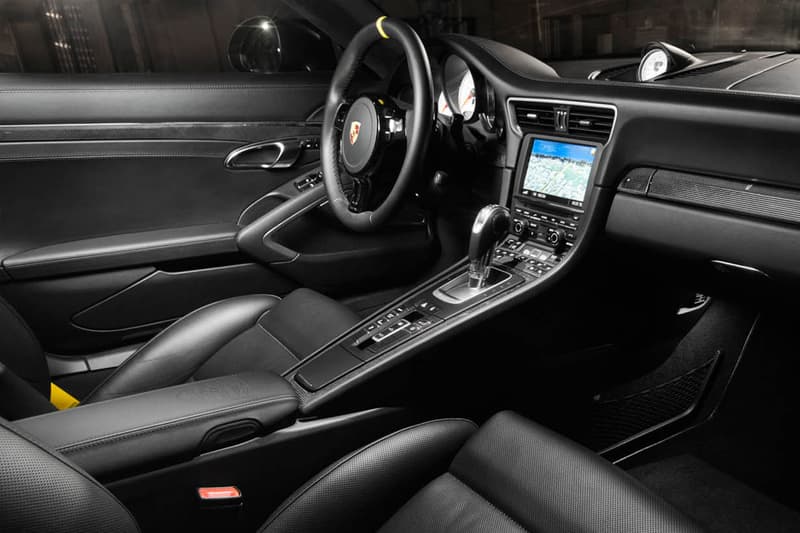 9 of 10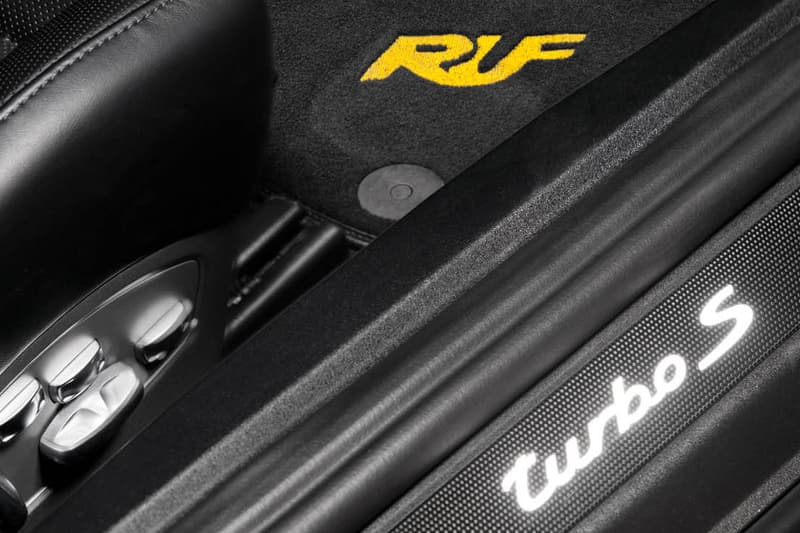 10 of 10
Porsche's powerful 911 Turbo S model just got more sinister with a slick all-black coating by Polish automobile customizer Auto-Dynamics. Aptly dubbed the "Dark Knight," the German sports model boasts a full carbon "Turbo Aerokit" exterior in matte black, which features a front spoiler, side skirts, vented fenders and hood, as well as a rear bumper and wing. On the inside, the sports car is fixed with a TechArt exhaust, custom tips, Cargraphic catalysts, IPD plenum and Y-pipes, Agency Power intake, AWE Tuning intercoolers and an up to 700 horsepower capacity. Take a look at the "Dark Knight" above and share your thoughts in the comments below.
For more all-black automotive eye-candy, check out Hookie's "Black Mamba," which was created out of a 1973 Honda CB550.