Dwyane Wade's NBA Game 4 Outfit Gets Roasted by Twitter
He's just trying to have a good time.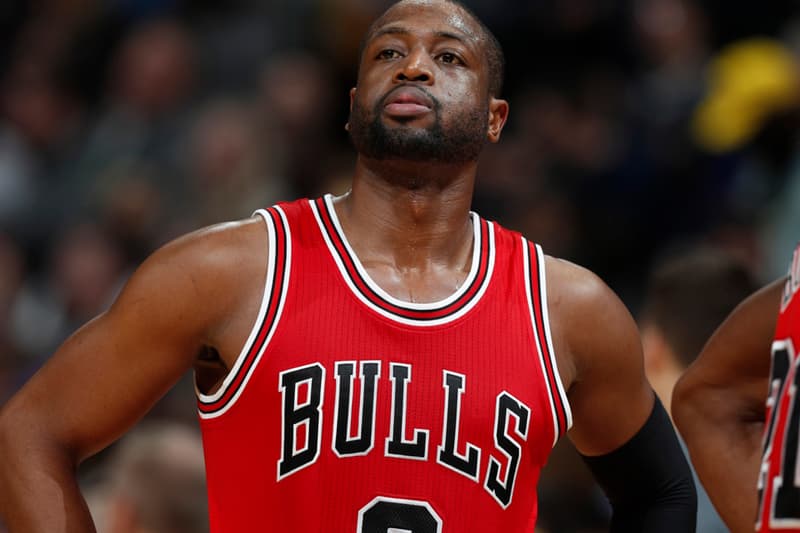 Last night saw the Cleveland Cavaliers win Game 4 of this year's NBA Playoffs, preventing the Golden State Warriors from sweeping the Finals. Though it was a big night for King James and his teammates, most of the night's attention went towards Dwyane Wade and his questionable choice in ensemble. Sitting courtside next to ESPN's Stephen A. Smith and NBA Hall of Famer Shaquille O'Neal, Wade donned an olive-green track suit accompanied by a pair of shades to which Twitter instantly started roasting him for looking out of place. Check out a few of the roasts below.
I thought D. Wade was the new and improved Gucci Mane for a minute. pic.twitter.com/bBAtK0kfMK

— adam harris (@AdamHSays) June 10, 2017
Dwyane Wade look like a Jamaican drug dealer pic.twitter.com/8JZfJcAxRy

— Legends (@LegendsofCH) June 10, 2017
Dwayne Wade as MC Gusto pic.twitter.com/JLaLYvDziB

— 7 Paths APE Mode (@Deion_Slanders) June 10, 2017
D Wade looks like he's a Nigerian dope dealer bro. pic.twitter.com/6MpOsc1DiR

— Joshy B From Da Pack (@joshysweatpants) June 10, 2017
Dwayne wade looking like that auntie that gamble ???? pic.twitter.com/2f5ai9SwRx

— lil duval (@lilduval) June 10, 2017
Dwayne Wade out here looking like a swole Dej Loaf. Come thru, King. pic.twitter.com/q9fBhEFAJl

— Kazeem Famuyide (@RealLifeKaz) June 10, 2017