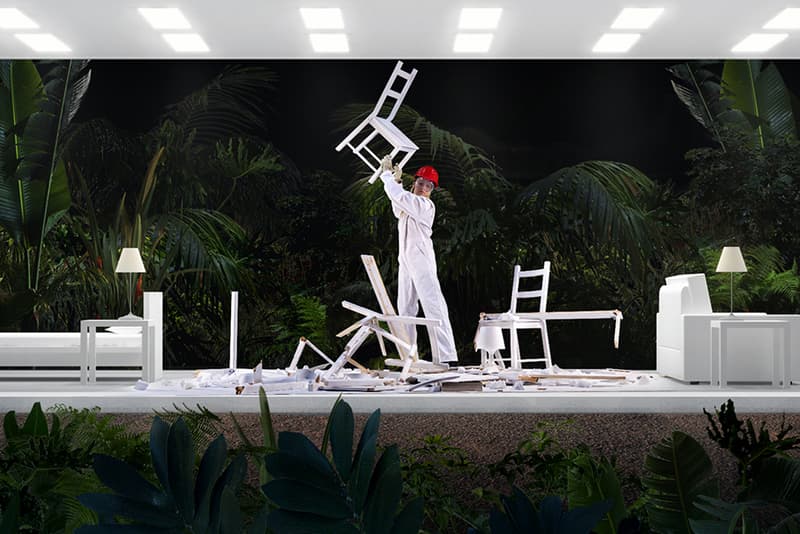 1 of 8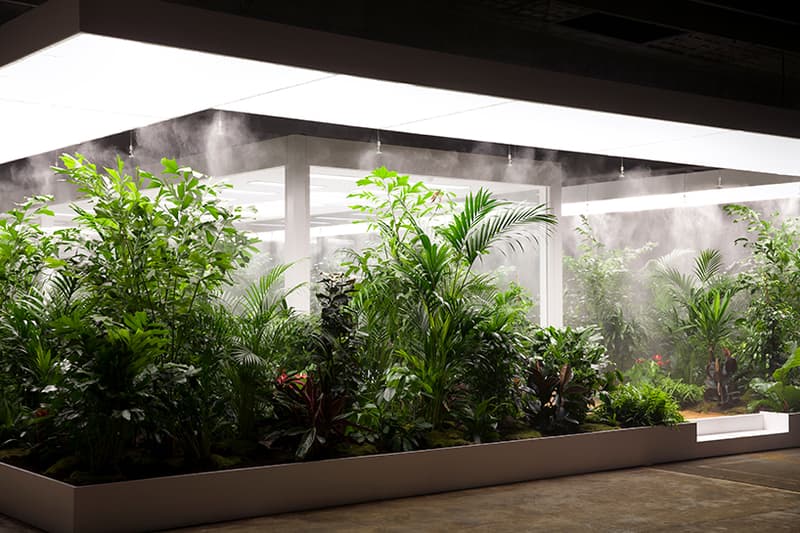 2 of 8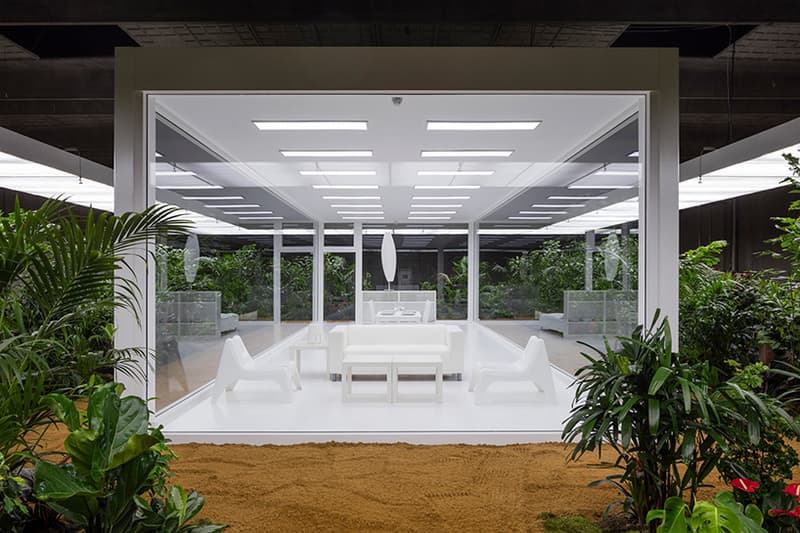 3 of 8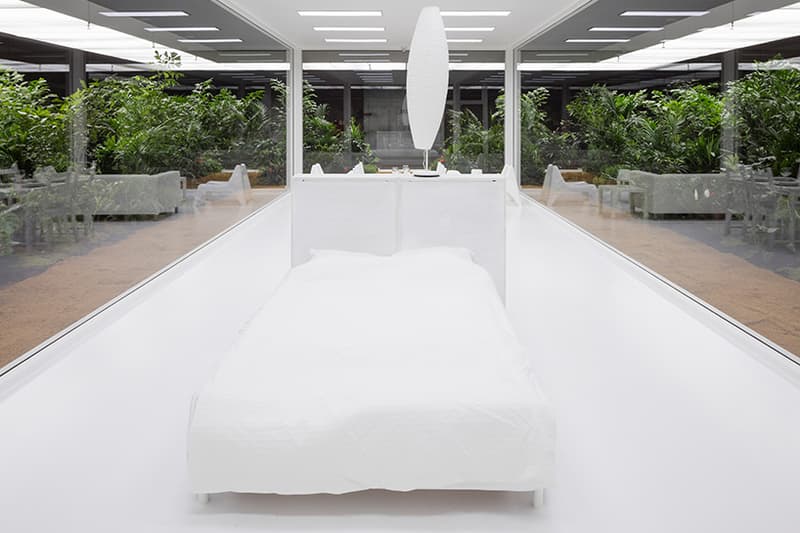 4 of 8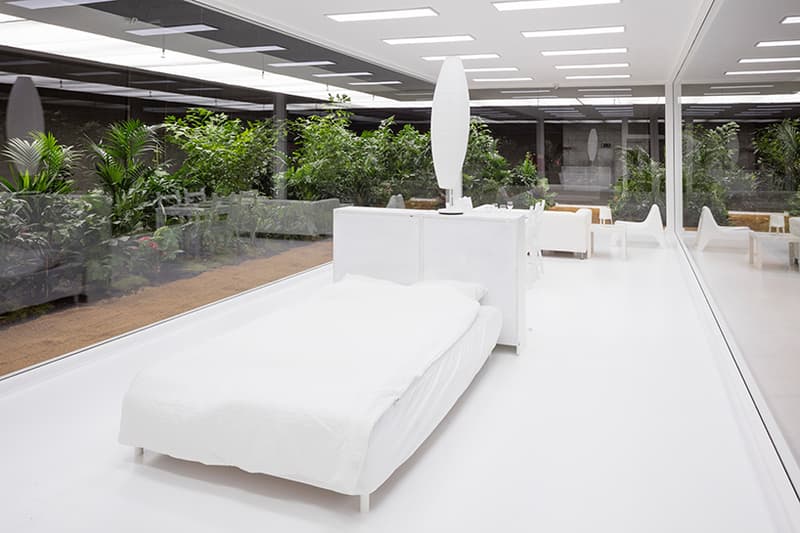 5 of 8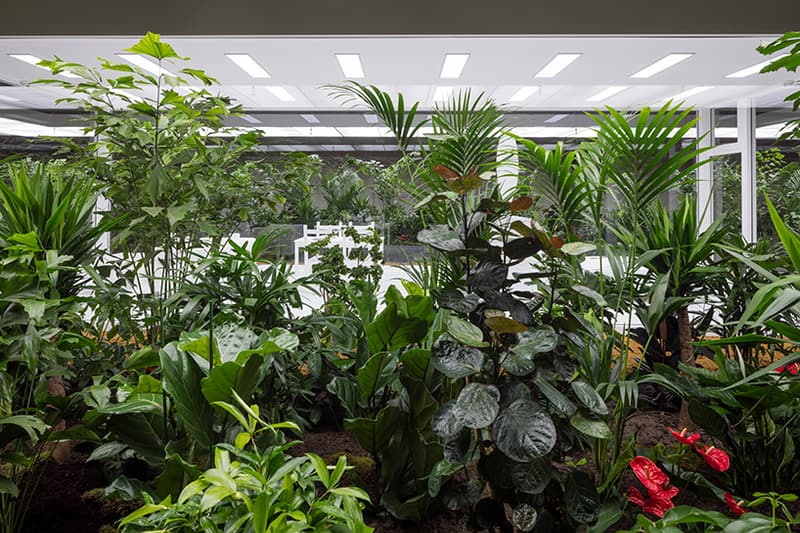 6 of 8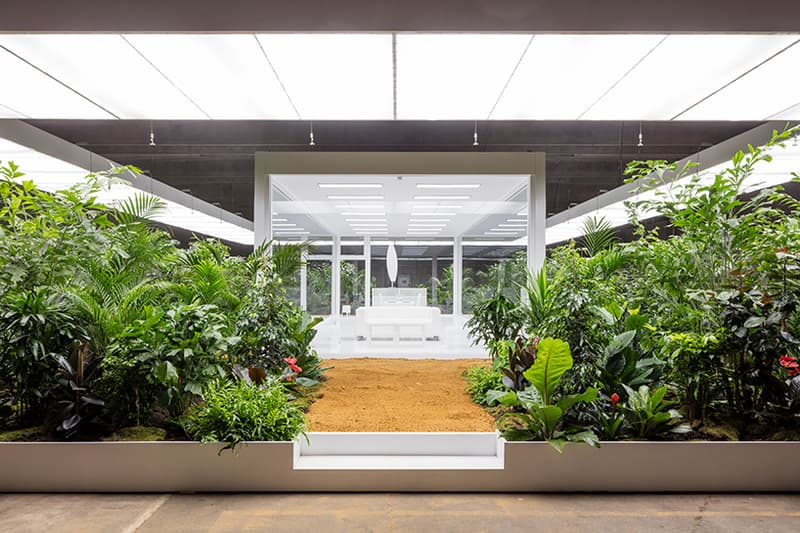 7 of 8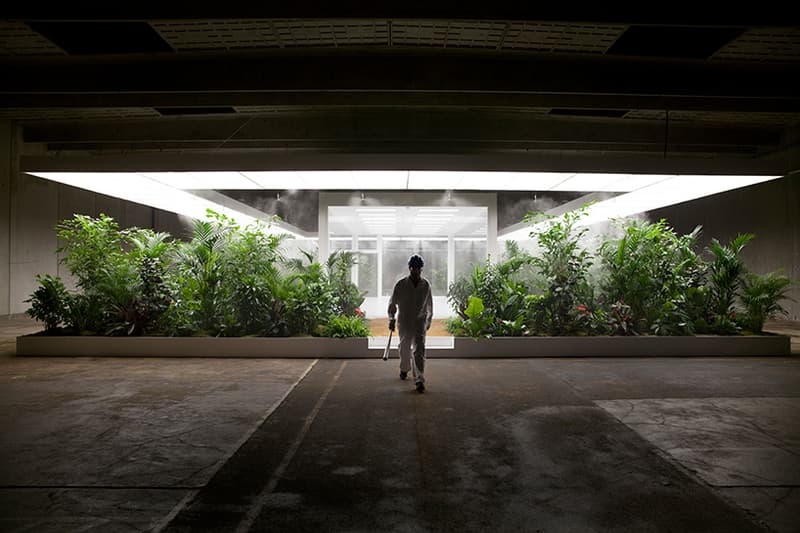 8 of 8
Artist Doug Aitken Invites You to Destroy Household Items in a Tropical Garden
Located inside a warehouse in Denmark.
---
California-based artist Doug Aitken is set to launch a new immersive installation at the ARoS Triennial in Aarhus, Denmark. Titled The Garden, the presentation is not only a work of art but also a rage room where visitors can destroy a bevy of household items inside an all-white room surrounded by tropical flora. The room is protected by bulletproof windows and inside are chairs, tables, cabinets and lights that participants can obliterate to their heart's content.
According to designboom, the impressive showcase "is streamed live from six separate cameras, and can be accessed digitally from anywhere in the world — in turn, the viewer becomes 'the viewed'." Check out the gallery above and expect the installation to launch on June 3 and end on July 30. Find more information by visiting ARoS' official website.
ARoS Aarhus Kunstmuseum
Aros Allé 2, 8000
Aarhus, Denmark