Backstage at John Lawrence Sullivan 2018 Spring/Summer Channeled '80s Germany and More
Infusing LFW:M with Talking Heads vibes and rave culture..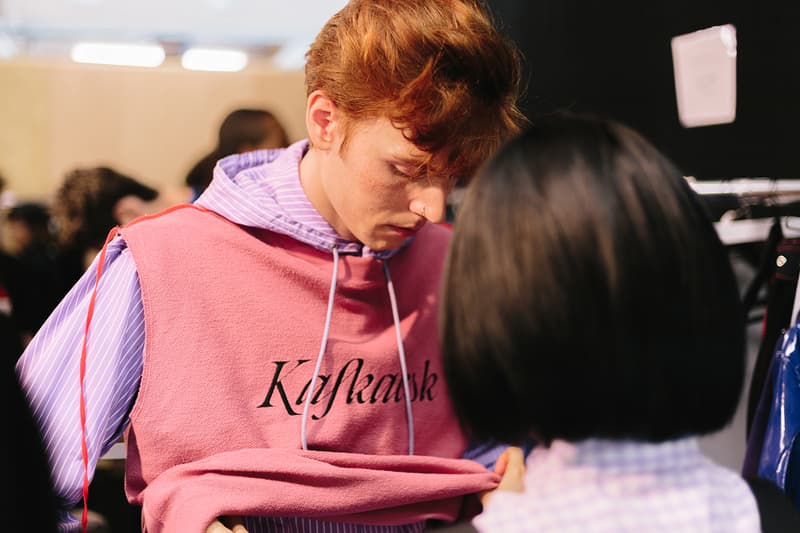 1 of 18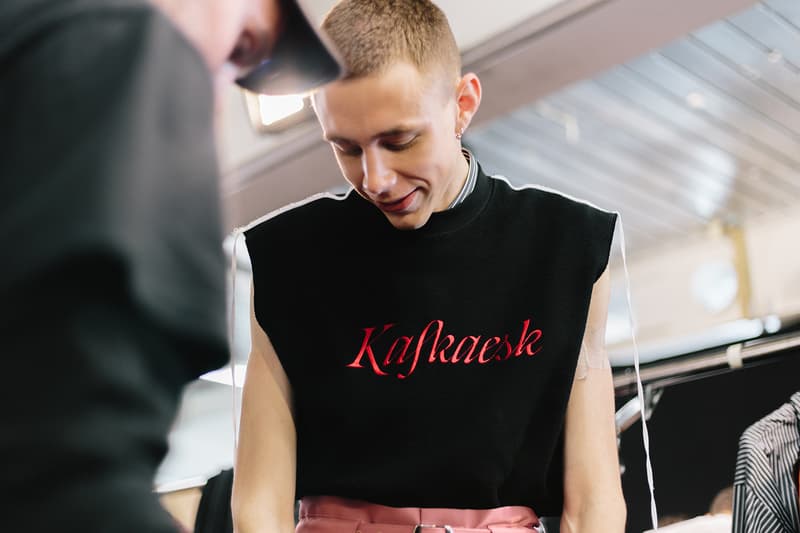 2 of 18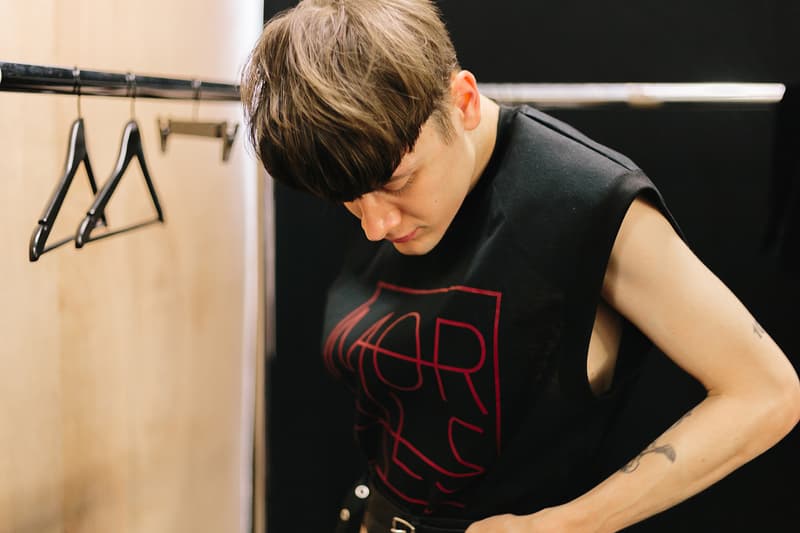 3 of 18
4 of 18
5 of 18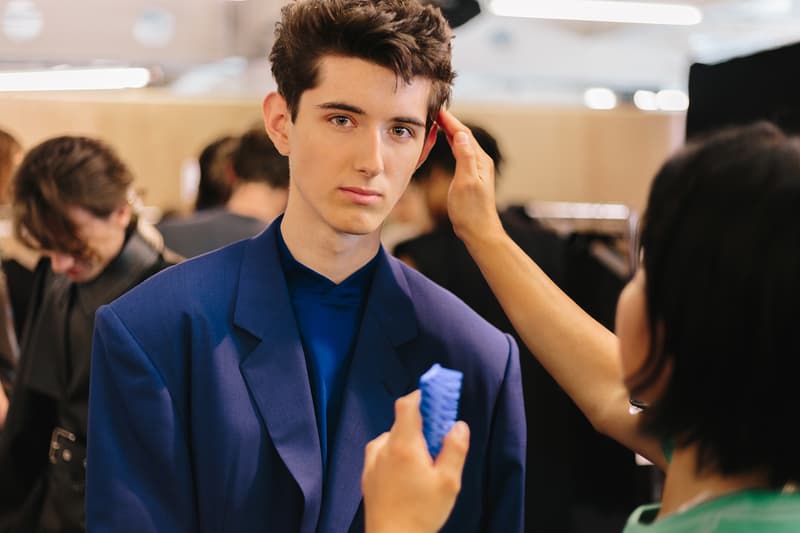 6 of 18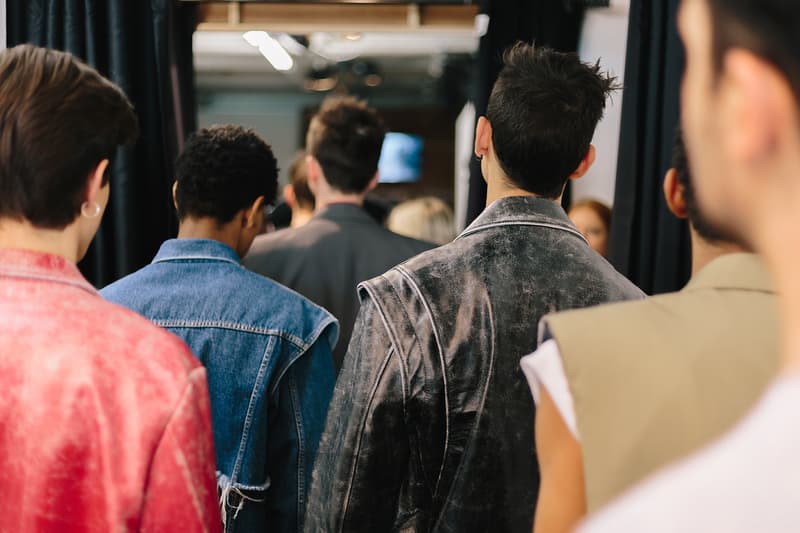 7 of 18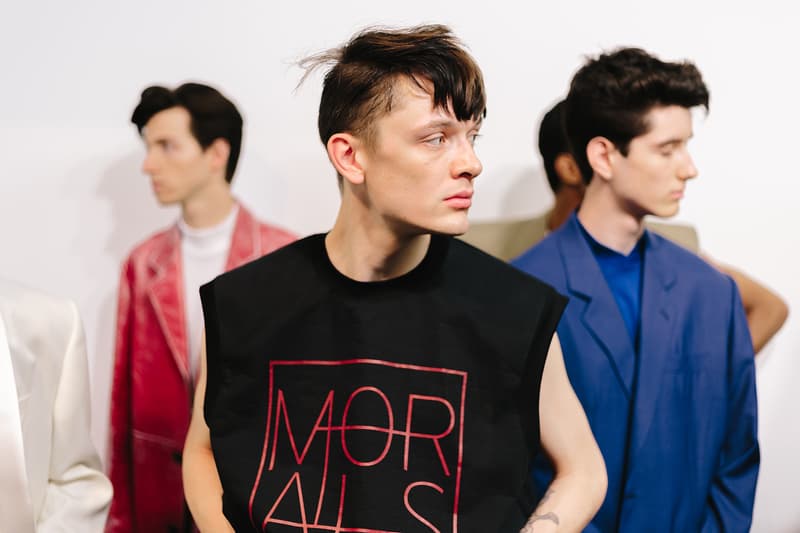 8 of 18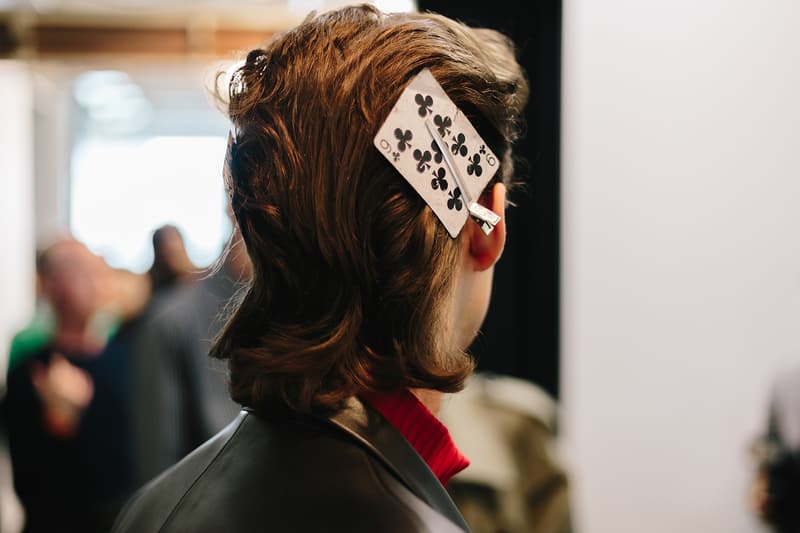 9 of 18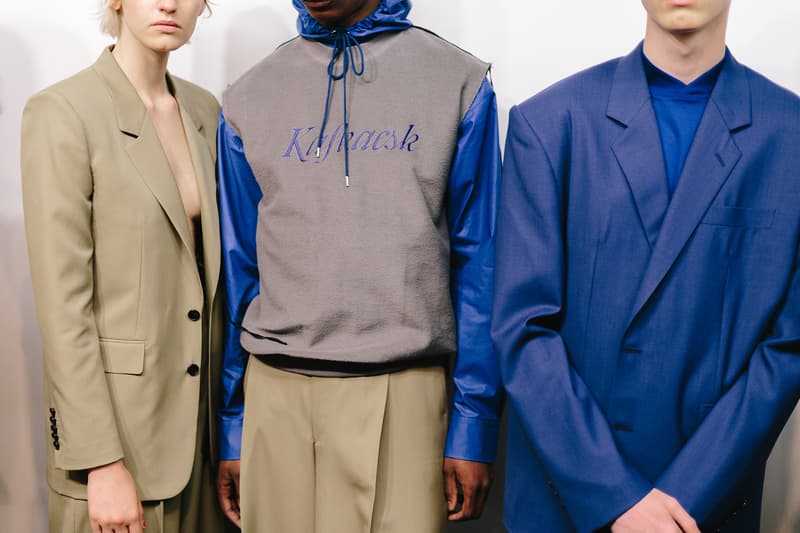 10 of 18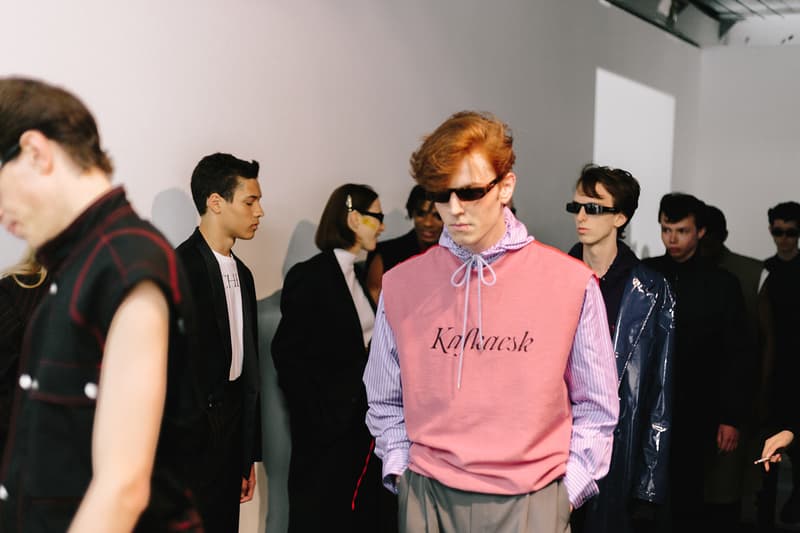 11 of 18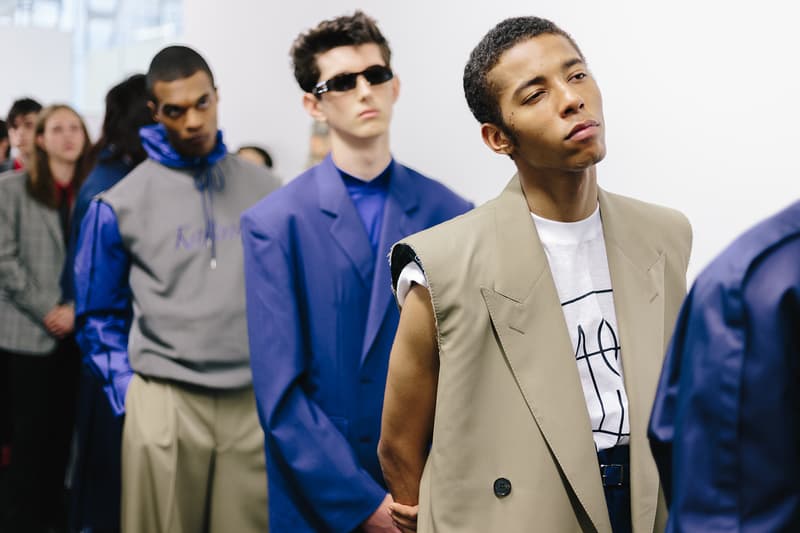 12 of 18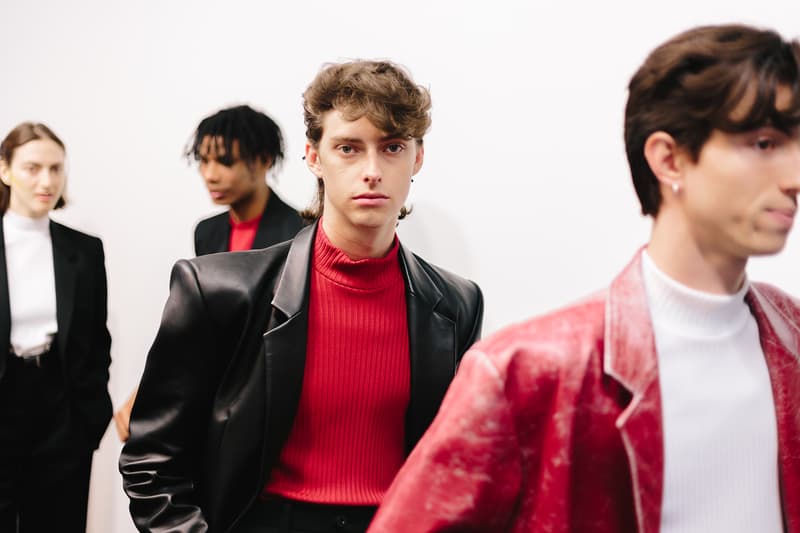 13 of 18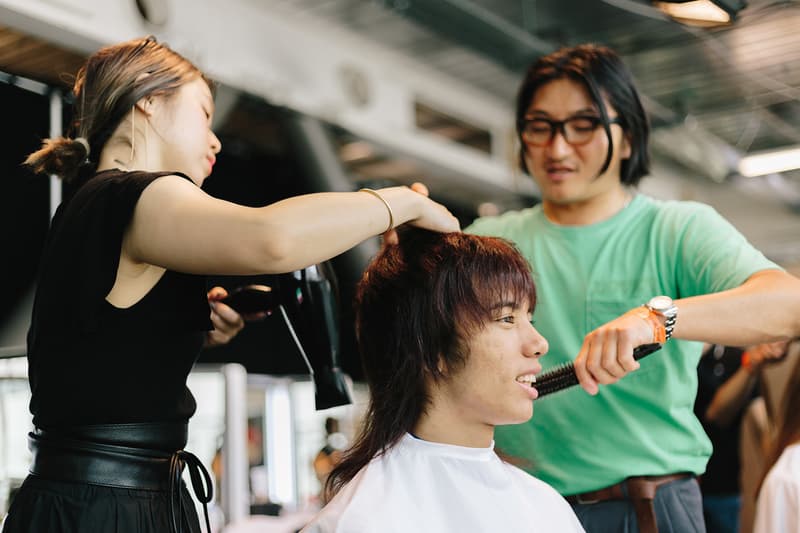 14 of 18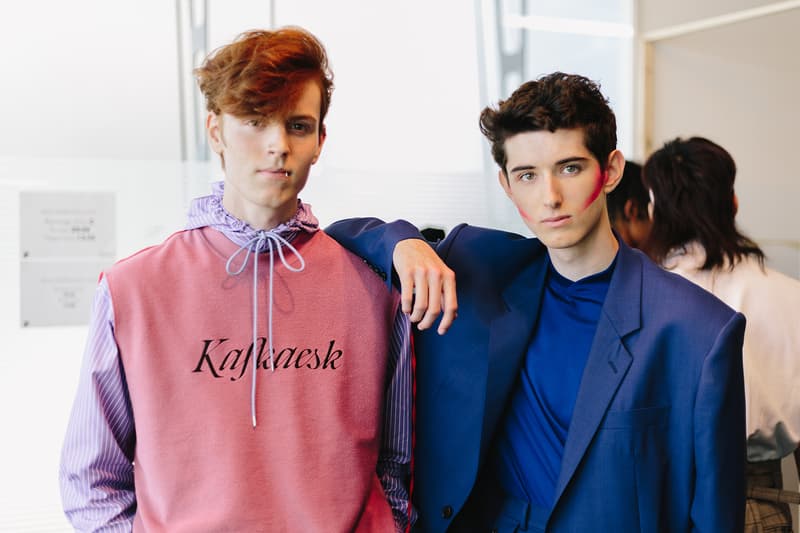 15 of 18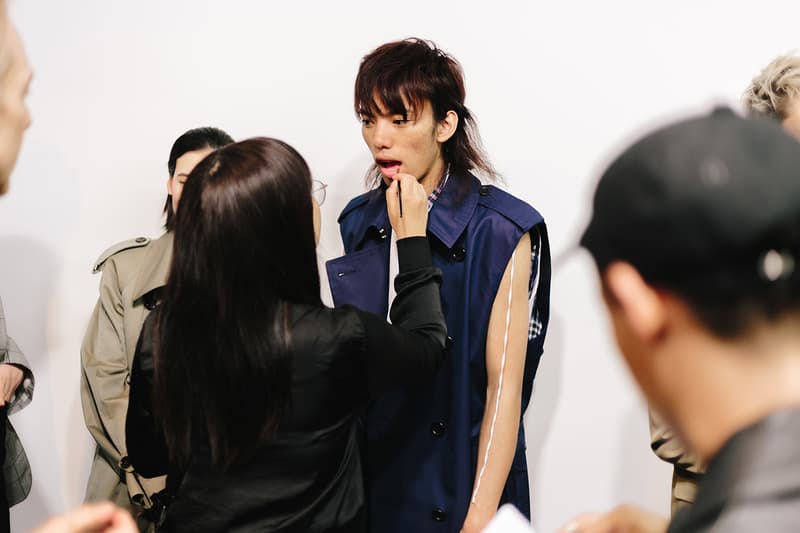 16 of 18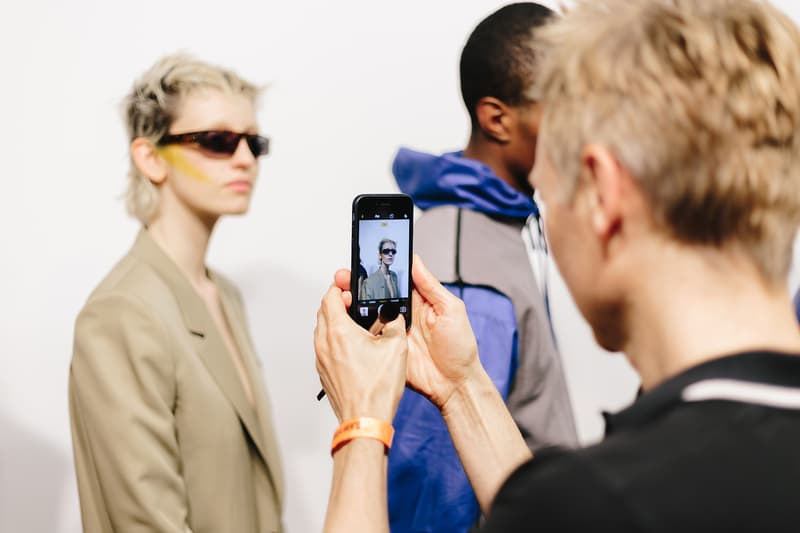 17 of 18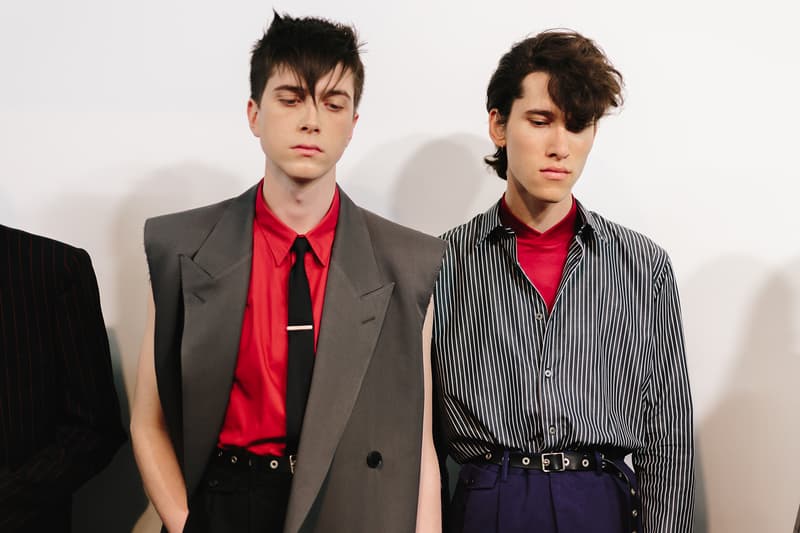 18 of 18
John Lawrence Sullivan can be a hard brand to place and the 2018 spring/summer collection did little to allay those feelings. That's not to say that it's bad, just a freewheeling brand that can be intimidating to the uninitiated.
This season saw the collection use a multitude of visible references, including '80s Germany by way of Talking Heads Stop Making Sense-era and stopping off at Cyberdog (the infamous Camden store that was popular with people who frequented raves). In plain terms, this means a variety of loose-fit trousers, big suiting, hoodies and copious amounts of leather, both on outerwear and trousers. There was also womenswear, including several women wearing suit blazers with nothing underneath, a styling trick that always feels slightly gratuitous during menswear week.
But if you look beyond the loud messaging, you can spot a few ideas that won't require a full scale overhaul of your wardrobe. The outerwear was the bright spot of the collection, looking like clothing that'd work well outside of the styling of the catwalk. There was also some coated denim that should intrigue people who are slightly bored of the classic jean brands. But overall the brand had a message, but it might be a message that's too strong for some to take.
Be sure to check out all our coverage from the shows at this season's London Fashion Week Men's.