Spotlight: Eastwood Danso
Meet the 18-year old designer who's already been cosigned by Nike.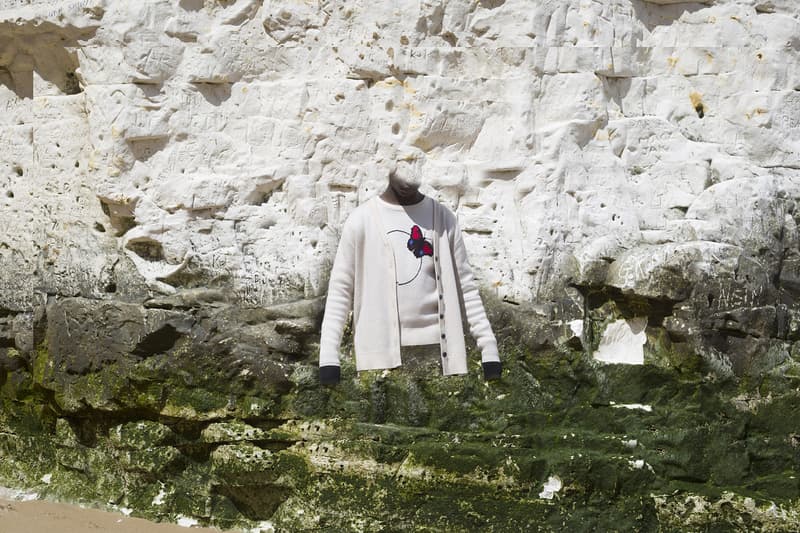 Origins
Eastwood Danso started his eponymous brand a year ago, in 2016. "That's when I designed the first pieces of the collection, the signature waxed jacket," says the young designer. "I spoke to two of my closest friends Tisloh Dan and Money and they helped me with the process. Over a three month period, I designed all the other pieces while still studying for my A-levels."
Despite starting so young, clothing wasn't a first love for Danso. "I actually was really into athletics growing up in Germany. I tried different sports and tried to be that guy who does every sport, as that was what most black kids around me were into and doing."
But that's not to say he's never had ideas of creating. "I have always wanted to do something creative at school. I did drama, graphics, art, music – I even tried photography." He went on to start a number of entities during his time in secondary (high) school. "This was back when it was all about just trying to come up with a cool name, print on blanks and hope it gets discovered quick or somebody famous wears it," he says. "The first brand I started was in year nine, it was called Rattle Apparel – I started it by selling energy drinks and sweets on the playground. It became popular around the Facebook community very quick and got shut down very quick as another brand called 'Ratchet' wanted to take legal action because our logo was similar or something like that. I then went on to start two other projects called 'paisley saints' and 'east creation' – both projects got abandoned quick as GCSE exams were around the corner."
What It's Known For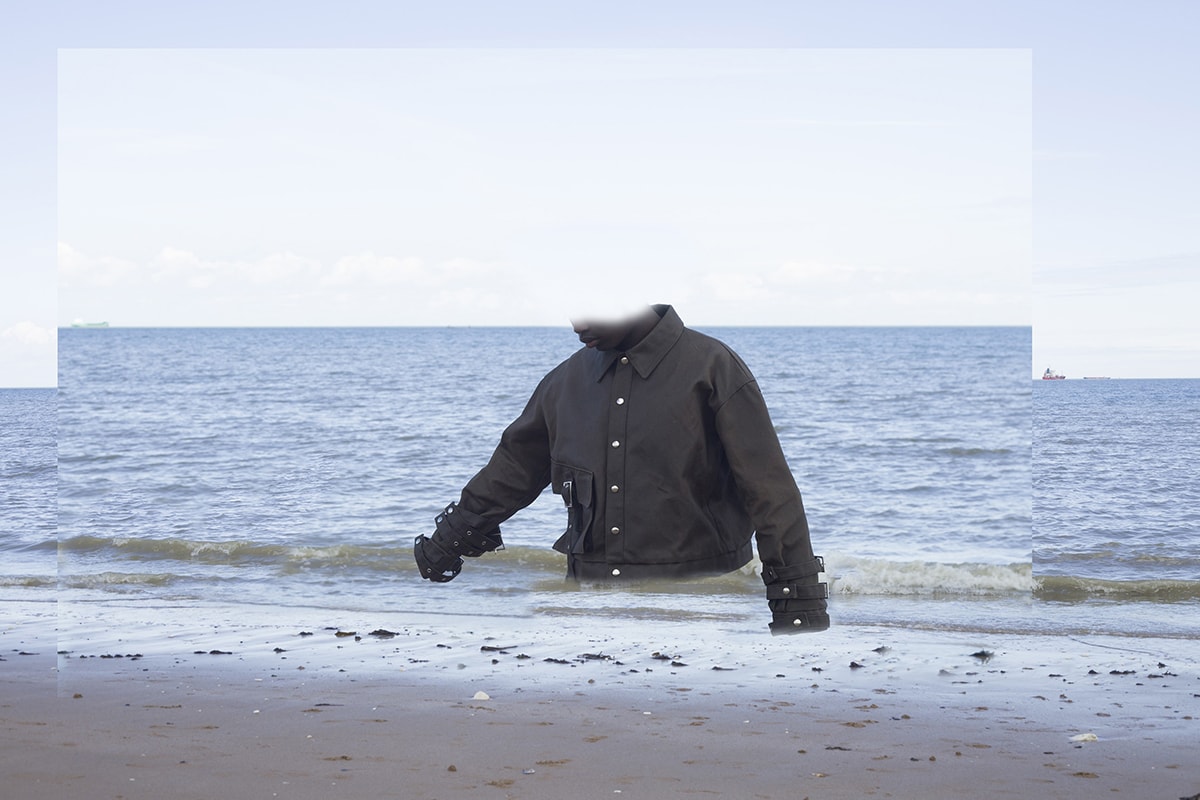 For young brands, the term 'streetwear' has become contentious. Some brands think it denotes a level of quality which they're above and others embrace it. Danso is the latter. "I guess so, it won't always be like this. Saying my first collection was more streetwear doesn't close any doors for me. I don't shy away from the term 'streetwear' like some other people do."
For the designer, it's more important to try things out. "This first collection was all about trial and errors. I didn't really know what I wanted to represent because this collection was more streetwear but had one luxurious piece in it, if I can even say that which was the waxed jacket. This was all the pieces I spent the most time developing and working on."
Although it's only his debut collection, Nike has already taken notice. "I have a good relationship with the team at Nike and thought the footwear would complement the collection well – they supported by providing a selection of styles for us to feature in the lookbook shoot. I hope to build this relationship further in the future and definitely involve them in whatever I am planning on doing."
Inspirations/Materials/Fit/Manufacturing
Danso has an eclectic list of influences, ranging from "My Father – Daniel Danso," to Ozwald Boateng, David Adjaye, Samuel Ross from A-COLD-WALL*, Junya Watanabe and Rei Kawakubo. As this is his debut collection, we decided to ask him where he wanted to see his clothes placed instead. "Retail wise I would like to see the brand in a couple of retailers. Barneys, SSENSE, Harvey Nichols, Machine-A, Smets, KM20, Ansh46, Dover Street Market. I would also want to do an installation in a few stockists to accompany my collections. I was a fan of GEO's installations he was doing in Japan."
The young designer's main plan for the future is "starting uni in September as well as continuing designing and developing the label. I also want to apply for Fashion East, NEWGEN and LMVH when the time is right." But his focus is on making sure Eastwood Danso becomes identifiably unique as a brand. "Right now I am building identity for the brand and myself."
Highlights
1 of 4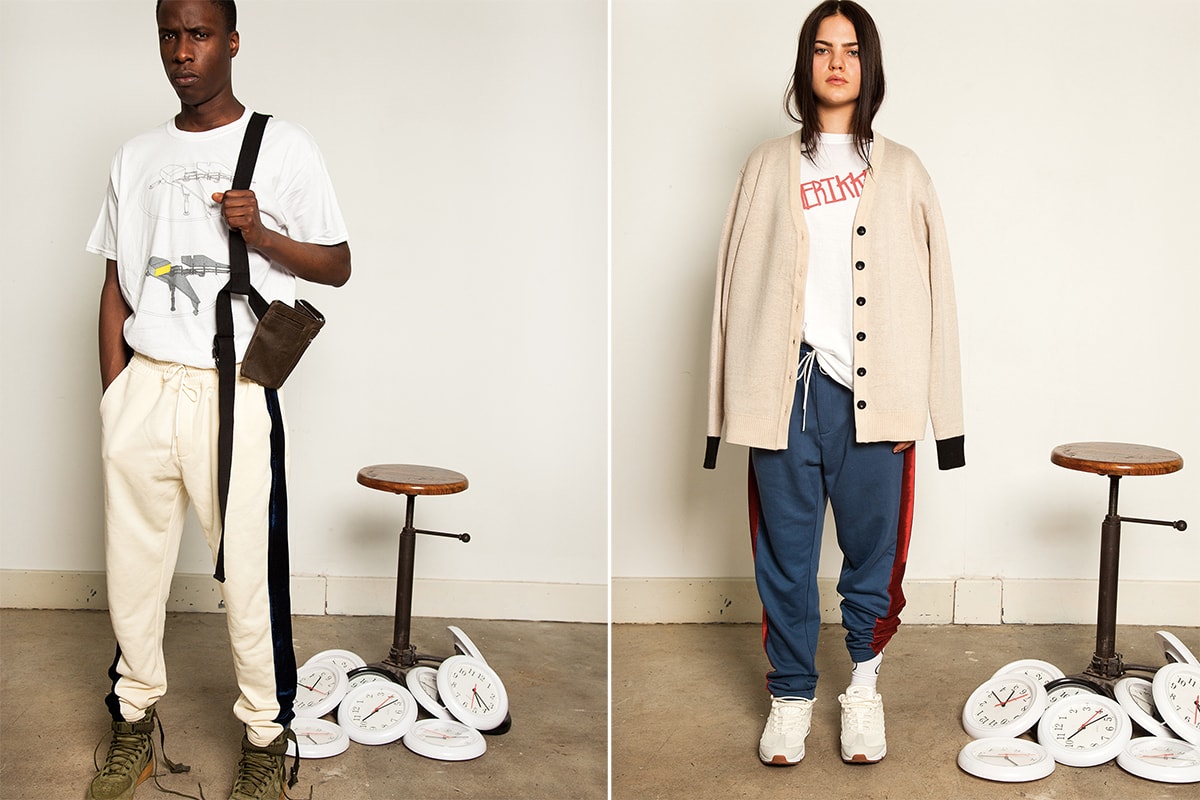 2 of 4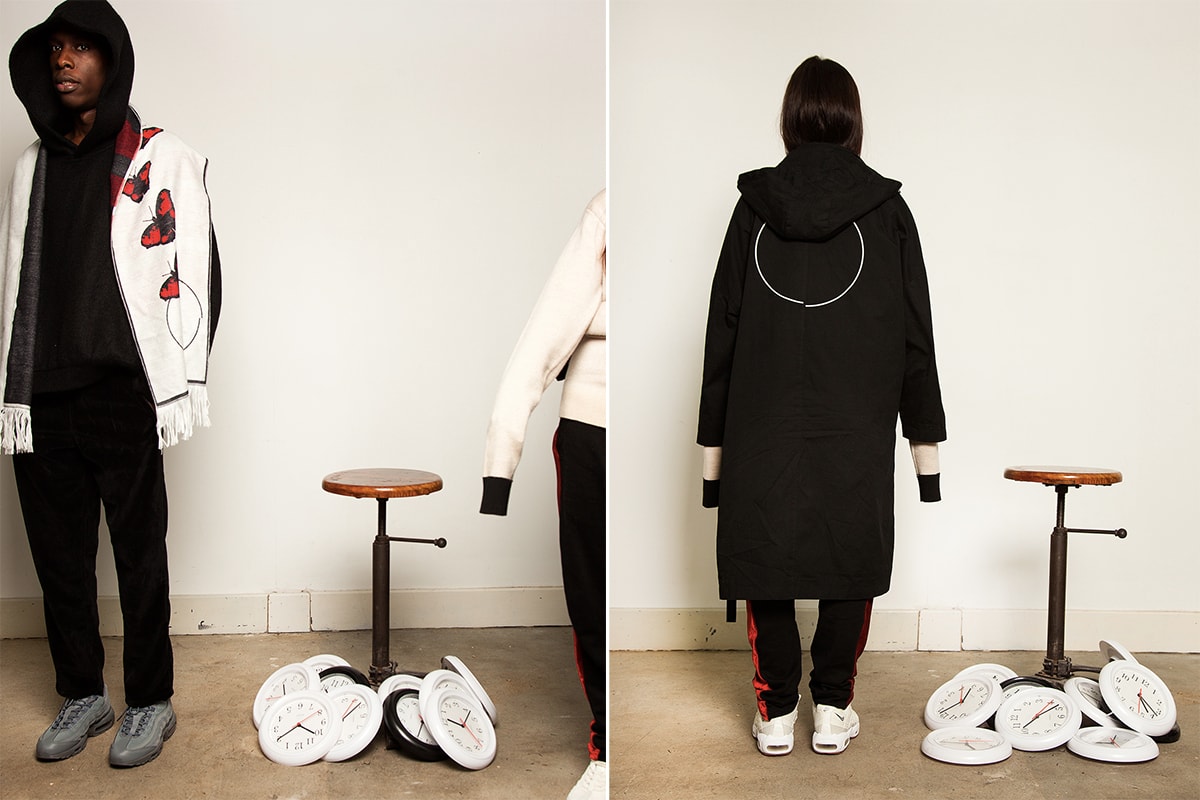 3 of 4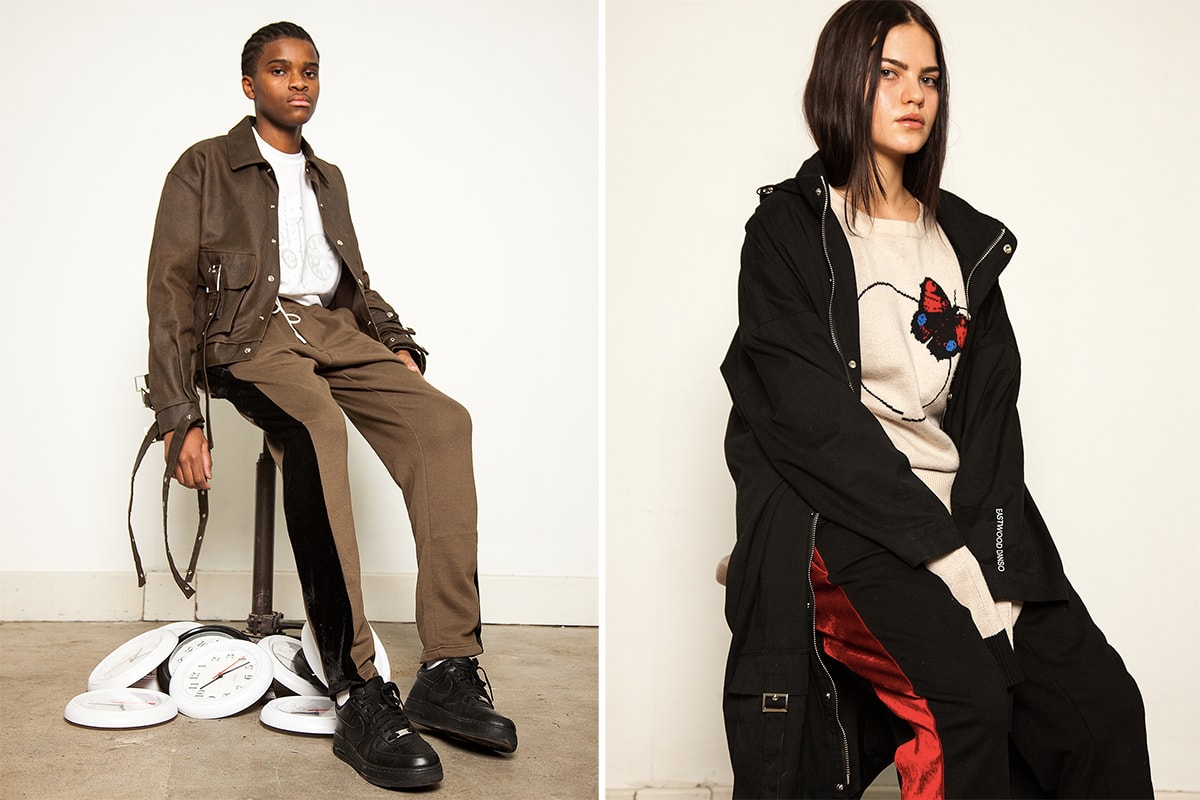 4 of 4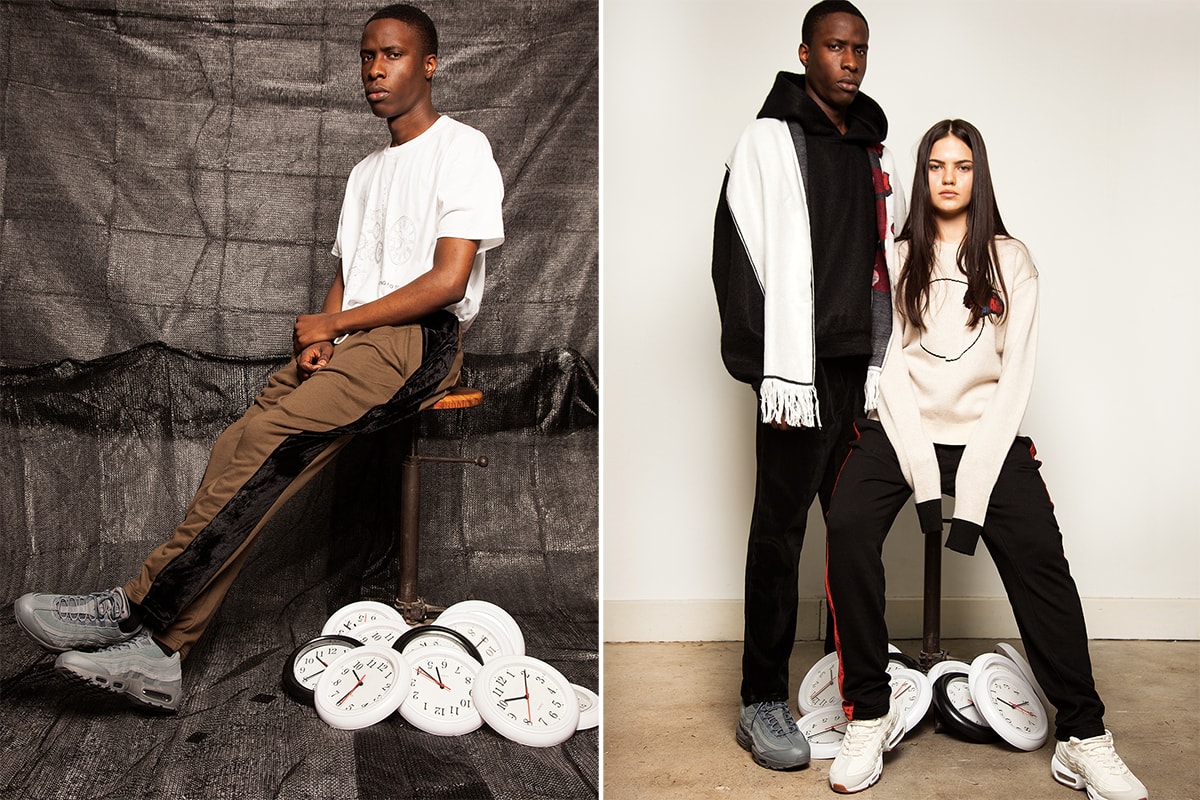 Where to Buy
Eizenstein London will stock the collection later this year.
Price Range
From £15 (accessories) up to £645 (outerwear)
With the numerous amounts of brands out there on the market today, it's often difficult to narrow down on what to actually go for. While seeing a particular garment worn by your favorite artist or on a set of streetsnaps might sway you, it's still hard and almost impossible nowadays to find that real connection to a label; where you don't even have to purchase an item to appreciate the brand. In our latest series called Spotlight, we distill brands to their essential points such as origins, key pieces, fits and more, so you can get the full picture without having to scour the web.