Lil B Explains James Harden's Curse and How He Can Stop It
"Actively, right now, James Harden is the only player in the NBA that's cursed."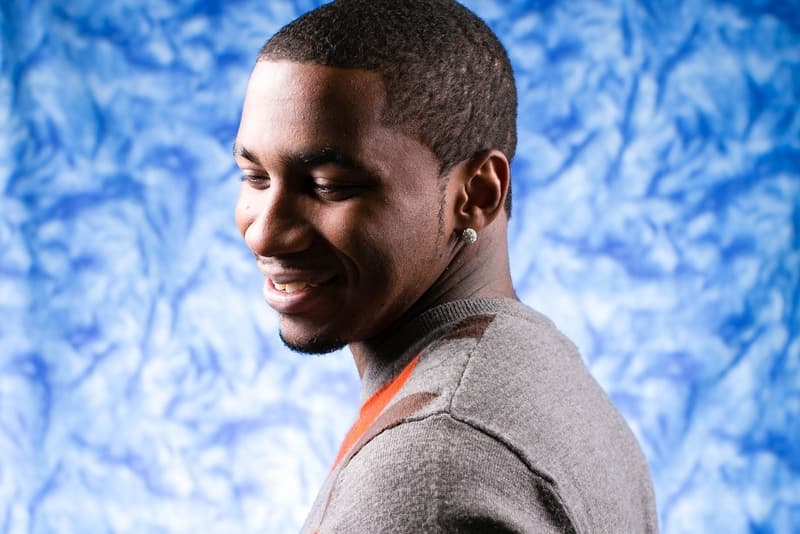 After congratulating James Harden last month for fighting through the curse, Lil B has revealed why James Harden is currently suffering from the Based God's curse in the first place. Speaking to Aaron Dodson for a new Undefeated feature, TBG recalls the story behind Harden's infamous curse:
It all started when I seen James Harden doing the Lil B cooking dance sports celebration on live TV. First, I wanted to just make sure that he knew what he was doing, 'cause I know he got it from me. I wanted to just make sure that he knew who the creator of this dance that he was doing was. He just refused to acknowledge me.

He is trying his best, and I think he's doing a good job. I like it, you know. I think it's cool. It's a fun thing he's doing. It's just about James Harden being a true leader and acknowledging the creator.

Him not acknowledging Lil B and just continuously taunting and acting like he knows about nothing. I know James Harden does know me. … Actively, right now, James Harden is the only player in the NBA that's cursed. Kevin Durant is not cursed, and the gentleman that's on the Lakers, the leading point guard, D'Angelo Russell, is not cursed either.

People … started reporting on it and … he actually proceeded to say he doesn't know who Lil B is — which is, you know, very standoffish about the situation. That's when the curse had to come about. It wasn't right what he was doing. Him being a team leader, he should show a little bit more poise and depth in understanding of the creators of something. Especially a sports celebration. There's a lot of people in the NBA who know about Lil B and know where it started. So why not James Harden?
For James Harden's sake, Lil B also broke down how the star-athlete can reverse his woes. "Just acknowledge Lil B. Acknowledge the Lil B cooking dance sports celebration, and that's all you have to do," Lil B explains. "I know he's busy with the season, and I know he's in the playoffs right now currently and doing pretty well. But there's some things that just need to be explained and acknowledged, and he's free to go after that — and I'll be rooting for him. Until then, there's some questions that need to be answered."
While acknowledging the possibility of performing the cooking dance with James Harden, Lil B did admit that the curse would have a negative impact on Harden's chances of earning MVP honors. "He's fighting through the curse. I mean, this Harden guy is strong. He's strong. He's fighting through the curse, but this will affect his MVP chances," Lil B says. "Once again, nothing negative wished upon Harden. Nothing negative. I appreciate James Harden. I think he's a wonderful player — one of the best."