Virgil Abloh Believes Raf Simons' Criticism Shows the Division in Modern Culture
He also speaks glowingly of Kanye West.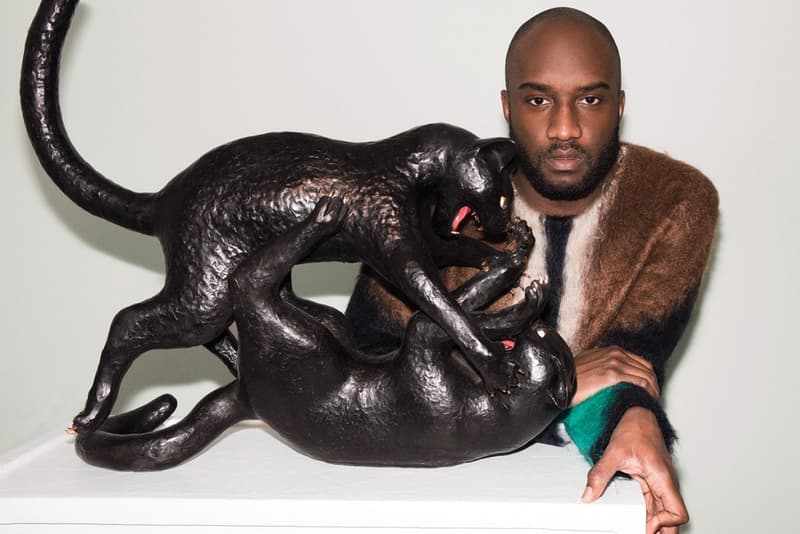 Virgil Abloh opens up about his upbringing, other influential figures in arts and culture, his time as a designer and more for an expansive new feature in W magazine. Speaking to Diane Solway, Virgil guides readers through a swift biography, taking time to address specific issues that have impacted his career and life. "Abloh is unfailingly friendly and loves to chat — except that his casual conversation is peppered with references to the Bauhaus, Martin ­Margiela, and Ludwig Mies van der Rohe," Solway writes. However, when the topic switches to the recent Raf Simons remarks, the OFF-WHITE founder is measured:
Abloh says that Simons has long been one of his heroes when I mention the GQStyle.com story. (Coincidentally, they are both nominated for a 2017 CFDA Award.) Still, he adds cautiously, "his critique shows the line in the sand" about youth culture — between the generation that dismisses hierarchies in fashion and the one that embraces streetwear as high fashion but doesn't recognize streetwear's pacesetters as peer designers.

Abloh, 36, straddles both points of view. He holds degrees in engineering and architecture but not fashion, and sees himself as part of the generation forging alternate routes to the top. "I don't come from where I'm supposed to come from," he says, explaining what fuels his drive. "So I have to prove that this is design, that this is art, that this is valid."
On the subject of his close friend and colleague Kanye West, Virgil Abloh lets loose and speaks glowingly of the G.O.O.D. Music artist. "We're all the children of Kanye's trailblazing," he tells W. "This generation wouldn't have the freedom to cross genres had it not been for his passion to find more than what was delivered to him."
For an in-depth look at Virgil Abloh, you can check out the new W piece here. Previously, Virgil opened up about his definition of "cool" and more for a new Essential Homme interview.