Virgil Abloh Reveals His Definition of "Cool"
"Is it an actual electron? Or do we say that it's not?"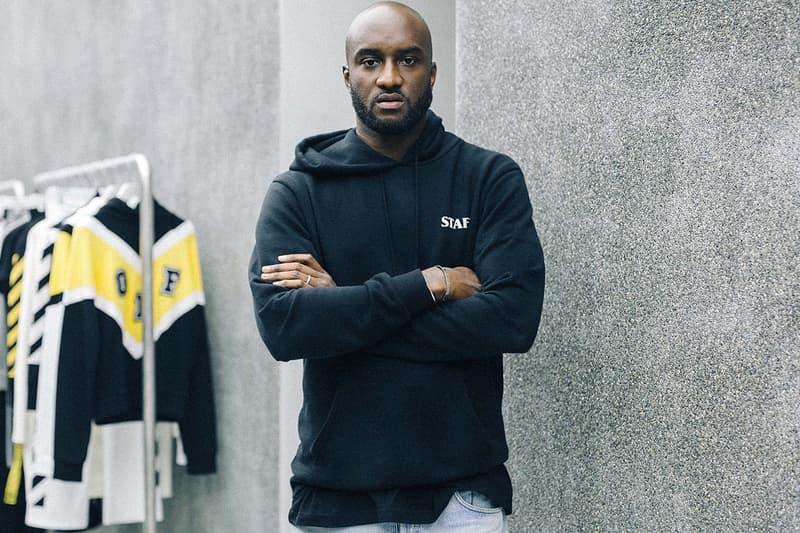 Fresh off the unveiling of a new capsule collection, Virgil Abloh sits down with acclaimed contemporary artist Tom Sachs to discuss the public's reaction to creative projects, the world of fashion and more for a new Conversations piece from Essential Homme. Most notably, Abloh delivers a rather cryptic, elusive response when questioned about his own personal definition of "cool." "The depth. Do you think it's cool like on the periodic table? Is it an actual electron? Or do we say that it's not?" For his own feedback, Sachs was overwhelmingly positive about Abloh's thoughts. "I love that response," Sachs tells Abloh. "It's not, because it's so many things and there's no one way. People say cool is like a pejorative, because it's literally cold, the opposite of warm. It's icy and it's all about rejection and desire. Someone's cool because they're not warm; they're not your friend. They're cool and unattainable. Then you think about the icons of cool, like James Dean. I think when people look to you for your art, for your clothes, for whatever you represent as fashion designer, 6-foot-4 black man, they are looking to you as someone who is independent, self-sustaining, and doesn't need anyone. Like, 'Fuck you, I don't care if you like my clothes or not.'"
Elsewhere in the exchange for, the pair are brimming with enthusiasm for their craft. "Coming from a random high school, I wasn't near Paris or New York, but I knew that there was a safe haven in the fashion world because there was this thing that I could make," Abloh reveals. "I did a shitload of work: five years of engineering and three years for a master's in architecture at the Illinois Institute of Technology, but half my time was also spent on hip-hop, skateboarding, and all the things that make the '90s the '90s. I ran to the fashion world, because there's space there, but now that I've gotten here, I respect the art world as like the last space. I always used to joke that it has the tallest walls to protect its ideas, because at the end of the day I rate the art world as like this sort of nuclear reactor for things that you can put in an iPhone, things that you can put in a T-shirt, things that you can put in a water program in Africa."
Along with the aforementioned subjects, Abloh and Sachs also delve into Minecraft and more for their latest feature. You can check out the entire Conversations piece here.
Image Credit

Mellowedhigh/HYPEBEAST
Join Our Discussions on Discord
The HYPEBEAST Discord Server is a community where conversations on cultural topics can be taken further.