Starbucks Japan's New Frappuccino Is a Drinkable American Cherry Pie
Complete with a pie crust lid.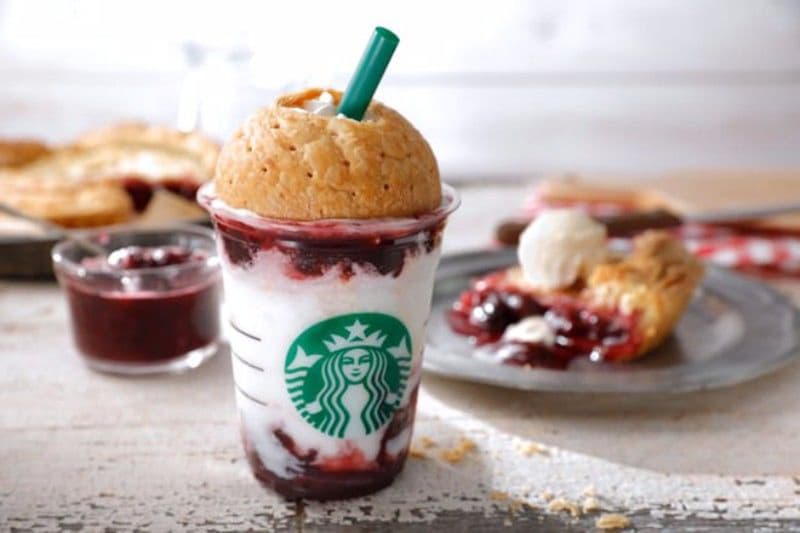 Matcha pudding isn't the only new addition to the menu at Starbucks's Japanese locations. Coming soon to the coffee-centric giant is its latest Frappuccino flavor: American Cherry Pie. Joining the secret menu's apple pie and blackberry cobbler offerings, the upcoming release not only features drinkable cherry pie-like filling, but comes complete with a pie crust lid.
The American Cherry Pie Frappuccino is slated to be available from April 13 through May 16.