Marshawn Lynch Returns From Retirement to Join the Oakland Raiders
He passed this morning's physical exam to make the trade official. Beastmode is back!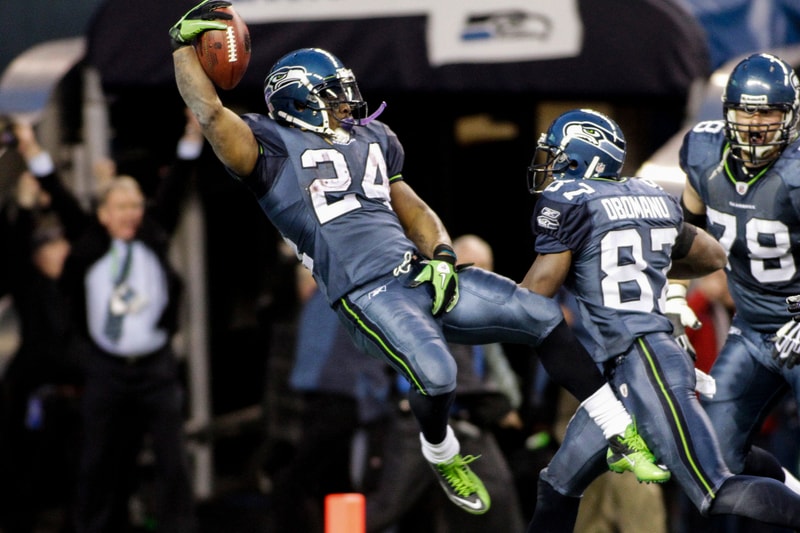 Everyone's favorite Beast is back in the NFL as the Seattle Seahawks have agreed to trade running back Marshawn Lynch to the Raiders, and seeing how he passed this morning's physical exam, Beastmode will be returning home to the Bay Area for the 2017 season. As part of the trade, the Seahawks will swap their sixth round pick in tomorrow's NFL Draft for the Raiders's fifth round selection. The five-time Pro Bowler took to Twitter to share his excitement with his fans.
"Yes Lawd 12th man I'm thankful but shit just got REAL I had hella fun in Seattle… But I'm really from Oakland doe like really really really from Oakland doe… town bizzness breath on me."
Although contract terms have yet to be signed and/or revealed, NFL.com reports that "Oakland agreed to pay Lynch a $3 million [USD] base, with a chance to make $2 million [USD] more if he gains 1,000 yards. The max value of the contract is $8.5 million [USD]."
With Latavius Murray moving to Minnesota in free agency, the 5-foot-11, 215 pound 31-year-old will become the lead back for the league's sixth best offense in 2016. Lynch missed all of 2016, enjoying retirement, and only played seven games during the 2015 season before a sports hernia forced him to the sideline. Pundits and players alike are hoping the year off did him well, bringing his health back up to 100%.
A native of Oakland, Lynch will have at least two years to bring a title to his hometown before the Raiders begin their relocation to Las Vegas.
It's time. pic.twitter.com/sgIQgZlkVM

— Shawn Lynch (@MoneyLynch) April 26, 2017