NFL Owners Approve Raiders Relocation to Las Vegas
Finally, a decision has been made.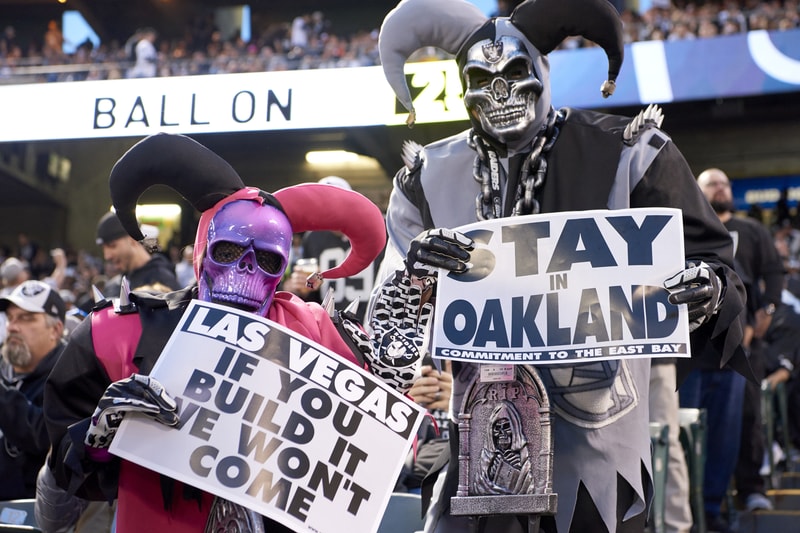 It's official: today, the NFL owners voted 31-1 in favor of relocating the Oakland Raiders to Las Vegas, Nevada, becoming just the second professional sports team in the city alongside the NHL's Golden Knights.
The move comes after almost 10 years of bidding for a new stadium in California, be it in the Bay Area or Los Angeles. Keeping the Raiders in California took a turn for the worst when the NFL approved the Rams relocation from St. Louis back to Los Angeles in January 2016, while giving the San Diego Chargers — who were also asking to move to Los Angeles — the option to share a stadium with the Rams (the Los Angeles Stadium at Hollywood Park in Inglewood will open in 2019). After the Chargers agreed to terms on the joint stadium in Los Angeles earlier this year, Raiders owner Mark Davis sought to move his franchise out of the soon-to-be congested state, with Las Vegas being the primary target city.
Today certainly marks a step forward in the right direction, however we're still a few years away from seeing the Raiders play under the neon lights of Las Vegas. The new stadium in Nevada is not expected to be ready until 2020, which means the Raiders plan to play at the Oakland Coliseum in 2017 and 2018. The storied franchise expressed its openness to staying in Oakland in 2019, although NFL Commissioner Roger Goodell said the league would look into potential venues for that year — possibly a college in Nevada. In the meantime, the Raiders will continue to play as the Oakland Raiders. "We would love nothing more than to bring a championship back to the Bay Area," said Davis of the forthcoming years in Oakland. A very possible scenario, considering the Raiders finished last season 12-4 behind star quarterback Derek Carr.
NFL.com put together a timeline of events leading up to the relocation.