Justin O'Shea Debuts New Luxury Streetwear Label Called SSS World Corp
In a similar vein to OFF-WHITE, Vetements and Gosha Rubchinskiy.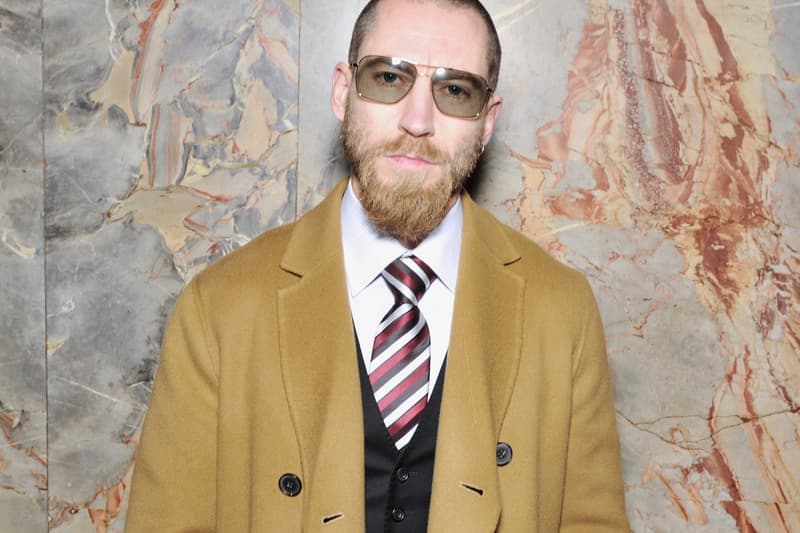 Last October, Justin O'Shea stepped down from his creative director role at Brioni; the bearded street-style guru had only spent a total of six months at the Italian luxury brand. Following his exit is O'Shea's recent announcement of the launch of his own high-end menswear brand, dubbed SSS World Corp, which he suggests will be in a similar vein to OFF-WHITE, Vetements and Gosha Rubchinskiy.
"You take what Demna [Gvasalia's] doing at Vetements, they're doing whatever they want and they've now paved the way because they stayed on their own trajectory," O'Shea expressed to Business of Fashion. "That [attitude] is lacking in menswear compared to womenswear and that's where I found my relevance."
SSS World Corp will be backed by 032c. More precisely, the Berlin-based publication's own founders, Joerg and Maria Koch, will offer insight alongside production and manufacturing assistance for the luxury streetwear label. The graphic-heavy wares will span outerwear and soft goods, suiting, swimwear and footwear, as well as jewelry.
All in all, O'Shea's creative vision for SSSWC is rooted in "contradiction and something which makes [consumers] feel like they're getting individuality rather than something that's a blank approach," he told BoF. More simply put: "People don't want to buy into a label, they want to buy into an idea."
Check out O'Shea's SSS World Corp announcement via Instagram below and then let us know your thoughts.