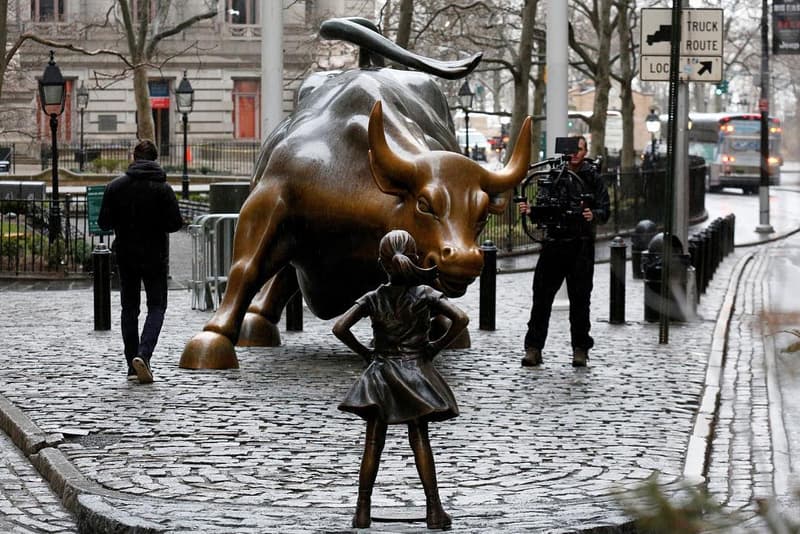 'The Fearless Girl' Takes on the 'Charging Bull' in NYC
Challenging the norm.
---
There has been a new addition to Wall Street; right on the heels of International Women's Day comes a bronze female statue with a strong defiant and unflinching composure. The Fearless Girl statue was created by sculptor Kristen Visbal, and was created to send a message to companies for them to hire more women in senior roles, as well as break down barriers for women's rights and empower society as a whole. The symbolic statue is slated to remain for at least a month but could be a permanent monument due to its popularity. If you're in New York, be sure to check it and watch how the statue was created in the video below.
For more on unique art, check out Banksy's latest venture as he opens up his own hotel.