Spaghetti Donuts Have Arrived in NYC for the Spring/Summer Smorgasburg Season
Will this be the summer's hottest food trend?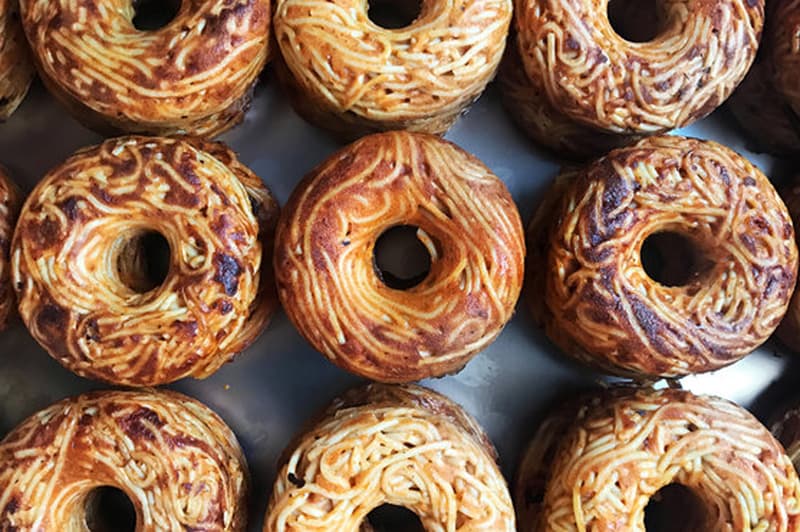 Pop Pasta has debuted what could be the hottest Instagram worthy food porn of the year with its new spaghetti donut. Arguably one of the most beloved culinary creations, the donut has taken on multiple forms over the last few years with some memorable moments including a Burger King Whopper donut, a $150 USD platinum Patronut, and inspiring sneakers like the Krispy Kreme Nike Kyrie 2, but no one has thought of incorporating fellow comfort food spaghetti into the fray until now.
Baked instead of fried (like a traditional donut), the spaghetti donuts are formed in round molds and come in a variety of flavors like base flavor Aglio e Olio Pop (spaghetti with Parmigiano cheese, eggs, olive oil, garlic and spices), Red Sauce Pop (tomato puree added), Zucchini Pop (zucchini added), Carbonara Pop (bacon added) and Bolognese Pop (Red Sauce Pop with ground beef).
You can check out Pop Pasta's website for more information and expect the spaghetti donuts to debut this season at Smorgasburg in New York City.