This Platinum Doughnut Costs More Than a Pair of Jordans
Before you freak out, it's for a good cause…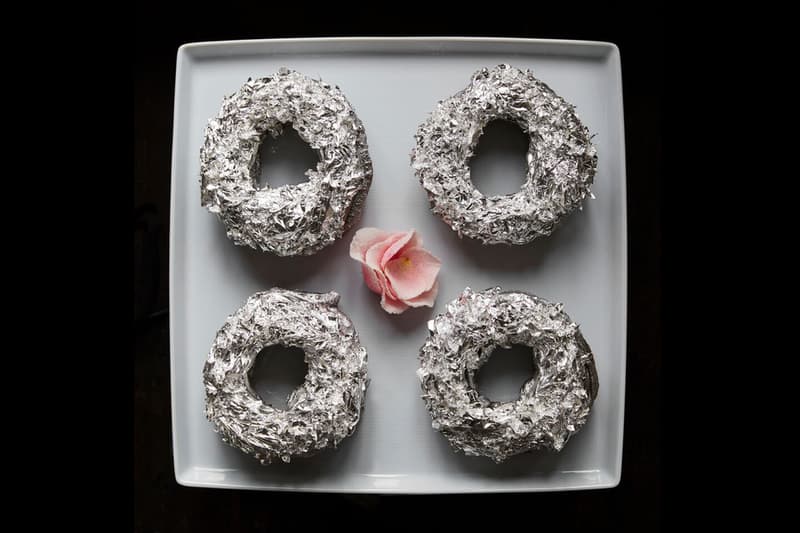 Chef Björn DelaCruz is no stranger to the world of exorbitantly-priced baked goods. He is, after all, the man responsible for the $100 USD Golden Cristal Ube doughnut. But just when you thought it couldn't get any more outrageously luxe, the Williamsburg chef has struck gold once again. Or should we say platinum?
DelaCruz's latest creation is The Patronut: a $150 USD rose petal doughnut with a spicy ginger-jalapeño margarita jelly that comes covered with a tequila frosting and edible silver and platinum. Whatever inspired the MSC staff to name this thing after a protective apparition from the Harry Potter universe is beyond us.
The doughnut will be sold exclusively during the week of Cinco De Mayo — which explains the tequila and margarita flavors — and customers will have to put in a special request for the damned things. All proceeds from the pastries will reportedly go toward the American Cancer Society, so you could effectively justify a $150 Instagram post as a minor tax write-off.