Kendrick Lamar's Album Tracklist Appears to Have Leaked
Showing features from Kanye West, Andre 3000, Anderson .Paak and more.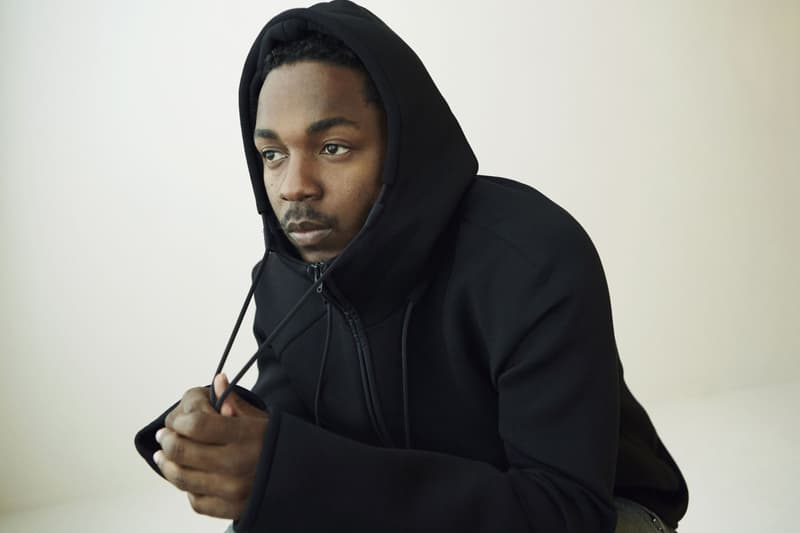 With speculation around Kendrick Lamar's fourth studio album, including lyrics from his newly-released track "The Heart Part 4" where he references the date of April 7, a recent document that may be the full tracklist has surfaced online, according to HotNewHipHop. The anonymously uploaded file on Pastebin titled "KL-2017" shows 14 tracks with guest vocals from Kanye West, Andre 3000, D'Angelo, Q-Tip, Anderson .Paak, Bilal, SZA, BJ The Chicago Kid, Robert Glasper, Sampha and Thundercat. While there is certainly no guarantee that the document is legit, it touts an impressive lineup of talent and includes a detailed listing of instrumentalists to specific copyright information. Not to mention, the timing aligns with K-Dot's cryptic Instagram post which alluded to an impending album release, but was swiftly taken down. Take a look at the potential tracklist below and check back for any additional updates.
1. Purple Hibiscus – produced by Sounwave & Terrace Martin
2. Counterfeit – produced by Rahki & Taz Arnold
3. Trust Everyone – produced by DJ Dahi, Terrace Martin & Thundercat
4. Delusional (Like You Haven't) – featuring Anderson .Paak & Anna Wise, produced by Sounwave
5. Product – featuring Andre Benjamin, produced by Kanye West & Taz Arnold
6. Richard Nixon – produced by LoveDragon
7. None of Your Business – featuring Anna Wise, Kanye West & Q-Tip, produced by DJ Dahi, Kanye West & Sounwave
8. Double Standards – produced by LoveDragon & Rahki
9. If You Had Me, You Lost Me (Interlude) – produced by Flying Lotus & Mono/Poly
10. Commercialized, Failed Experiments – produced by Alchemist, Cardo & Swizz Beatz
11. Ten Steps – featuring Bilal, D'Angelo, & Thundercat, produced by Sounwave & Terrace Martin
12. Paranoia, Is Love Stronger Than Death? – produced by K.L. & LoveDragon
13. Rest in Paradise (Interlude) – produced by Terrace Martin
14. Swim with the Fishes (God Said) – produced by Sounwave & Terrace Martin