A First Look at Zaha Hadid Architects' Skyscraper on NYC's Fifth Avenue
New images of 666 Fifth Avenue have been revealed.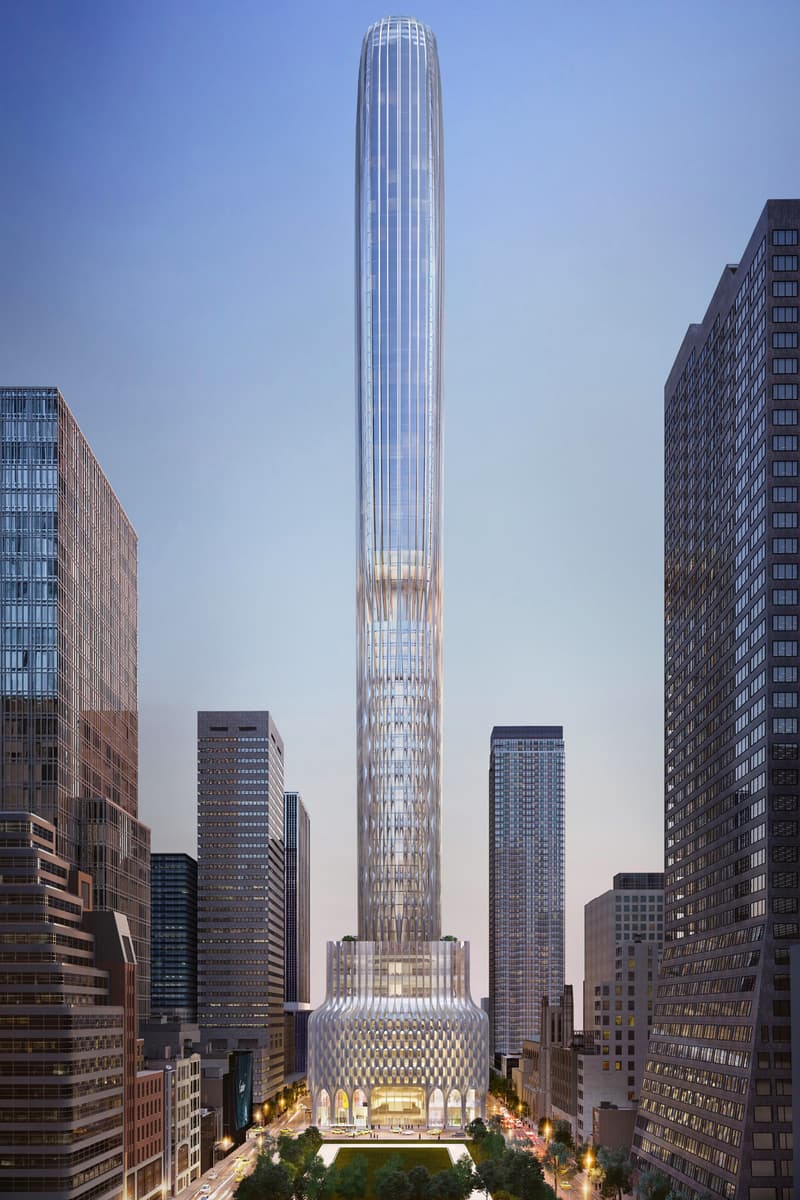 Renderings for a new mixed-use skyscraper in NYC's midtown have been revealed by the late Zaha Hadid's design firm. 666 Fifth Avenue, a project owned by Kushner Properties and Vornado Realty Trust, is estimated to cost up to $12 billion USD and will see the current office building increased by 40 floors. Kushner is aiming to buy out the building on 650 Fifth Avenue and redevelop it with added residential space, an 11-story hotel, as well as quadruple the size of its retail offerings. ZHA signed on to the ambitious project in 2015. If the deal ends up going through, construction will begin in 2019 with an estimated completion in 2025.
Zaha Hadid Architects is currently in the process of putting the finishing touches on its first residential condo in the city, adjacent to the High Line.