Russell Westbrook Loves Kevin Durant Shot in Kendrick Lamar's "The Heart Part 4"
K-Dot chooses his side.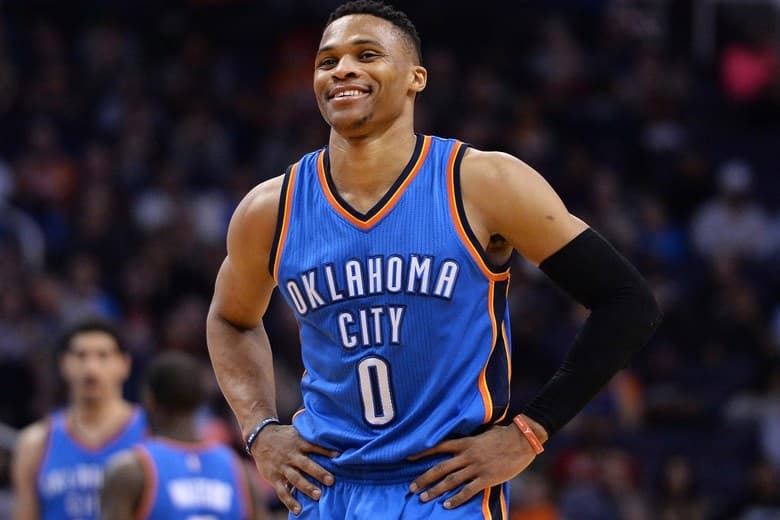 Kendrick Lamar dropped his new song "The Heart Part 4" on Thursday and one particular NBA star has taken a liking to the track, Russell Westbrook. In the lyrics, Lamar name drops Westbrook and makes it clear that he's not a fan of Kevin Durant and others who "jump sides."
Westbrook has taken several shots at Durant in the past which include showing up in an "official photographer" vest during their first matchup to a video of him jamming to Lil Uzi Vert's "Do What I Want" after Durant announced he was leaving OKC.
When asked about his name getting dropped in Kendrick Lamar's new song, Westbrook replied:
"K-Dot's my man. Yes sir, that's my guy represent West Coast, so I love him. I was surprised. I'm happy. You know, whenever you hear your name in a song you feel like I made it, I made it, especially from my man."
Russell Westbrook on getting name checked in Kendrick Lamar's new song: pic.twitter.com/9I5cDtuBre

— Royce Young (@royceyoung) March 25, 2017
Russell Westbrook appears to be a fan of Kendrick Lamar's new song: pic.twitter.com/rg92vaBUzz

— Royce Young (@royceyoung) March 24, 2017
Russ listening to Kendrick like… pic.twitter.com/g00gsOeoZT

— go90 Sports (@go90Sports) March 24, 2017