Chance the Rapper Sits in on Math Class and He Attends Elementary School Career Fair
Inspiring.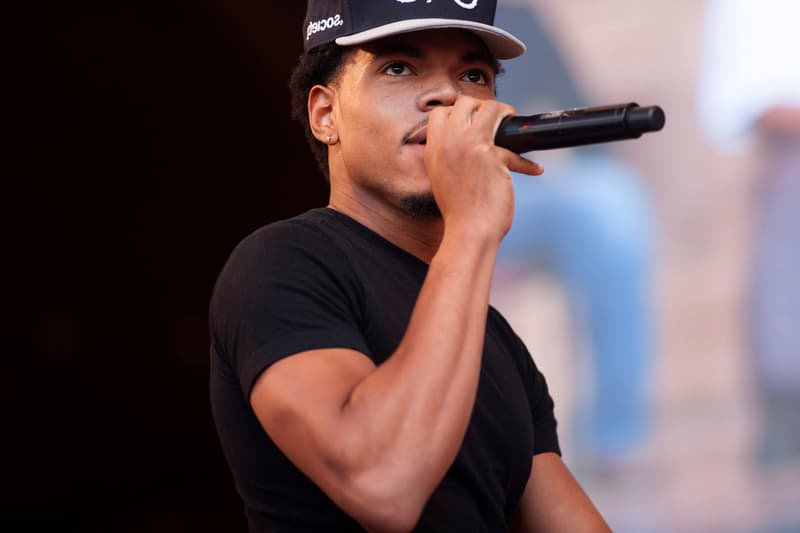 Chance the Rapper is going back to school. Kind of. The Chicago native made a surprise visit to the Windy City's Courtenay Elementary for its college and career fair today. Chance also gave a talk to students after lunch about his career and how he became a rapper.
Chance is very committed to Chicago's public school system, and has even met with Illinois governor Bruce Rauner to discuss funding. Chance pledged $1 million USD to Chicago Public Schools, and has donated $10,000 USD to nine different schools as well.
According to reports, students at Courtenay were very excited to meet the rapper. "I think it was really cool. When I first saw him I was like, 'Oh my god.' I just wanted to jump up… my whole class was excited," said 9-year-old Gorgeous Peoples. Additionally, Ethan Nguyen, a 12-year-old, said, "He inspired us to try to make our dreams come true. It was exciting."
.@ChancetheRapper made a surprise visit to a Chicago elementary school's college and career fair today https://t.co/wshzyj7O95 pic.twitter.com/Yqi8f6yQku

— DNAinfo Chicago (@DNAinfoCHI) March 24, 2017