Landon Donovan Officially Retires From Soccer, Again
But he did stage-dive off a food truck last night.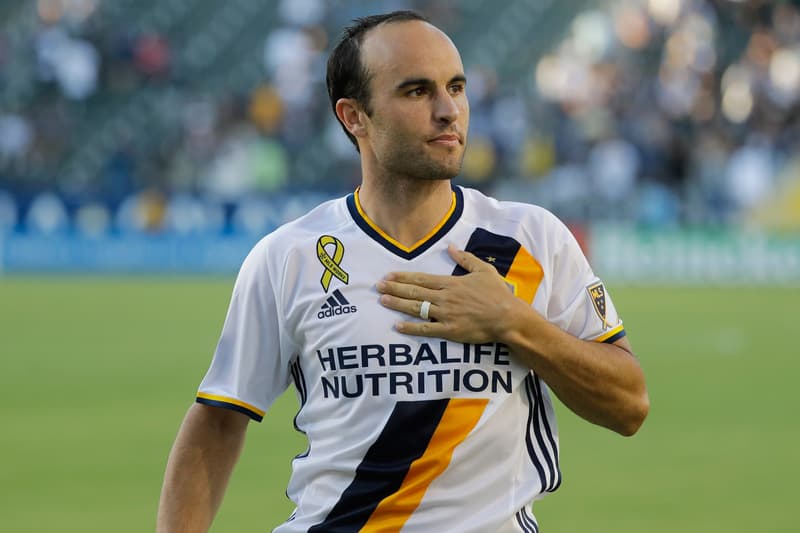 Widely regarded as the greatest American men's soccer player of all time, Landon Donovan has once again announced that he's retired from football, and will not consider joining the United States Men's National Team should they get plagued by injuries en route to the 2018 World Cup. "I can't even chase my son around my house," Donovan said to Yahoo Sports on Thursday. "So, I don't think so." When pressed a little further, America's all-time leading goal scorer added "I'm done. No more playing for me. I have not [gone public]. But that is definitely the case."
Donovan actually first retired from the sport in December 2014 after winning his record sixth MLS Cup with the Los Angeles Galaxy. He then came out of retirement in September 2016 to help the injury-ridden Galaxy get through six matches during the season. He has since remained very prevalent in the sport, from broadcasting MLS and World Cup games, to advising ownership on the launch of the MLS's new expansion team in San Diego.
Retired or not, Landon still bleeds red, white and blue. Last night, at a rally for the team ahead of their qualifying match against Honduras in San Jose, Donovan stage-dived off a food truck after proclaiming his love for America.
So this happened last night. #DontWorryWeCaughtLandon #AONB4 pic.twitter.com/kckrAHVtGh

— The American Outlaws (@AmericanOutlaws) March 24, 2017