How Has California's Charm Resulted in Fashion's Westward Migration?
What is it about the West Coast?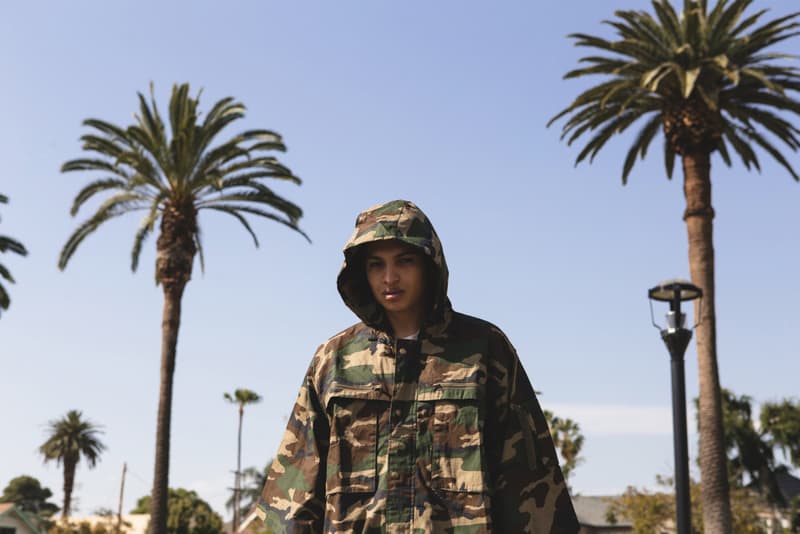 1 of 4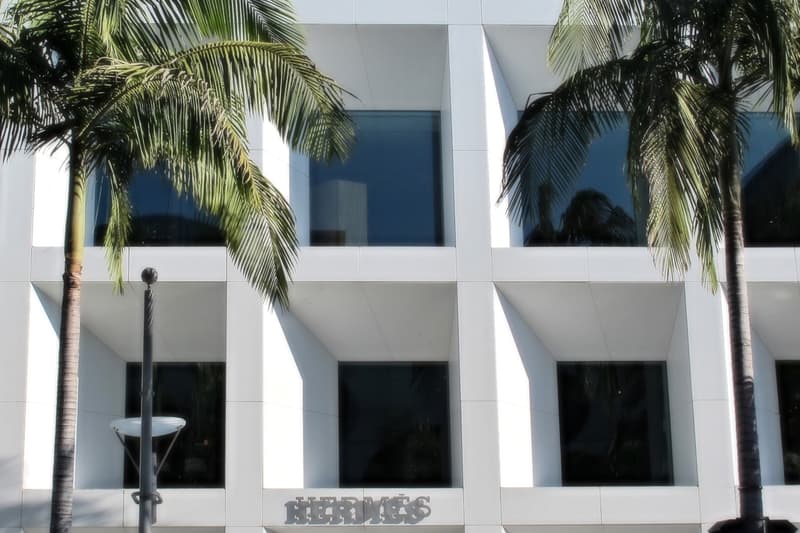 2 of 4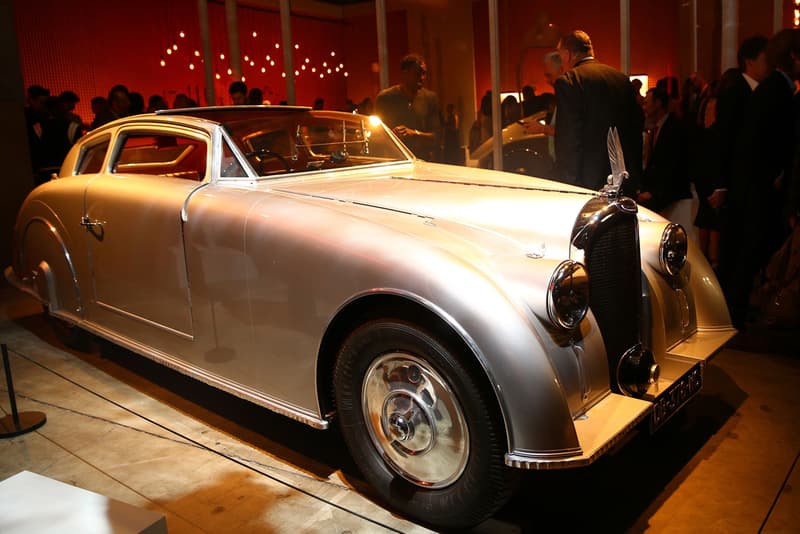 3 of 4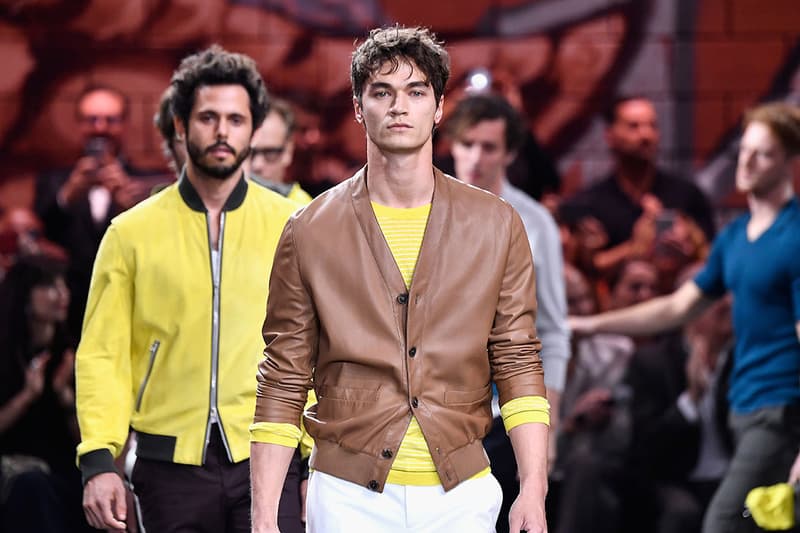 4 of 4
Hermes, Saint Laurent, Burberry, Tom Ford, and Tommy Hilfiger are just a number of brands that have simultaneously taken the westward migration to prove the phrase "Los Angeles is the new New York" to ring true. In May, Dior will be hosting its 2018 Cruise collection in "The City of Angels."
Despite the popular perception that Los Angeles will "fill the void" left by the unraveling of New York Fashion Week, it is imperative to realize that the union of Hollywood and fashion dates back to the earliest days of film. A distinct aspect of the iconicity of the James Deans and Audrey Hepburns of yesterday stems from the pair's "look." Rather, the symbiotic relationship between Hollywood and fashion is being reinterpreted and reimagined by fashion's elite for a modern consumer, who is more connected than ever with the world's hub of entertainment. To be more specific, fashion is repositioning itself from the backburner — once content being behind the scenes and accessible to an aristocratic clientele, to the forefront – proactively leveraging the combination of its recognized clout within Hollywood's construct and today's technology in order to directly appeal to an easily impressionable and dually enlightened generation. The designers who call California home, and are drawing inspiration from its "chay," nonchalant lifestyle, in addition to the tailored nature of the most recent shows, and finally the various examples of fashion redefining its identity in Hollywood for a global consumer provide an honest outlook on the emergence of Los Angeles and its inevitable future as fashion's brightest home.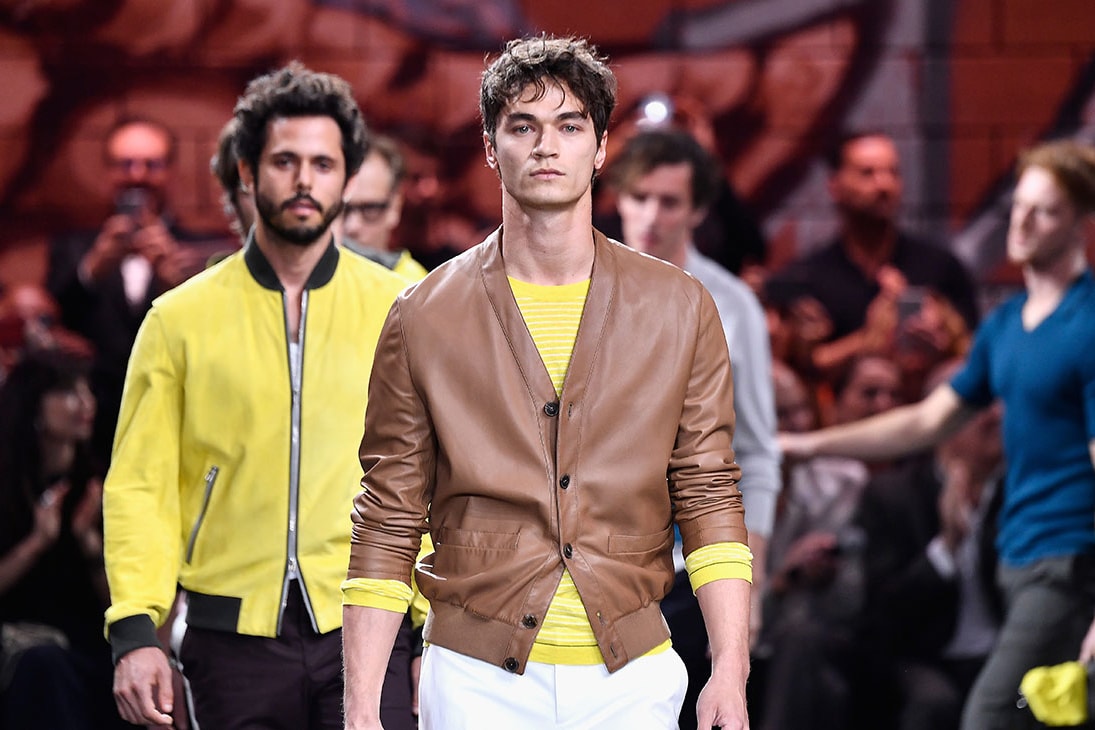 Last week, decorated Parisian label Hermes brought their SS17 show to Los Angeles, as a part of its "DWNTWNMEN" program. The night's festivities included a fashion show, which took place at an abandoned warehouse and featured models who represented diverse walks of LA's artisan culture. Following the show was a lavish after party that offered guests an inner look into the world of Hermes in a relaxed setting. Highlights included a neon-emitting music room, compromised of numerous vinyls of past show soundtracks that guests could listen to and "spin," alongside the room's resident DJ. Other rooms such as a playroom, populated by vintage arcade games, coupled with snackable bites, courtesy of local chefs Jon Shook and Vinny Dotolo's parked food trucks further tied in the themed, LA-carefree vibe of Hermes' West Coast introduction. The familiar, soft rock sounds of Long Beach band Cold War Kids, would later wind down Hermes' California debut.
Tommy Hilfiger's February Venice extravaganza was a celebration of LA, starting with the inspired collection. Skaters carved around attendees who were conversing amongst themselves while holding tacos from stationed food trucks. A festive Ferris wheel and hippie musicians scattered across the beach supported the rooted intent of a New York label manifesting its brand vision from a California perspective. Both brands' respective approach in appealing to their West Coast consumer – the old money chap, in the market for classic pieces, versus the sun-kissed teenager who draws style inspiration from Bella Hadid, exemplify the labels' proactive efforts in laying down their stake in fashion's latest goldmine.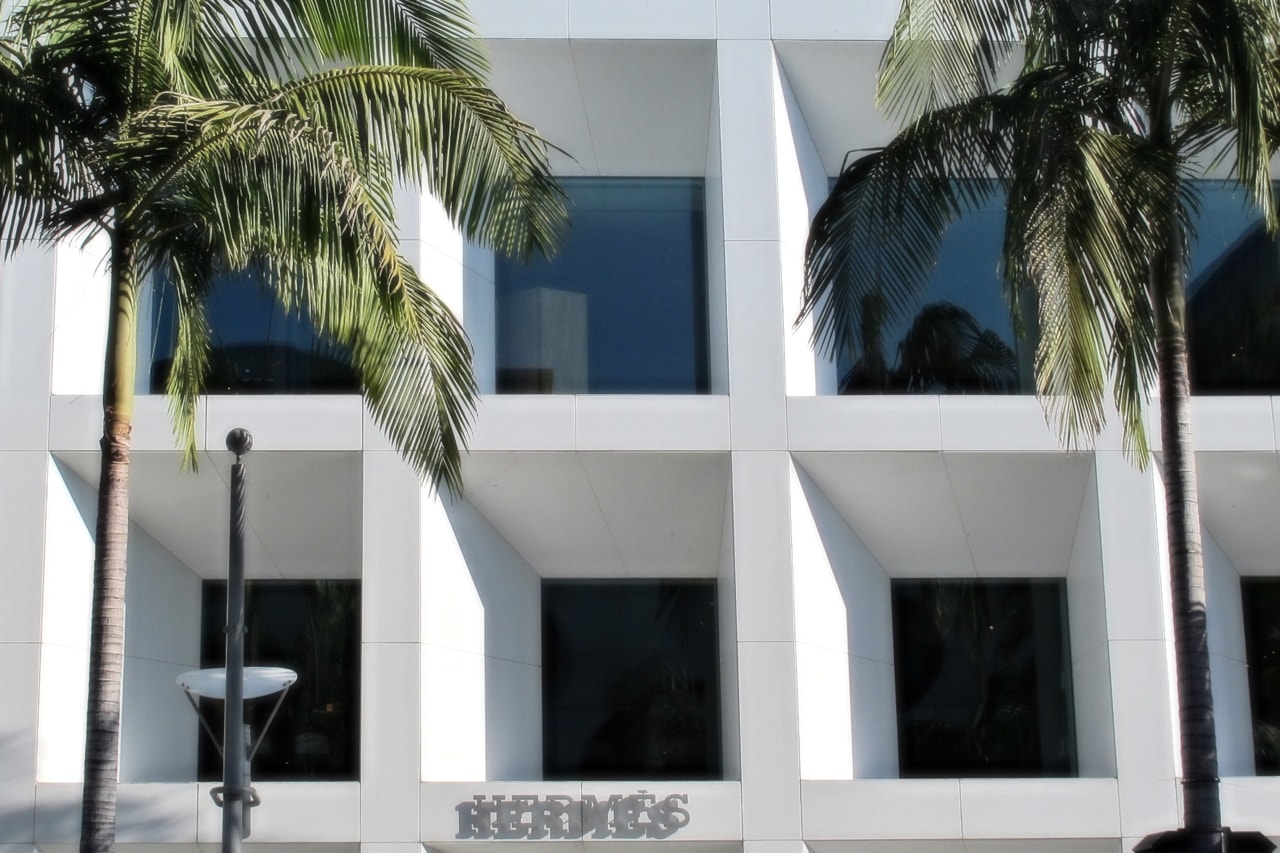 At the onset of his whirlwind tenure at Saint Laurent, Hedi Slimane made the brazen decision to remain based in Los Angeles instead of relocating and working from the brand's Paris headquarters. In his own words, "I love California. It has such a strong contribution to the history of culture, and popular culture. For better and worse, of course. Even the worst can be interesting to some degree sometimes for somebody creative." His legacy at Saint Laurent will be defined by adopting the innately cool, punk rock meets surfer LA aesthetic for a high fashion audience. Recently, designers such as Alexander Wang and Stella McCartney have produced their own spin on the "Z-boy" skater, coupled with his effortlessly chic, beach-haired, female partner; an undeniable nod to the staple SoCal look, previously championed by Hedi. His last show as creative director appropriately took place at the historic Hollywood Palladium, and is worth noting for its union of the glitz and glamour of Hollywood with a revered, yet notoriously rigid fashion house. Saint Laurent at the Hollywood Palladium broke barriers, elevating the "stale" fashion show model to a full-on media bonanza that can be likened to a blockbuster movie premiere. The show and its accompanying components effectively marked a tectonic shift in how fashion shows are conceived and executed, and set the precedent for a Tommy Hilfiger fashion show on Venice Beach a year later. It is only a matter of time before other fashion lines including Alexander Wang and Stella McCartney (who presented her Pre-Fall 2016 collection at Amoeba Music on Sunset Boulevard) follow suit and set up shop in California. This may be accomplished through either a fashion show or special pop-up endeavor as a means to connect with their consumer and seasonal muse in an authentic manner, and on their home turf.
Fashion is a unique entity considering the industry prides itself in its constant and unyielding infrastructure. Examples include positions of power through family lineage and an unwavering loyalty to a line's signature aesthetic. However, a pillar of this firm, canon-supported infrastructure that has gradually shifted over time is the concept of designers and creative directors remaining veiled behind the work of their respective fashion houses. Over time, brands have realized that consumer curiosity, coupled with a designer's personality, leads to heightened interest and buzz, which may later equate to additional sales. Given the free reign, designers have taken to social media and relating media outlets, granting access to their personal lives and work activities, thus becoming their own brand, influencer and celebrity, distinct from their brand affiliation. Today's crop of designers have managed to create their own identity within Hollywood's entertainment landscape, and have ascended to the same plateau as A-list movie stars and sports heroes. By doing so, Olivier Rousteing, who boasts 4.4 million followers on Instagram, can collaborate with Nike for a line of shoes and apparel, while Alexander Wang, who has over 3 million followers, can be tapped by Apple for a curated music playlist.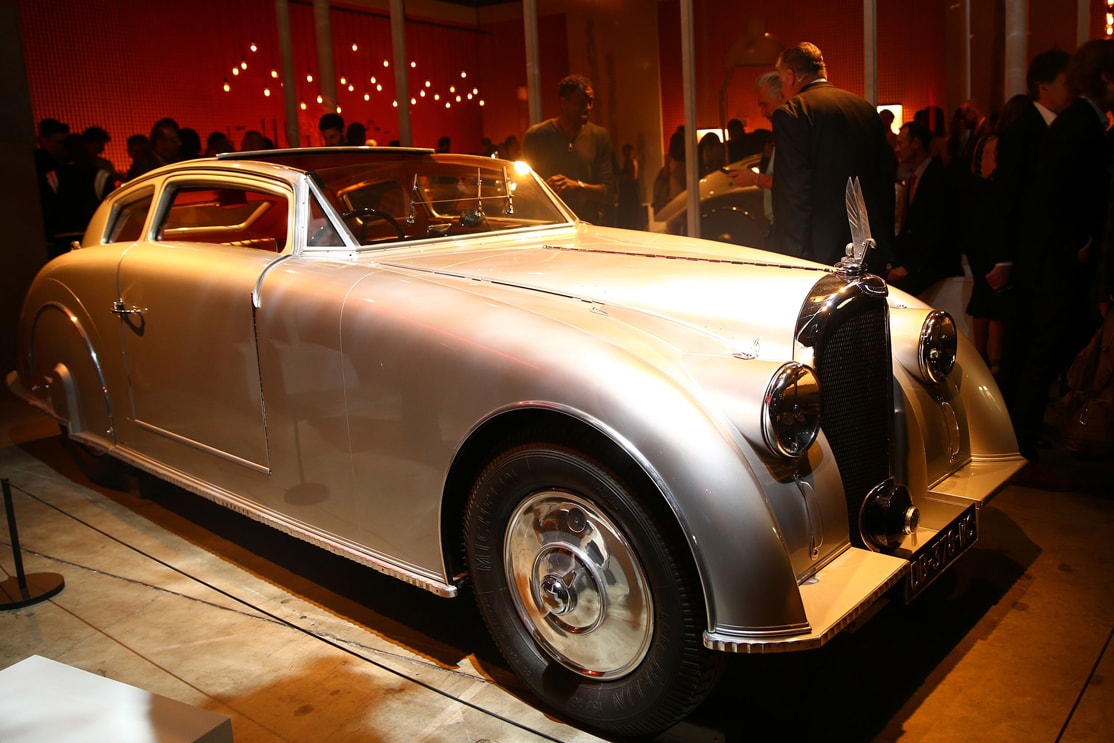 The critically acclaimed 2014 documentary Dior and I paved the way for the highly anticipated 2017 fashion documentaries centered around Dries Van Noten and Alexander McQueen. The recent enthusiasm for fashion documentaries is a byproduct of the recognized market, and underlying commercial benefit of securing a substantial budget to commemorate the storied triumphs for a global audience. This cinematic layer borrowed from Hollywood has drawn new fans to fashion, and boosted the status and correlating reach of designers and the lines they respectively helm. Soon enough, these European-based designers will explore the extent of their Hollywood clout by inviting their celebrity peers and buyers alike for a fashion-centered extravaganza on the West Coast.
Fashion's contemporary Hollywood stronghold extends beyond documentaries, manifesting itself through cinematic campaigns and relating film-inspired work. Tom Ford, the embodiment of Hollywood-meets-fashion as a dual designer and film director, opted to produce a dazzling, three-minute-long "music video" for his Spring/Summer 2016 collection instead of a traditional fashion show. The production was directed by Nick Knight, and starred Lady Gaga dancing to her Nile Rodgers-assisted cover of "I Want Your Love" amidst a swarm of Tom Ford-clad models. The media impressions produced, coupled with its 2 million view count on YouTube, validate this endeavor. Similarly, Balmain's Fall 2016 campaign video doubles as the music video for Kanye West's "Wolves" single. Stills from the Steven Klein-directed short film were produced as official Balmain ads, further propelling fashion into the larger pop culture conversation. An even more charismatic example is Christopher Kane's recent collection, which was inspired by the 2017 Beauty and the Beast remake, and took direct cues from the fairytale plot.
In the same breath, fashion has established a growing "roster" of showbiz talent and their representative "teams" (fashion lines), which has become an integral aspect of their celebrity identity. A visible element of hip-hop mogul/actor A$AP Rocky's brand is his ties with Dior, accentuated by becoming the first black male to front a campaign for the high fashion house. The same relationship is evident between Chanel and Pharrell, who became the first male to model a line of handbags for the French company. Gucci and Jared Leto, Dior and Jennifer Lawrence, and Sophie Turner and Louis Vuitton are just a few additional alignments of note. As a result, these brands have translated the gleaming lure of Hollywood not only to its front rows at fashion shows, but also adverts, products, and the industry as a whole. They have realized that there is no better place to activate than the origin of today's energy, being Los Angeles. Their counterparts will soon join them in this space.
"The Golden State" has given fashion the opportunity for a fresh makeover, which the industry has taken full advantage of in rejuvenating its business and channeling this spark towards sales. Fashion's powerhouses will continue developing their presence in California, while simultaneously aligning itself with stardom and the like. Organically, consumers should expect future shows and pop-ups, as lines envision the most efficient manner to connect with this culture and their respective customer. Following Hermes's opulent Los Angeles affair, the attention now shifts to Dior's Cruise show later this spring for the next chapter of fashion's Hollywood moment.