BIG3 Inaugural Season Will Tip off June 25 at Barclays Center With a Player Combine and Draft in April
Tickets go on sale this week!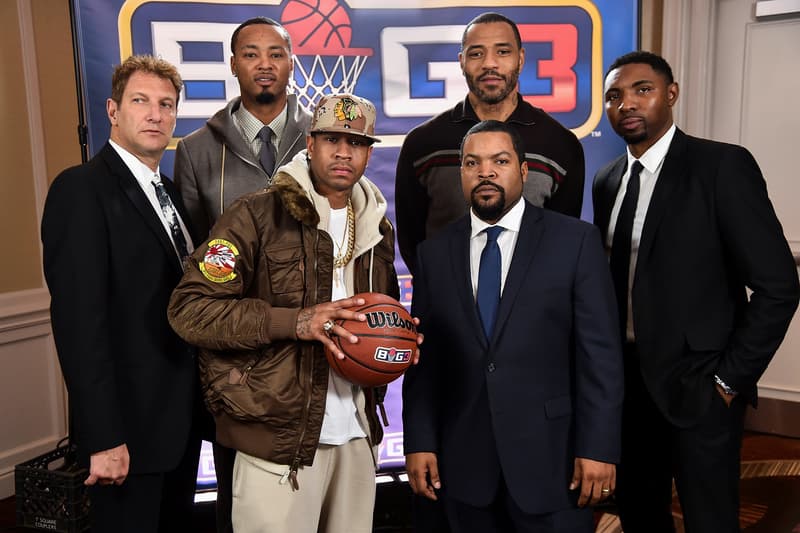 Yesterday, the BIG3 professional three-on-three basketball league announced in a press release that its inaugural season will tip off on June 25 at the Barclays Center, the home of the Brooklyn Nets. "Brooklyn has been on our radar since we started the BIG3. From the pickup courts to the pros, New York's hoops history is unrivaled," said BIG3 Co-Founder Ice Cube. "Legends are born here, and kicking this thing off at the iconic Barclays Center could not be more fitting."
With tickets going on sale to the public this Saturday, March 18 at 10 a.m. via ticketmaster.com, June 25 will feature all eight teams squaring off in a total of four games, which means fans will get a chance to see all of their favorite retired NBA players on the same day under the same roof. Over the course of a 10-week season (eight weeks of regular season, two weeks of playoffs/championships), games will be played every Saturday at a different arena.
The league plans to hold a player combine and draft in April where captains will complete their rosters and draft their three remaining players. Players currently available include Brian Scalabrine, Latrell Sprewell, Earl Boykins, Mahmoud Abdul-Rauf, Smush Parker, J.R. Rider, Rashad McCants, Larry Hughes, Kenny Anderson, Shane Heal, James White, Josh Childress and many more.
For more on the BIG3, check out our recent interview with player-coach Allen Iverson, where he tells us "I thought about if shit hits the fan, I'll consider going in the 'phone booth' and coming out and trying to do my thing."