Aston Martin Launches Its AMR Performance Brand With Rapide and Vantage Concepts
Donning AMR's signature Stirling Green.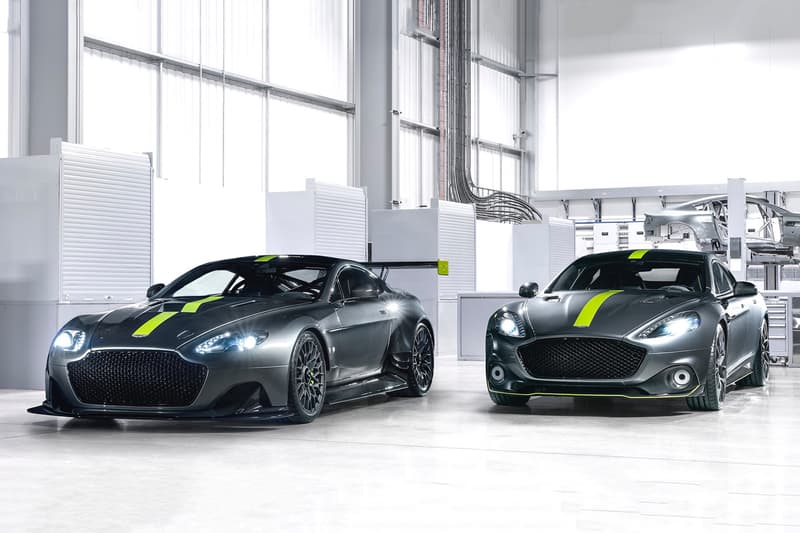 1 of 7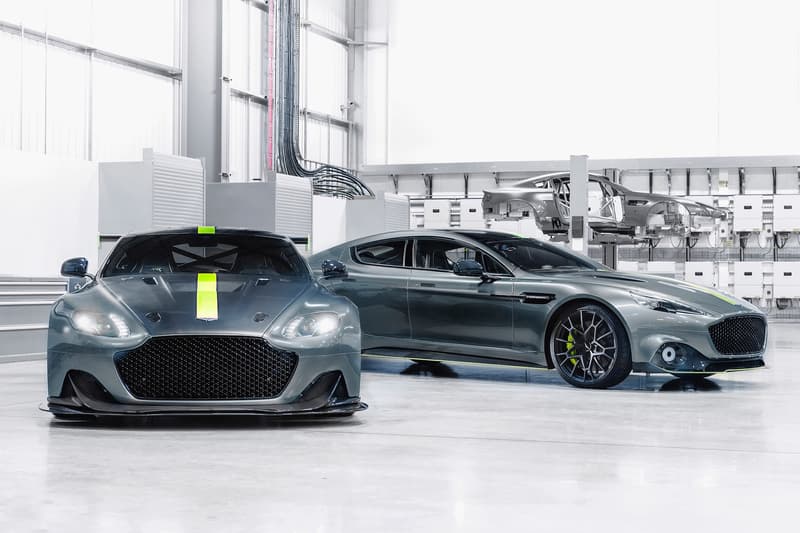 2 of 7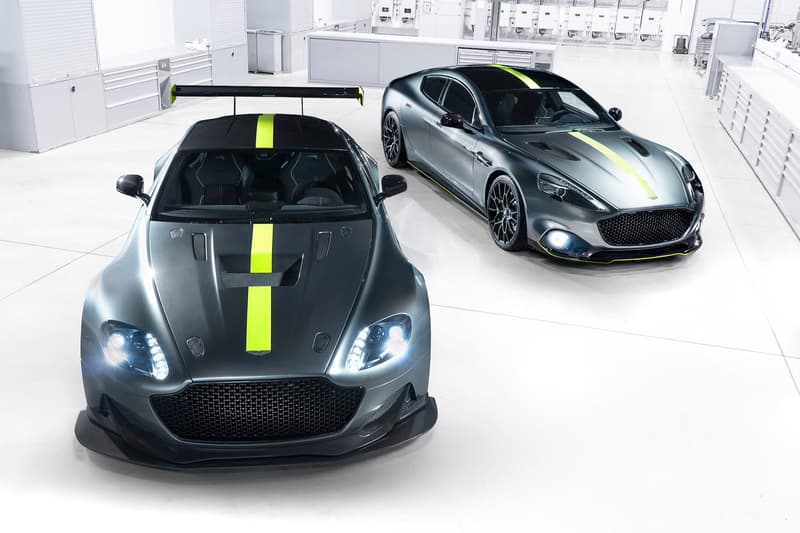 3 of 7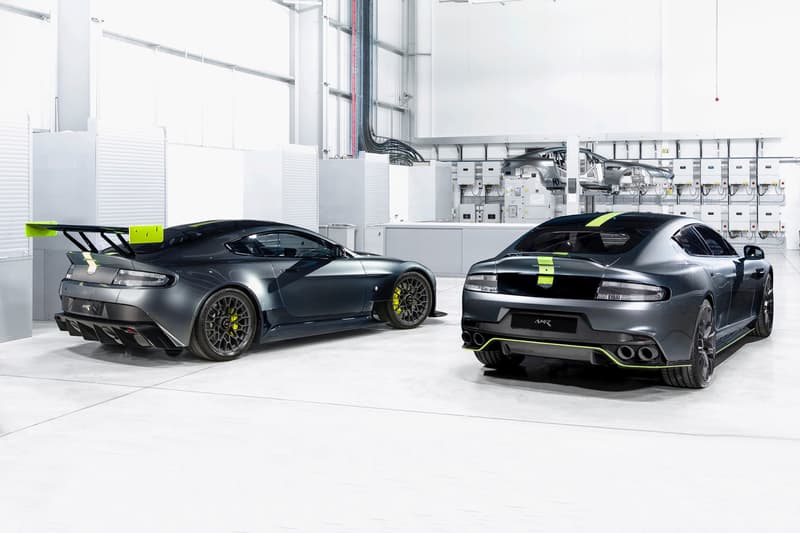 4 of 7
5 of 7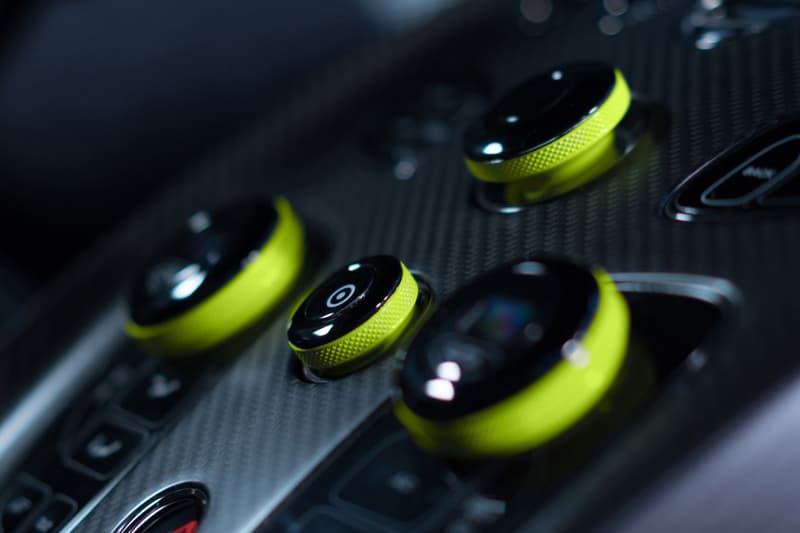 6 of 7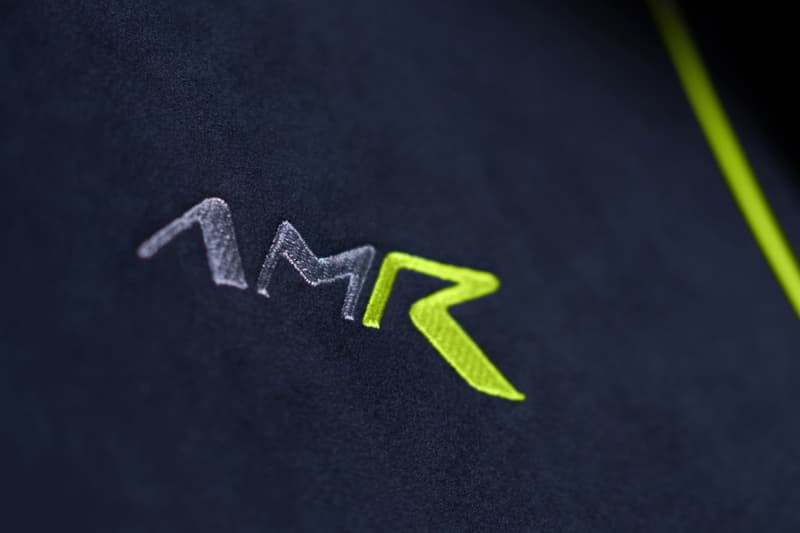 7 of 7
Hot off its Valkyrie announcement, Aston Martin has launched its performance brand, Aston Martin Racing (AMR), at the Geneva Motor Show. Named after the company's official racing team, AMR variants will be made for each core model in the Aston Martin range and is meant to link its road cars with its racecars by improving performance, handling, and offering unique interior and exterior designs. Two AMR concepts have made the trip to the Geneva Motor Show this week — the Rapide AMR sedan and the Vantage AMR Pro coupe. Both feature Aston Martin Racing's signature Stirling Green paint with lime green accents.
Only 210 production models of the naturally aspirated 6-liter V12 Rapide AMR sedan will be made. This revamped 4-door features a new grille, front splitter, side skirts, rear diffuser and 21-inch wheels. Carbon fiber covers the interior from the seats to the center console and door casings. Finishing off the luxe interior is alcantara leather trim. Equipped with a 500 horsepower version of AMR's GT4 race engine, the Vantage AMR Pro coupe is the most powerful V8 Vantage ever built and no more than seven will be made. On top of the redesigned front splitter, front fenders and rear diffuser, this limited edition also sports racing spec suspension, transmission mounts, center-lock wheels and the same rear wing as Aston's World Endurance Championship racecar.
Competing in an established market that already features the M series from BMW, the RS series from Audi and the AMG series of Mercedes, AMR will have lots of work to do but Aston Martin's chief creative officer Marek Reichman is confident, "Each time we have pushed the boundaries and done something extreme, the customers have loved the cars."
Let us know which Aston Martin's you want to see don the AMR badge in the future.