POLLS: What Film Deserves to Win Best Picture at the Oscars?
There can only be one.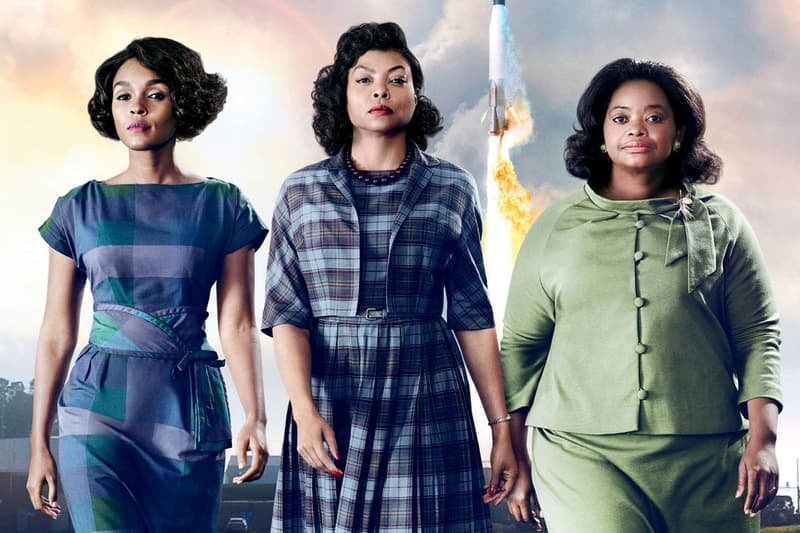 The Oscars are all but upon us this weekend and the debates are heating up as usual. We already asked you which filmmaker you thought deserved the Best Director statuette, but now it's time to chop it up about the biggest award of the night: Best Picture. The competition this year was as stiff and more diverse than ever; the films nominated span heady sci-fi, a new take on the coming-of-age tale, and a musical about the City of Angels. As usual, we wanted to give you a little bit of info about each film and then ask you the most important question: who do you think will walk away with the Best Picture Oscar? Cast your vote and don't forget to sound off in the comments below.
Arrival
Denis Villeneuve is on a roll: the French-Canadian director won critical acclaim and awards with Prisoners and Sicario and landed him a seat in the director's chair on the Blade Runner reboot, 2049. Arrival, meanwhile, strikes a chord as a heady, intelligent science fiction opus spanning linguistics, time-space and humanity as we know it. Amy Adams stunned as Louise Banks, the linguistics professor tasked with communicating with the enigmatic hectapods, Abbott and Costello.
Hacksaw Ridge
Mel Gibson's Hacksaw Ridge tells the story of Desmond Doss, an American medic who refused to carry or fire arms of any kind in the line of battle. "While everyone else is out there taking life," Private Doss says, "I'm gonna be out there saving it. That's gonna be my way to serve." Gibson's take on the wartime biopic explores Doss' spirituality as a Seventh-Day Adventist and his ideology as a pacifist and conscientious objector, while excitingly telling the story of how Doss saved 75 men during the Battle of Okinawa, earning a Medal of Honor in the process.
Hidden Figures
Hidden Figures tells the story of a trio of brilliant African-American women—Katherine G. Johnson, Dorothy Vaughan and Mary Jackson—who helped NASA launch John Glenn into orbit. The film sheds light on the gender and race limitations that the women faced in their time and how their efforts and achievements represented the brains behind the brawn of the Space Race. Now stop calling it Hidden Fences.
La La Land
Disclaimer: according to the polls, Damien Chazelle's La La Land is an overwhelming favorite for this category. And it makes sense: while the Academy is notoriously wary of lighter genres like comedies and musicals, La La Land tells the story of a jazz singer and an aspiring actress looking to make it in Los Angeles. As The Artist taught us just a couple years back, Hollywood loves nothing more than a story about itself. The film also picked up the Golden Globe for Best Director, so it's on track to clean up at the Oscars.
Manchester by the Sea
Manchester by the Sea may just be the dark horse for Best Picture: Kenneth Lonergan's powerful directorial effort earned him a Best Director nod; the story of loss and redemption in a seaside town has also captivated audiences around the world.
Fences
Fences has a lot going for it going into Oscar Weekend. The film is based on the Tony Award-winning play of the same name and was written by playwright August Wilson shortly before his death in 2005; the film's stars, Denzel Washington and Viola Davis, shared the stage and bring the same familiarity, intimacy and experience to the screen. Denzel also helmed up directorial duties, bringing aging trash-man Troy Maxson, his wife Rose and their son Cory to vivid and stunning life.
Moonlight
While many pollsters have tapped La La Land to win Best Picture, Barry Jenkins' Moonlight has emerged as a fan favorite for the hallowed statuette. Jenkins' coming-of-age story tackled topics of race and sexuality and offered a powerful statement in just three acts that feels both in and of the moment.
Hell or High Water
David Mackenzie's Hell or High Water tells a tale of revenge that lives in the moral gray zone: a divorced father and his ex-con brother embark on a series of schemes and robberies in order to save their family's West Texas ranch from foreclosure. The victims of the scheme, you might ask? The very same Texas Midland Bank that is foreclosing on the family. Jeff Bridges stars as the too-old-for-this-shit Texas Ranger tasked with tracking down and stopping the vengeful brothers.
Lion
Lion tells the heart-wrenching story of Saroo (Dev Patel) who, while on a trip with brother, ends up trapped on a moving train that speeds him away to Calcutta. Far from home, Saroo survives on the streets before being sent to an orphanage. He is adopted by the Brierley family and moves to Tasmania. Despite his prosperous upbringing, Saroo is haunted by the sound of his real brother screaming his name and 25 years later, he sets off on a mission to find his family.
Poll
Who Deserves To Win The Best Picture Oscar?
Arrival
Hacksaw Ridge
Hidden Figures
La La Land
Manchester on the Sea
Fences
Moonlight
Hell or High Water
Lion