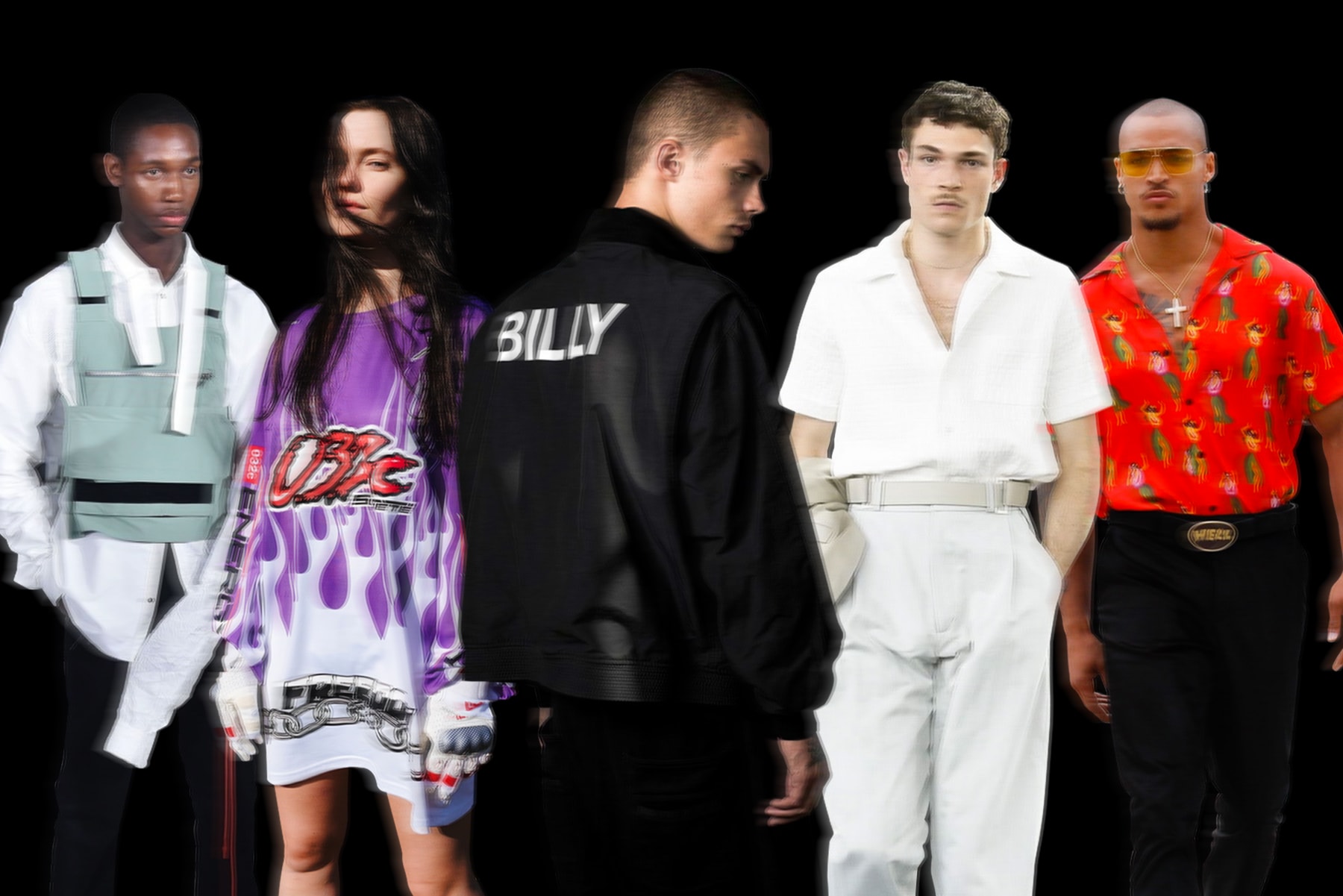 Top 10 Emerging Fashion Brands 2017
Despite 2017's spate of ultra-hyped brands, the most exciting emerging names this year built awareness by fostering quality output, original design concepts and placing themselves among the right crowd. Rather than following predetermined formulas, these brands forged new paths, bringing original voices to the fashion echo chamber. In no particular ranked order, here are 10 of 2017's best emerging brands.
01
032c
As a magazine, 032c leads the wave of progressive, modern fashion tomes, featuring industry icons like Raf Simons alongside newcomers like ALYX. Its accompanying collection of merchandise, designed by Maria Koch, was equally trailblazing; since kicking off in 2016, the apparel and accessories lines have become a hot commodity. It's stocked by SSENSE, redesigned in collaboration with Stüssy and imitated by a wave of other media outlets, which have also started to issue their own in-house merch lines. 032c clothing is generally straightforward — imagery, slogans and branding is repurposed across a range of graphic T-shirts and hoodies. Its simplicity is effective; Koch affirmed in an interview with SSENSE this year that when designing the brand's graphic goods, "we just try to make them very attractive, hardcore and sexy." The outcome makes for immediately effective, highly collectible wearables not too far removed from the likes of Supreme and Richardson. 2018 will likely only see the brand's influence spread.
02
SOME WARE
Some Ware
Cali Thornhill DeWitt launched Some Ware with Brendan Fowler in 2016 after working with Kanye West on The Life of Pablo merchandise. The pair's collaborative line serves as a vehicle for their in-demand artwork, emblazoning bold graphics across ranges of organic cotton, USA-made T-shirts and accessories. Utilizing a unique cataloging system, the brand grants each product (including its events and Tumblr page) a specific number, signifying that each release is unique and also that each undertaking serves the brand's greater purpose. This year, Some Ware maintained a consistent flow of desirable gear, leading up to the label's debut showing in Paris and a buzzy LA pop-up. The brand's emphasis on community and DIY expression ensures that Some Ware will continue furthering its artistic vision for years to come, whether it breaks into the mainstream or not.
03
SSS World Corp
Following his brief tenure at Brioni, Justin O'Shea launched SSS World Corp, a 032c-backed "luxury streetwear" label, which debuted its Spring/Summer 2018 line in late 2017. Meshing O'Shea's taste for the ostentatious (leopard and tiger-print velvet coats) with the recognizable (trim wool suits), "Aloha from Hell" — the brand's debut collection — is a blend of the street style icon's preferred looks. Although street-minded suiting is nothing new, O'Shea's bombastic approach to blending slim tailoring with bold graphics is the next logical step for fans looking to blend Saint Laurent's unpretentious cool with Off-White™'s visual appeal. With approval from fashion insider Etienne Russo, colette, Selfridges and other industry icons, SSS World Corp is poised for a bright future, with plans to offer more expansive future collections.
04
GmbH
Multicultural fashion collective GmbH formed on the dance floors of Berlin, drawing upon the youthful energy for progressive takes on cool-kid club gear. The brand showed its second collection in Paris in early 2017, and immediately garnered notice from the fashion cognoscenti. Vetements comparisons came immediately — after all, both labels hinge upon a low-key collective of European innovators subverting traditional fashion under an unassuming brand name (GmbH essentially translates to "Inc." or "LLC" in German). However, GmbH's inspirations and intent differ, yielding distinct designs. Unconventional materials like PVC, vinyl, reflective polyester and upcycled puffer jackets formed the basis of the brand's Fall 2017 collection, which received a bevy of positive critical attention and earned the brand stockists ranging from Opening Ceremony to SSENSE.
05
READYMADE
No longer Japan's best kept secret, READYMADE is a certifiable success story. The young label's exquisitely crafted garments first garnered buzz in 2016, before exploding into the spotlight this year. This year saw Yuta Hosokawa's reworked gear on the backs of Travis Scott, Erykah Badu and Meek Mill, emblazoned with BAPE imagery and Just Don embroidery and reshaped into Fear of God's short-sleeved overcoats. Each READYMADE garment boasts textiles sourced from vintage military clothing and goods, with authentic wear-and-tear still evident on each time-consumingly handmade piece. Hosokawa defines the label's ethos as anti-war, because "deconstructing military wear during peacetime is a signal to end all wars. It's a signal that we have no need for war in the modern era." Indeed, it's a good thing that no one else is using the fabric, because READYMADE has plenty of forthcoming releases queued up.
06
Advisory Board Crystals
Advisory Board Crystals
With only one year under its belt, Advisory Board Crystals has amassed impressive stockists, including colette, Bergdorf Goodman and Union LA, with whom it released exclusive goods. At face value, the young label looks like the descendent of the '60s hippie and '90s New Age movements, with its vague name, colorful tie-dyed shirts and predilection for gemstones. Although one can see the label's roots begin in decades long past, it has more in common with the #vaporwave music trend that exploded across cyberspace a few years back; the brand's mindset repurposes those once-corny mindsets with a knowing wink, undercutting the edgy, overly-serious streetwear labels that emblazon knives and skulls on their cut & sew. The label's meticulously hand-dyed, washed, cut and sewn garments are sold alongside gems and crystals on the brand's website, showcasing a slow-burn approach to clothing that flies in the face of fast fashion and trends, an attitude that continues to prove innovative going into 2018.
07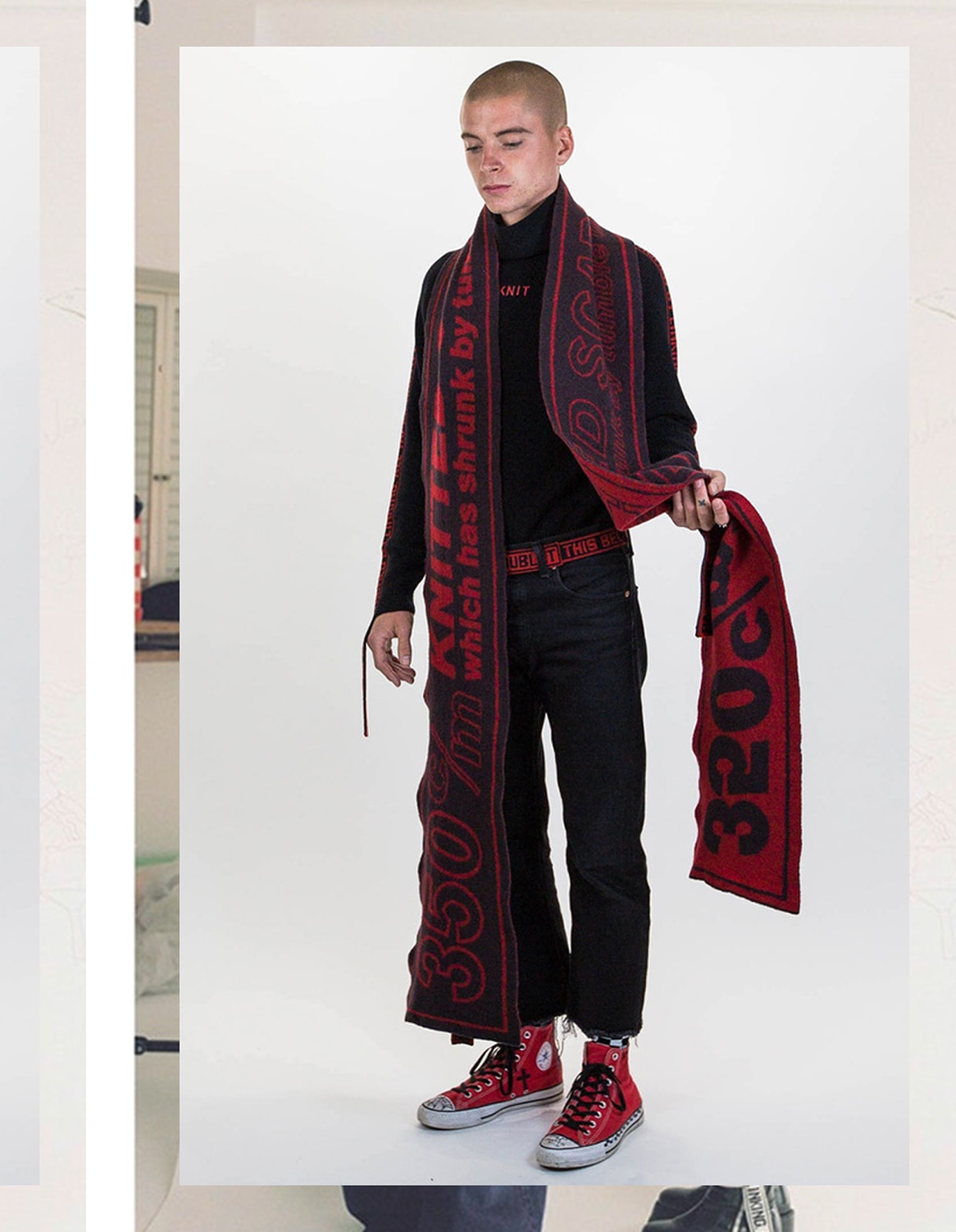 Doublet
Designer Masayuki Ino has designed his line of playful casual wear since striking out on his own from Mihara Yasuhiro's brand a few years back. With signature motifs like fringed embroidery and off-kilter graphic T-shirts, Doublet quickly amassed Japanese stockists, finding domestic success and developing its flavor of uniquely off-kilter clothing. However, 2017 was easily the label's biggest year: it debuted at Tokyo Fashion Week, collaborated with big names like 424 and Dover Street Market, and found devoted fans in tastemakers like Travis Scott. International stockists range from Barney's New York to China's Lane Crawford, demonstrating the wide-ranging appeal of Ino's oversized cuts and unique imagery. Doublet Spring/Summer 2018 was its most progressive release yet, with pre-packaged dress shirts and dozens of off-kilter silhouettes.
08
No Vacancy Inn
Boasting "the most authentic perspective I've seen in modern times," according to Off-White™'s Virgil Abloh, No Vacancy Inn is more than a mere clothing line. Headed by the culturally-aware Tremaine Emory and Acyde, the imprint serves as a barometer test of cool, merging music, art, fashion, and more into pop-ups and products. Although they dipped their toes into clothing in 2016, 2017 saw the pair delivered a complete collection with Abloh's help; Off-White™ c/o Art Dad LLC debuted in January. More concise drops continued throughout the year, including collaborations with VLONE, Denim Tears and Some Ware. Like the latter collective, No Vacancy Inn supplements its clothing drops with thoughtful podcasts and cultural examinations. No Vacancy Inn transcends the pigeonholing trap that many effervescent young labels find themselves in a year or two after breaking into the public eye. With supporters ranging from A$AP Rocky to Heron Preston, the brand has proven itself as a high-water mark of cultural exports.
09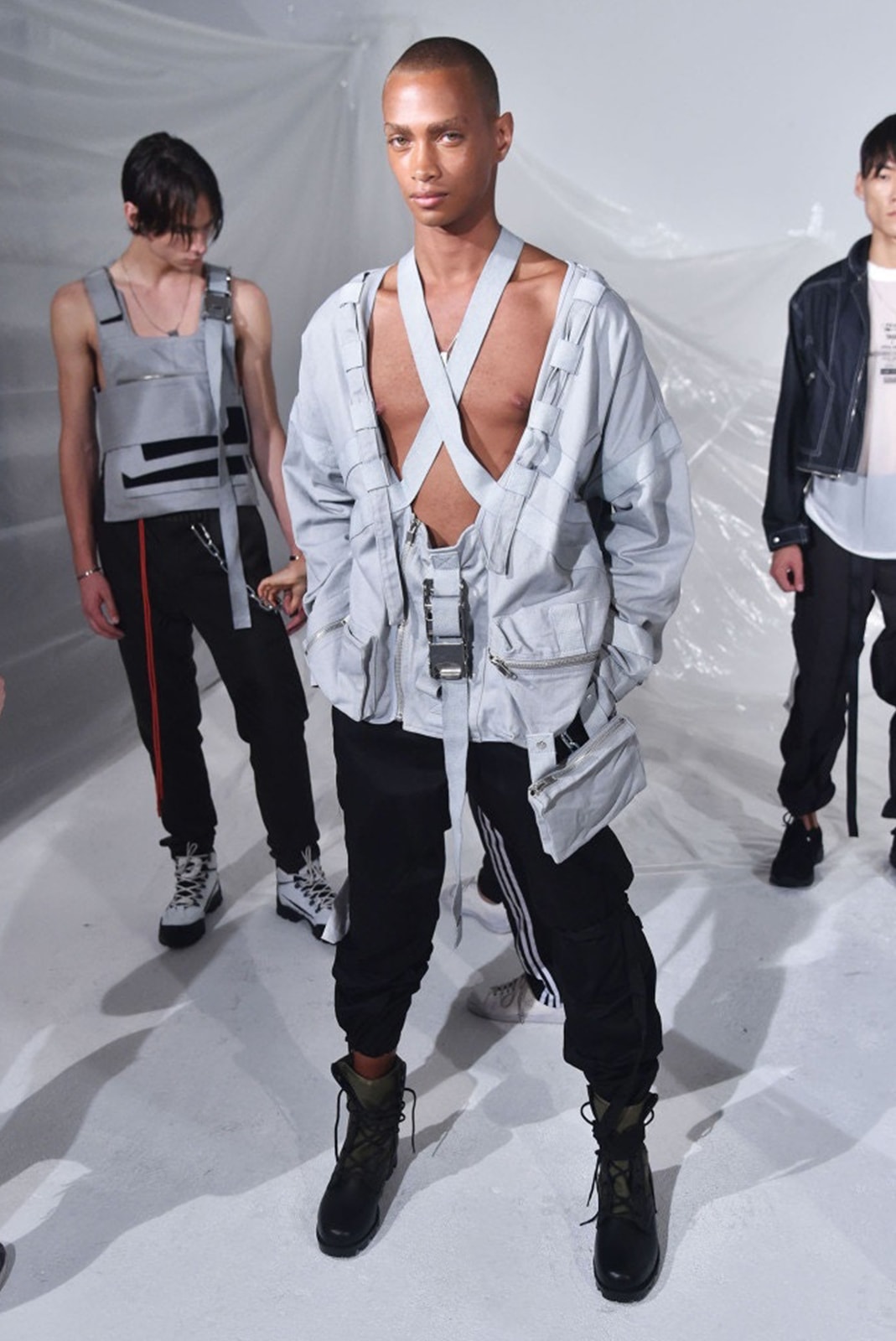 Heliot Emil
Heliot Emil
Burgeoning Danish designers Julius and Victor Juul took their label's name from their great-grandfather. Despite this nod to its heritage, the brand's designs are distinctly forward-thinking. Juxtaposing contemporary trends with thematic inspiration, HELIOT EMIL is anything but Scandinavian minimalism. Still, the brand's neutral color palette and ethical, Copenhagen manufacturing underline the brand's blending of tradition and progression. This year represented a major year for the imprint, with A$AP Rocky donning several items from past releases and the Spring/Summer 2018 show reaping critical praise. Dubbed "Post-Traumatic Combat Stress," HELIOT EMIL's adventurous collection turned military garments on their head with oversized cuts, hits of cool pastels and sardonic takes on militaristic hostility. Having taken its first baby steps into the consciousness of the fashion-aware, HELIOT EMIL has established itself as a promising contender amidst the ever-growing fashion landscape.
10
BILLY
BILLY quietly earned the attention of celebrities like Justin Bieber and Kim Kardashian thanks to its luxurious, domestically-made loungewear. Drawstring-waisted pants, oversized melange sweaters and distressed tees assert its effortless styling, with occasional bold-lettered branding. As the fashion industry gears itself towards genderless clothing, Holly Jovenall's unisex designs make for an accessible starting point, with an approachable blend of comfortable textiles and contemporary cuts; easygoing staples are granted a harder edge with leather rider jackets, sleek bombers and distressed sweaters, resulting in a comprehensive line that's both fashion-forward and wearable. This year saw the brand expand from a direct-to-consumer operation to being picked up by a bevy of high-profile stockists, which will hit shelves sometime next year.