'Ocean's 8' Releases Poster Featuring All Female-Studded Cast
'Ocean's 8' has big plans for the franchise.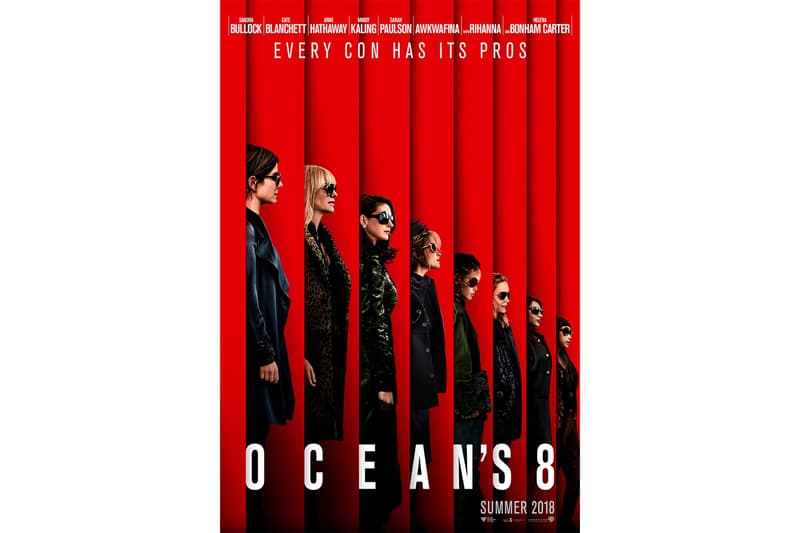 The first poster from the new Ocean's 8 film, a joint venture by Warner Bros. Pictures and Village Roadshow Pictures, has surfaced. It's been 10 years since the release of Ocean's 13, and with the addition of an all-female cast, viewers can expect, thematically, a similar story but also one that sets itself apart from its predecessors. Sandra Bullock echoes this, and more, in an interview with EW, where she states that even with the push-back of the casting choice she feels she and her cohorts will deliver a unique perspective to the franchise.
The film is set to release Summer 2018 and will star Sandra Bullock, Cate Blanchett, Rihanna, Mindy Kaling, Awkwafina, Helena Bonham Carter, Ann Hathaway and Sarah Paulson. For more entertainment news, check our list of the best films of 2017.