Talking Skating and Sobriety With the Legendary Tony Alva
Looking back on his 44-year professional career.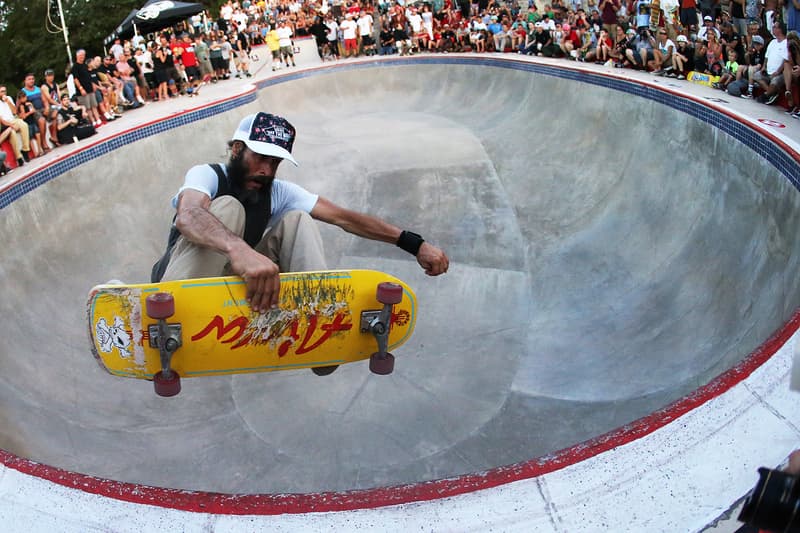 It's hard to overestimate the role that Tony Alva has played in the development of skateboarding. In his early years as a skater, he was an integral part of the Z Boys as they brought elements of surfing to the sport and created a new, more aggressive version of skating that is still important today. If Alva's innovation was impressive, so is his longevity, with the legendary skater approaching five decades since he first picked up a board and not much less since he went professional.
When Alva started skating, the sport was mostly characterized by a range of tricks that had been developed in the 1960s. When a group of Californian surf kids began to skate in their own way, the sport took on a new appearance, with the style earning the name "vertical skating." "Surfing is everything when it comes to being the kind of skater I am," Alva explains of his personal style, "you have to have some sense of continuity and style, and the flow that we get from being surfers first and foremost is really important."
After starting skating aged 10, Alva was a professional by the time he was 16, having signed a deal with Vans in 1974. In those early days — less than a decade after it was founded — Vans was wildly different than the company it is today, although Alva believes that not everything has changed. "I've watched Vans come from a little small mom and pop business to where its $3 Billion a year super successful," he says of the company's growth, "and its because we stayed true to the game. We're open to promoting ourselves through things that kids are passionate about: music, art, fashion — but like real fashion done by the kids for the kids — surfing and skateboarding."
"I would be in jail or dead already if I didn't get sober in 2006."
The relationship between Vans and Alva made sense. Vans was the shoe that he had worn growing up, and the brand clearly believed in the young skater, allowing him to design the first ever signature skate shoe.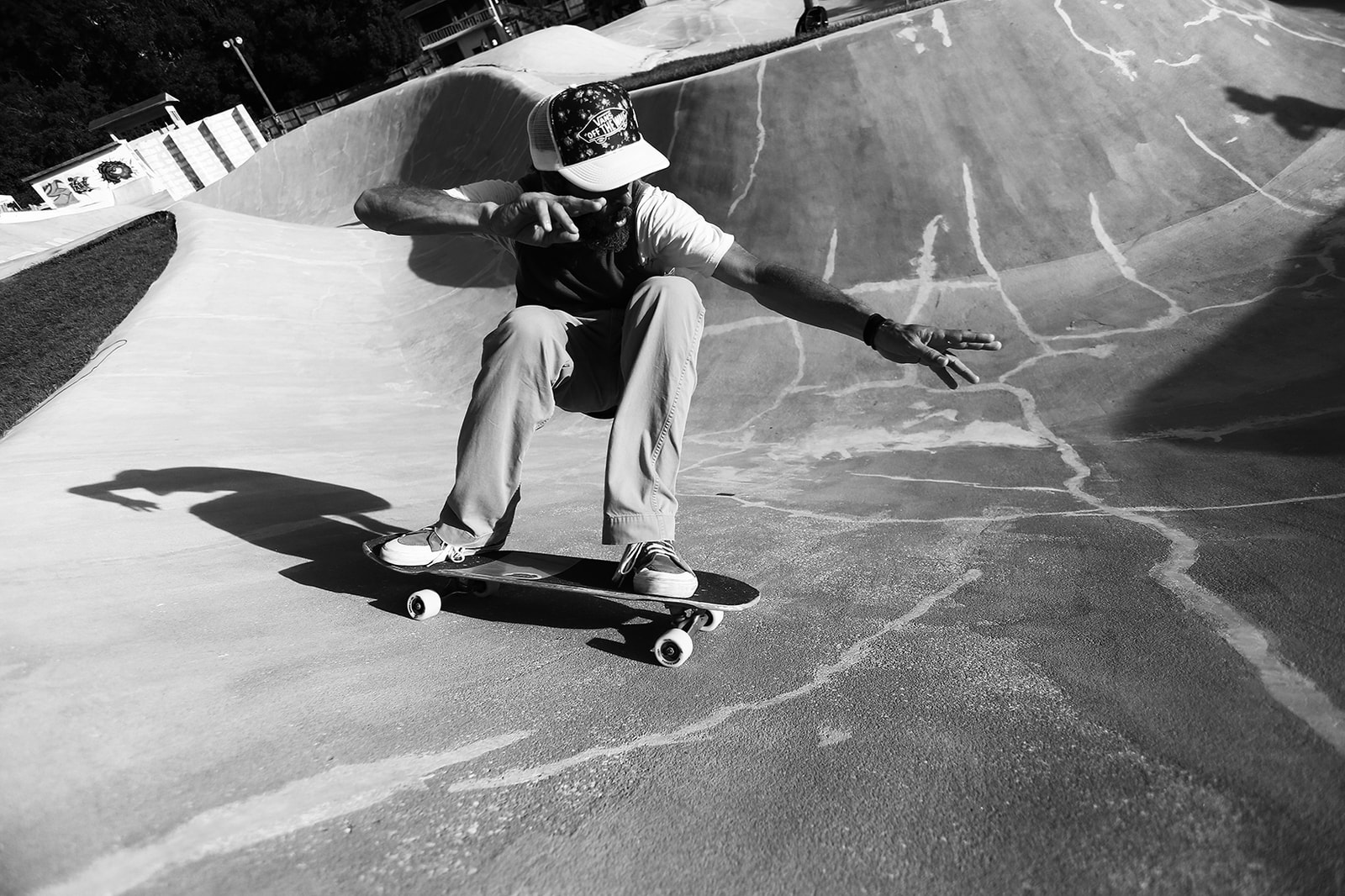 Over the course of his 44-year career, Alva has seen skateboarding change extensively; from his surf-influenced moves of the early 1970s to the brink of Olympic participation. Looking back on those early days, Alva points how far the sport has come in terms of the equipment and opportunities available. "We were riding like total Freddie Flintstone caveman equipment and it made things much more difficult," he explains, "the equipment has got so much better. You have gear that allows you to do shit that we only dreamed about in the '60s and '70s. Similarly, the terrains have allowed the sport to progress: "We have our own custom-made places, like dreamscapes for skating."
These innovations haven't entirely revolutionized skateboarding, though, and Alva believes it has always been the skaters themselves who have pushed the boundaries of the sport. "The skaters have always been good enough to do what we're doing now," he claims. "With the technical advancements, the technical aspect of skateboarding has caught up to the ability of the skateboarders."
Alva knows a thing or two about skateboarding quality, with his talent and career earning him a reputation as one of the sport's most influential names. His early years with the Z Boys saw him at the forefront of one of skateboarding's most important movements, while his personal ability saw him win the Men's World Overall Professional Skateboard Championship aged just 19. "A lot of the guys from that team went on to be some of the most revolutionary and amazing professional skateboarders in the history of skateboarding," Alva remembers of those early days, "I was pretty stoked to be a part of that."
When discussing both his personal early success and his time with the Z Boys, Alva mentions the aggression and arrogance that characterized that period. The Z Boys, for him, were "an aggressive pack, a pretty belligerent pack" while the motivation behind his early years was "to show everyone that I couldn't be beaten. I carried that attitude —  that brashness, that arrogance — with me for a good chunk of my life."
I think we're just so free, abstract and rebellious that it's hard to pay a skateboarder that much money to be a so-called commercial athlete.
If skateboarding has changed remarkably over the course of Alva's career, then so has he. The belligerent young skater has been replaced by an elder statesman of the sport, his drinking and partying days behind him. "I burned out by burning that candle at both ends," says Alva of the change, "I was a daily weed smoker, I was a binge drinker, I did a lot of stuff that was very self destructive." It's been 11 years since Alva decided to change his approach to things, and it came at a crucial moment for him: "I would be in jail or dead already if I didn't get sober in 2006."
It's also a decision that has allowed Alva to continue his skating career, when most people would consider it a young person's game. For Alva, though, he still has an important role to play in the sport. "There's things I do that are like a long lost art," he explains, "there's guys that can't even comprehend some of the things that come from my era that I can still do on a skateboard." Despite having the long history of innovation, Alva isn't here just to show off to the younger generation. "I'm out there to share and be a part of something that's really positive and creative, and I'm still learning from the young guys as much as they're hopefully learning from me," he describes, "you go from being the teacher to the student and back and forth. It's a symbiotic relationship."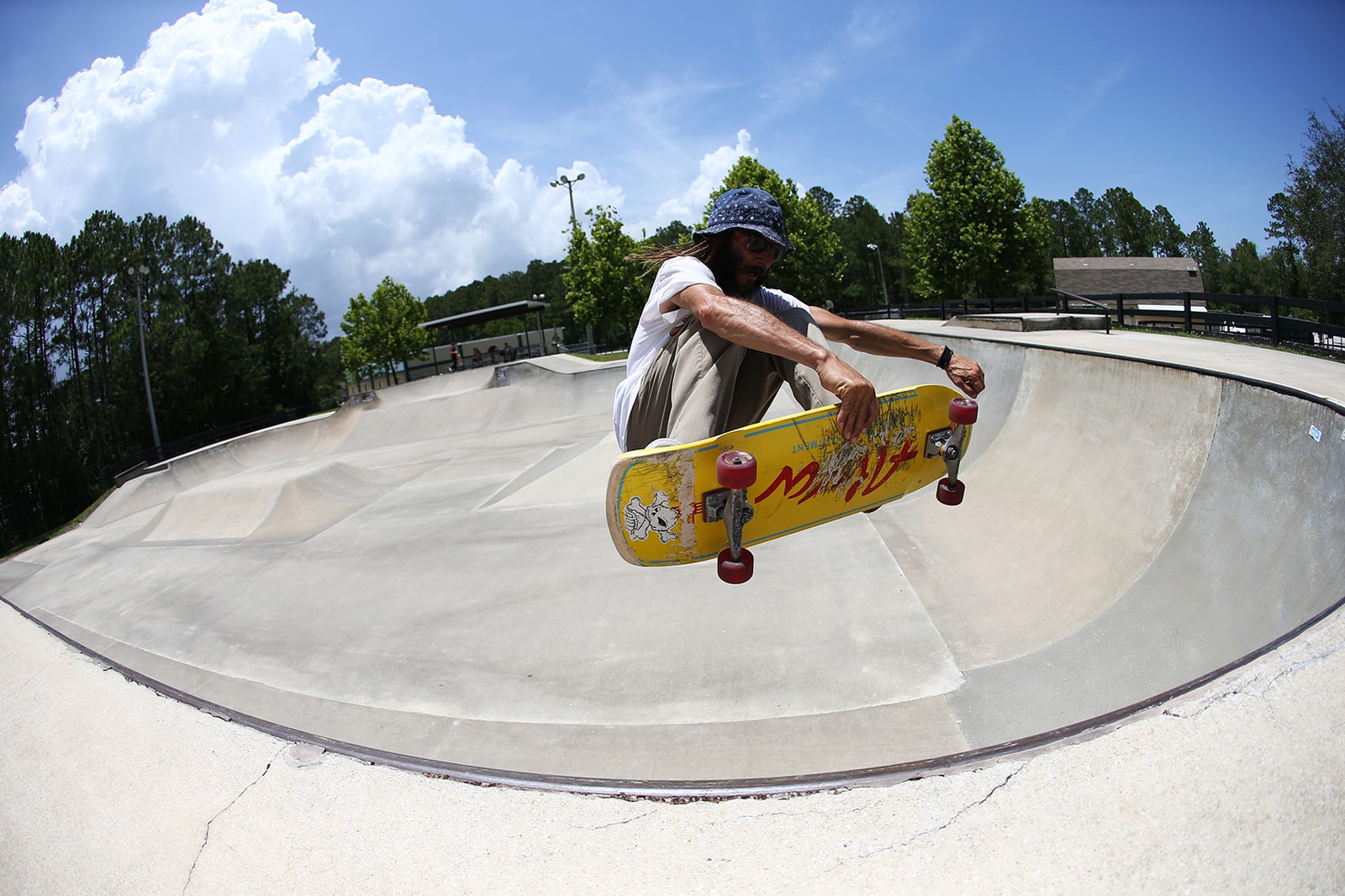 Despite seeing the sport change over his lifetime — and still being an active participant in its development — Alva isn't sure about the direction it appears to be going in. Increasingly, skateboarding has become a mainstream sport, with new levels of funding and international recognition. For Alva, however, it remains fundamentally divorced from most of these sports. "I think that those sports are so specialized and their image is so commercially acceptable that they can get paid that money to do that stuff," he says of other, more established sports. "We've [skateboarders] never really been that. I don't know if we have that in our character, in our DNA. I think we're just so free, abstract and rebellious that it's hard to pay a skateboarder that much money to be a so-called commercial athlete."
Equally, Alva sees skateboarding's upcoming participation in the Olympics as a threat to what the sport stands for. "There's a lot of skateboarders that it leaves a bad taste in their mouth," he claims, "to even think that skateboarding is going to be a part of something that is so commercial and so corporate and beating down the needy and downtrodden, and leaving such a path of wreckage. The greed of corporations and entities like the IOC, that shit has nothing to do with skateboarding. If we have to be prostitutes to that kind of materialism, I don't think a lot of skateboarders are willing to do that."
Speaking to Alva, it's easy to see that the belligerence that characterized his youthful success is still there. Whereas once it was focused on the arrogance of competition and his self-destructive urges, that anger now seems directed against the meddling in the sport he reinvented almost half a century ago. As the Olympics beckons, as brands continue to commodify skateboarding's image, and as the sport continues to change and grow, Alva's voice and his commitment to be, in his own words, "a positive influence on skateboarding" is more important than ever.