An Ultra-Rare Supreme x Spalding Basketball Is Selling for $25,000 USD
The item is nearly 22 years old.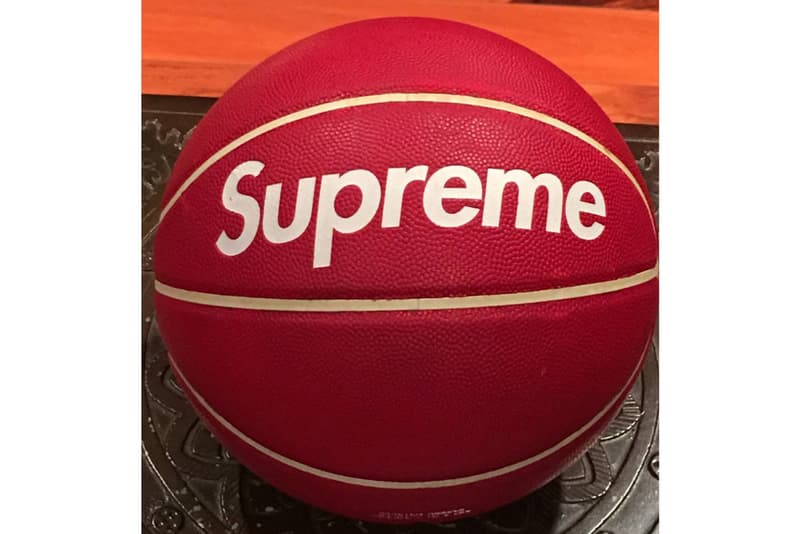 Although all eyes are on Supreme's latest Fender drop, the brand has released many other impossibly rare collaborations with global brands over its lifetime. For instance, an incredibly hard-to-find Spalding collaboration released by Supreme over 20 years ago recently appeared on Grailed with an extravagantly high price tag.
Debuting in 1996, this basketball is reportedly only 1 of 70 balls in the world, with the others hidden away in the homes of private collectors. Unlike last year's white basketball release, which featured art from Mark Gonzales, this item is suited up in Supreme's iconic red, with white stripes yellowed by time. The brand's logo is embossed front and center, while the rear features a tonal Spalding logo and slogans like "EACH ONE TEACH ONE" and "WORLD FAMOUS TEAM" dressed in silver.
Check out the ball's listing on Grailed for more information, which includes photos of the included display case. Meanwhile, London heads hit today's Supreme drop in style.