Elementary School Receives 400 Pairs of New Balance Sneakers
Anonymous benefactor generously gives back.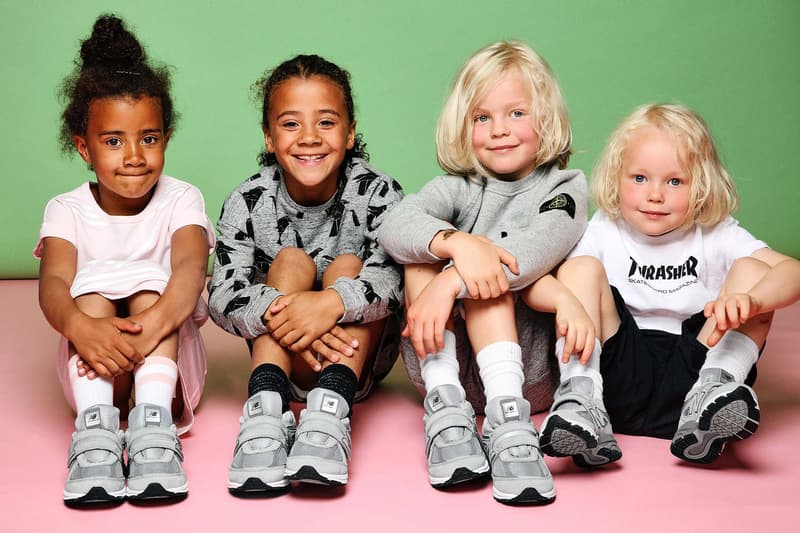 1 of 3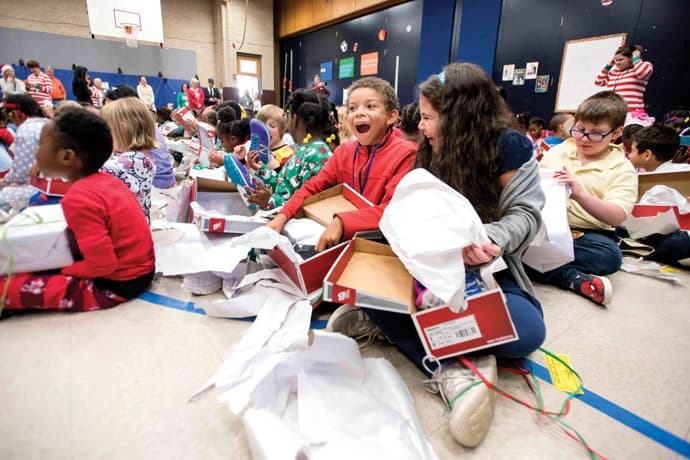 2 of 3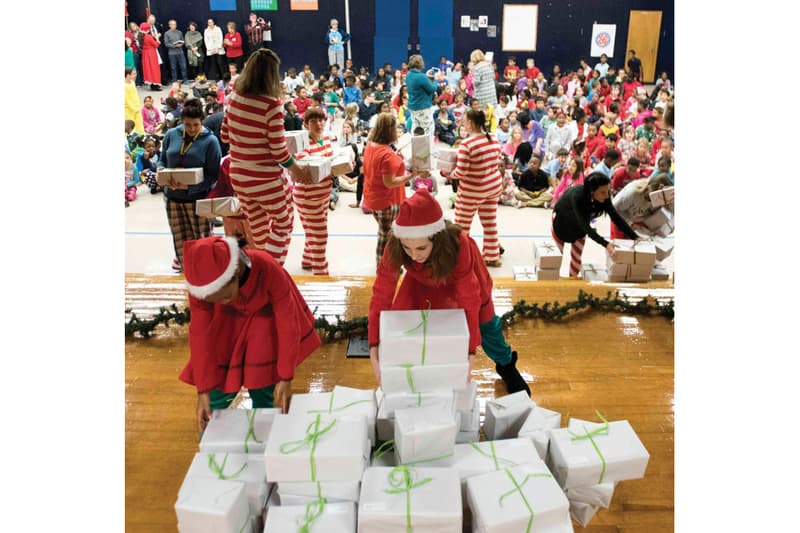 3 of 3
The holiday gift-giving spirit came early for a U.S.-based primary school, as students were graciously handed a fresh pair of New Balance runners. North Carolina's Overton Elementary School recently launched the Healthy Rowan Daily Mile initiative — encouraging staff and students alike to take part in a daily exercise regimen, consisting of walking and/or running. However, with a large segment of its participants currently living on the state poverty line, many of the shoe's worn by the children were called into question.
With that said, an anonymous, kind-hearted benefactor, who, along with local shop Ralph Baker Shoes, teamed up to surprise one-and-all with 400-pairs of sneakers. With everyone gathered in assembly, Santa appeared with a mountain of gift-wrapped New Balance goodies.
Sticking with NB, artist Ricardo Seco and New Balance team up on a bespoke 574 capsule.