Kendrick Lamar Dishes on How He Chooses His Collabs
And how fast food saved his life.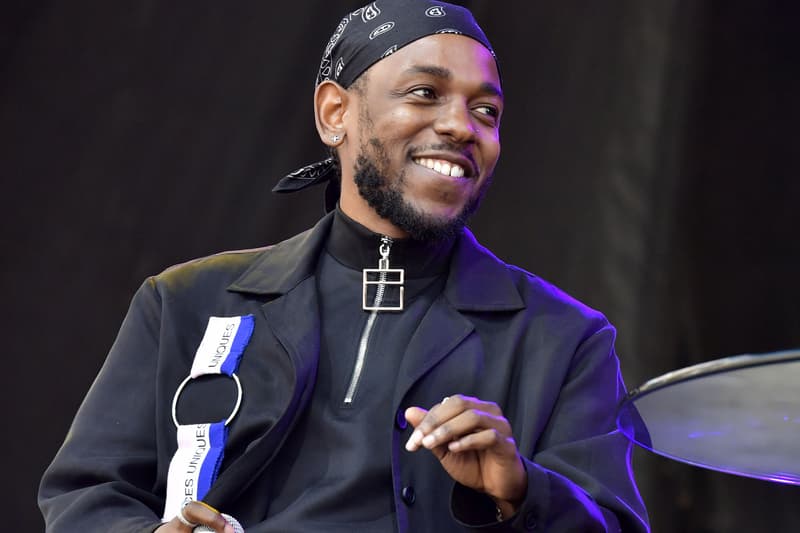 Kendrick Lamar made his debut on the Howard Stern Show on Tuesday, giving some behind-the-scenes insight into how he chooses his collaborations — particularly, why he decided to link up with an artist that's far deep into the pop music realm, Taylor Swift — some stories about Prince, his first call with Dr. Dre and how fast food saved his life.
In the interview, Howard Stern queries Kendrick's decision to jump on Swift's "Bad Blood" track, premising that "maybe it's not so good to appear with her," to which Kendrick responded with the creative and business angles he takes into consideration.
"You gotta have great business mind, integrity and a great team," the DAMN. artist commented. "The number one thing we talk about is 'how does the music sound? How far in the pop world is the sound?' So the first thing is, let's hear the music because the music is going to dictate the idea and the concept of where we can take this idea."
As for "Bad Blood," Kendrick said, "with this particular record, it was me just vibing and catching her lyrics." The two artists were both in LA and could fortunately produce the track rather quickly. "I didn't want to get into her head too crazy. I just wanted to have my own inspiration and see where it took it… Fortunately, the vibe was right and it didn't take too many takes and we were really lock-in on the chemistry and we really felt what was going on when I was in the booth."
Listen to the excerpts below and let us know in the comments whether or not Kendrick Lamar should have collaborated with Taylor Swift. In case you missed out, Jeezy previewed Kendrick Lamar and J. Cole's collab, "American Dream."