The Art of Self-Mockery
How brands are capitalizing on getting things wrong, by guest editor Adrian Cheng.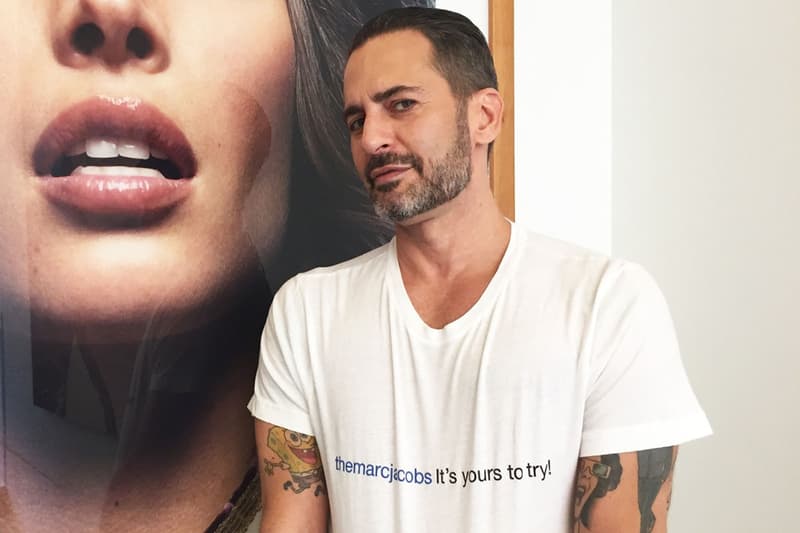 From VETEMENTS appropriating discount culture, to Louis Vuitton selling its own counterfeit handbags, and Dolce & Gabbana promoting its own boycott. These are all examples of how some of the biggest names in fashion have mastered the art of self-mockery.
For some, self-mockery is considered an artistic rhetoric. People with a higher IQ and above-average emotional intelligence are often capable of displaying their sense of humour through it. Considered an indicator of humility, it's not only appealing on a personal level, but in marketing as well, something we've seen more in recent years. The approach doesn't seem to have any negative effects on a brand's status, but rather adds a more down-to-earth, forgiving, and tolerant aspect to it.
In collaboration with JOYCE, VETEMENTS opened a pop-up shop at Kai Tak Cruise Terminal in Hong Kong last month, I went there to buy a few items. It's not unusual for fashion brands to do pop-ups, and in doing so, the challenge often has less to do with the actual products and more to do with how the whole thing is promoted and executed. After all, it's not just about making a profit, it's about reinforcing a brand, and surprising fans with something to talk about. Something VETEMENTS has mastered.
Last year, the brand printed 20 T-shirts sporting the DHL logo, something which became a hot topic in the fashion industry. The former Creative Director of DHL, Heige Rieder, wrote an article for Financial Times criticising all the hype surrounding VETEMENTS for these shirts, and how it had actually violated business ethics. When explaining why such a simple a T-shirt would cost £185, Demna Gvasalia justified it by saying a lot of DHL bills had been accrued in the production of VETEMENTS collections. He said he felt like he was working for DHL, and so he made a DHL T-shirt for staff members which turned out to be an incredibly hot item. It was totally unexpected and its success called for a full-fledged collaboration between the two for VETEMENTS' 2018 Spring/Summer collection. In keeping with the DHL theme, pop-up organizers had DHL delivery crew members on site to deliver products at the most recent Hong Kong pop-up; where the venue resembled Ladies' Market in Kowloon District of Hong Kong, playing off of local bazaar culture. Despite being a high-end fashion brand, VETEMENTS' products are quite inexpensive to produce. However knowing this, what keeps fans coming back are the refreshingly ironic concepts and contradictions to typical luxury culture. Demna Gvasalia may be recognized first as a designer, but I think he is just as equally good at public relations and marketing.
When speaking about experts of self-mockery in the fashion industry, Marc Jacobs is undoubtedly a pioneer. In 2008, Takashi Murakami held a retrospective exhibition in Brooklyn Museum. Louis Vuitton, then creatively led by Jacobs, had been cooperating with Murakami, and also planned to open a pop-up store at the same venue. For the event, Jacobs took inspiration from NYC's China Town on Canal Street and decorated the pop-up shop as stalls selling counterfeit merch – a subversive gesture, as LV bags are frequently targeted by counterfeiters. Whether it wanted to display a canny self-awareness or spark controversy, this self-deprecating approach was all the talks despite the lack of social media at the time.
Then, after the successful counterfeit pop-up, Marc Jacobs accidentally uploaded a nude picture of himself on Instagram with the flirty caption, "It's yours to try." It spread among fans and non-fans alike despite being deleted almost immediately. After responding to the issue, the label then released a T-shirt with the infamous phrase, "It's yours to try." Marc Jacobs even took a similar selfie, this time clothed, and uploaded it onto Instagram with the shirt's release. By taking the opportunity to mock himself, he in turn promoted his own persona and that of his brand. He took a real-time marketing approach to an embarrassing situation and turned it into humorous self-awareness.
T-shirt slogans in fashion have become more than just a common form of expression, they've become a means for activism. Last year, after Donald Trump had won the US presidential election, Tom Ford and Marc Jacobs refused to dress Melania Trump for the inauguration ceremony. However Dolce & Gabbana saw no problem with it. Stefano Gabbana, who is known for being quite expressive on social-media, uploaded a picture of Melania Trump in Dolce & Gabbana on to the brand's Instagram, with the hashtags #THANKYOU and #DGWomen. This controversial post led to a widespread pressure to boycott the brand, which Dolce & Gabbana saw as something positive. The brand ended up joining the critics and releasing a T-shirt with the words "#Boycott Dolce & Gabbana," and marketed it at $1900 USD.
As much as self-mockery can be a solution to embarrassment, it also offers criticism. Curlicue, a street brand from Guangzhou in Southern China, has made a name for itself mocking the mockers, by referencing the designs of counterfeit culture from the region. "All designers are actually looking for the root of culture from their countries. There is no exception in Japan, America and Europe. And what about China? Chinese designers copy and resell retail designs to make money. There is no room for complacency, but this happens to be the DNA of Chinese fashion. It is a fact that everyone is aware of but refuses to admit. So we thought, why don't we design a line of clothes around this?" Last year, Curlicue released "The Fake" series, in which all items incorporated counterfeit designs — except for the very-real price tags, which he believes is the only element of fashion that matters to the Chinese.
About Adrian Cheng

Bio:
As a Cultural Entrepreneur, Adrian Cheng has been a pioneer in the concept of "museum-retail" by founding the brand K11 in 2008, and subsequently founding the K11 Art Foundation in 2010 which serves as a platform to incubate Chinese artists and curators. He's also initiated cross-cultural collaborations between his K11 Art Foundation and international museums and art institutions such as Palais de Tokyo in Paris, MoMA PS1 in New York and Institute of Contemporary Arts in London. His LUXBA group is a leading fashion management arm which manages multiple international labels.

See Adrian on Instagram, Facebook and also through #byAC story.
The opinions and views expressed are those of the author's and do not reflect HYPEBEAST.