LaVar Ball Blames LA Lakers' Poor Record on Lonzo Being Benched
"The Lakers should build around Lonzo."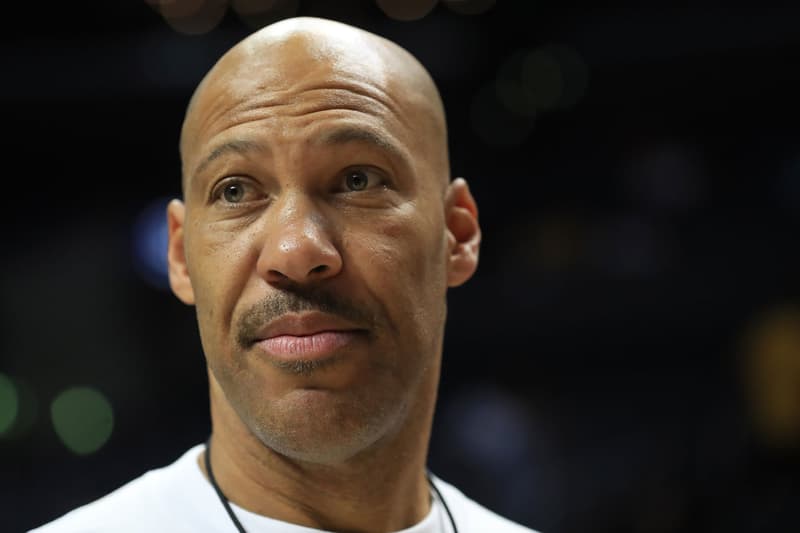 LaVar Ball is back at it again. Hours after his appearance with middle son LiAngelo on the TODAY show, the Ball head honcho has taken aim at the Lakers coaching staff. Having already criticized Luke Walton and the staff earlier on this season, LaVar now attributes the Lakers' recent poor form — a five-game losing streak that leaves the team at 8-15 for the season — to Lonzo's lack of playing time.
"The Lakers should build around Lonzo," LaVar told SiriusXM NBA Radio. "Why are they sitting him down and not starting him in the fourth quarter? This is why the record is raggedy." Despite becoming the youngest player to ever hit a triple-double, it's clear that Lonzo's rookie season has got off to a poor start and head coach Walton has taken to benching Lonzo for the fourth quarter of games in recent weeks. The decision may have something to do with Lonzo's shocking shooting form, which sees his field goal percentage sit at a paltry 31.3%.
LaVar also said that Lonzo is pretty "disgusted" by the way the team is playing and that Lonzo isn't used to losing so many games after his success at UCLA. There is still time for Lonzo and the Lakers to turn their season around, but at this rate, LaVar's early season prediction of the Lakers making the playoffs seems a long way off.
Keeping with the Ball family, LiAngelo is set to receive Big Baller Brand signature shoe.