Hennessey Unveils the $349,000 USD VelociRaptor 6x6
"Pure aggression on wheels"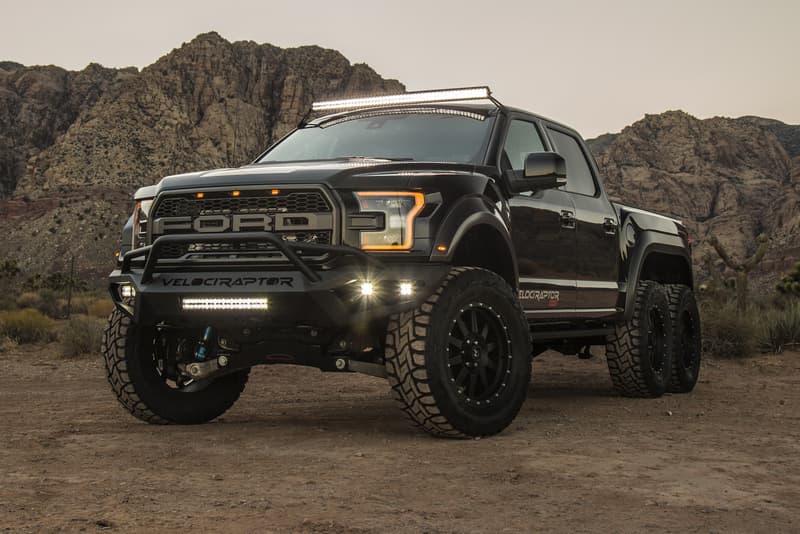 1 of 5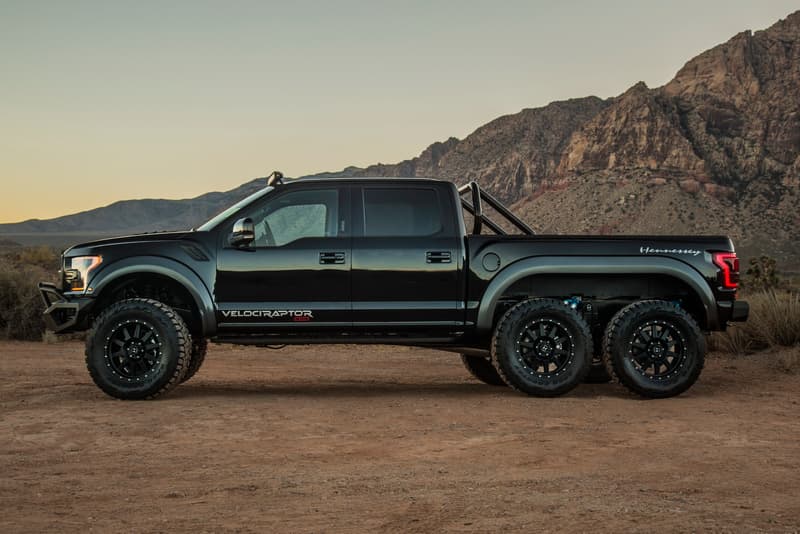 2 of 5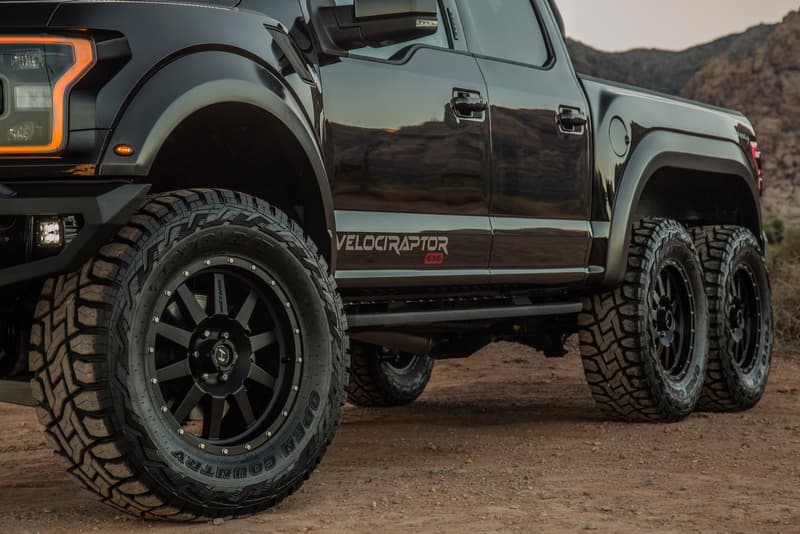 3 of 5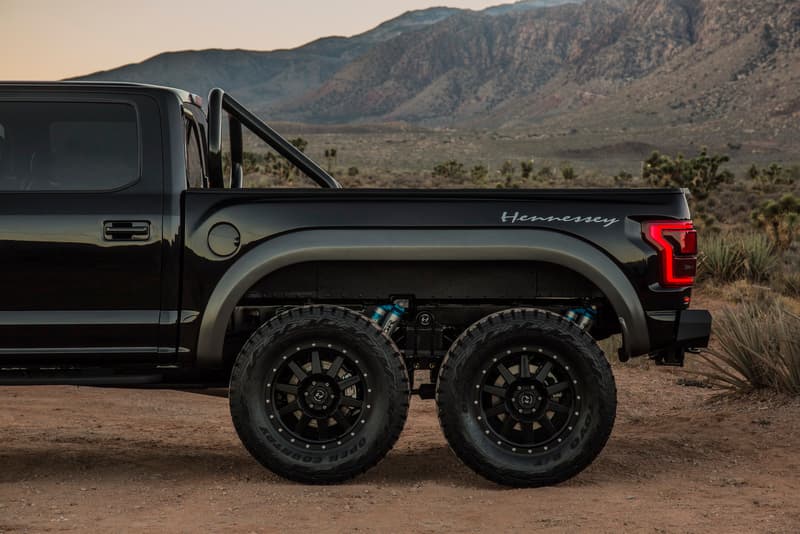 4 of 5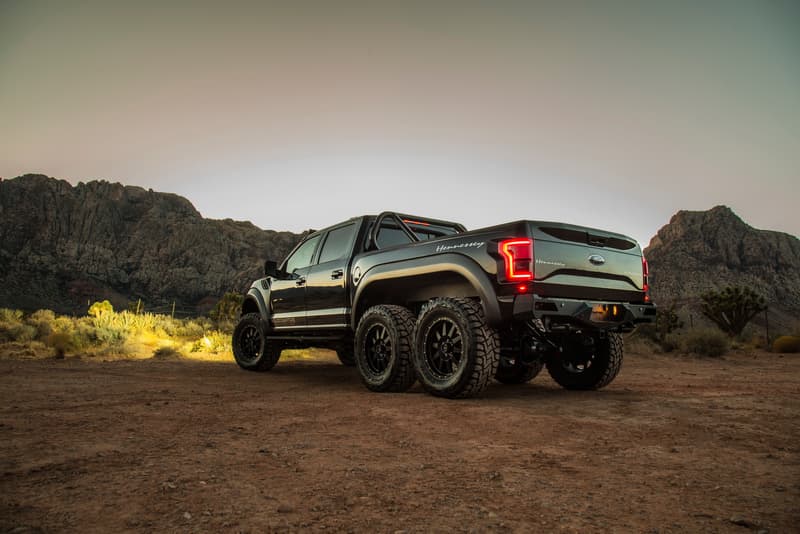 5 of 5
Hennessey Performance Engineering unveils its newest take on the Ford SVT Raptor with its souped-up VelociRaptor 6×6. Spawning its epithet from the dinosaur of the same name, the original Raptor, released late 2009, was Ford's speed-driven off-roading answer to the F-150. Mass appeal was found in the truck, eventually leading to Hennessey elaborating on this version with its high-performance Hennessey VelociRaptor SUV.
On six wheels, the Hennesey custom is a monstrous creation that can reach 0-60 mph in 4.9 seconds. The twin-turbo, 3.5-liter V6 can deliver 602 horsepower and 622 pound-feet of torque, a dwarfing metric to Ford's premium stock Raptor. With its third additional axle, upgraded suspension and off-road tires, the vehicle, as stated by HPE owner John Hennessey, is "pure aggression on wheels."
Only 50 of these off-roading beasts will be made, and you can get yours for the price of $349,000 USD. For more car news, Ford plans to sell cars in cat-shaped vending machines.