20 Years in 20 Collaborations: A Tribute to colette
Summing up the legacy of the iconic French retailer.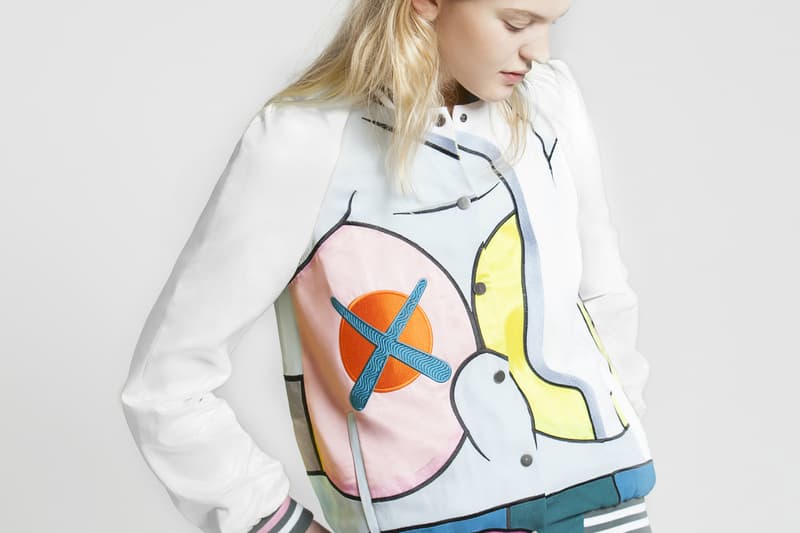 Since opening its doors in 1997, Parisian boutique colette has made collaborative projects a focal element of its DNA, pioneering the fashion collaboration as we know it today. Founded and directed by Sarah Andelman, colette blended emerging brands with established houses and positioned itself as a fashion boutique for the next generation. In fact, colette was one of the first stores to stock original models from sneaker brands like adidas and Nike alongside luxury labels, an unconventional move in an era in which boutiques preferred to stock the newest sneaker silhouettes. Over time, colette added more labels to its seasonal offerings, and established close relationships that spawned countless collaborative feats.
After 20 years of trailblazing ingenuity, colette is closing its doors for good. The retailer announced the news in Summer 2017 and immediately generated an array of new collaborations and pop-up events, cementing its partnerships with brands ranging from luxury titans to burgeoning designers. To commemorate its legacy, we've rounded up 20 of the the retailer's most notable fashion collaborations. Scroll down for the list below then check out colette's best footwear collaborations.
BAPE
colette and Japanese streetwear heavyweight BAPE are no strangers to collaboration. In 2009, colette dedicated a corner to BAPE in its store, resulting in a number of exclusive T-shirts including 2009's 16th Anniversary, 2011's Eiffel Tower and 2012's Arc-de-Triomphe shirts, all in colette's unique blue shade. The brands have worked together outside of T-shirts, including goods ranging from outerwear to a unique colorway of BAPE's Rizzoli book, all featuring colette blue.
KAWS
Designer Mira Mikatti linked up with KAWS for Fall/Winter 2015, which resulted in stadium jackets emblazoned with KAWS's bright, cartoonish graphics. "X"s, oversized tongues and other recognizable KAWS motifs appeared in the range, which was released exclusively through colette. The silk outerwear was only one of the retailer's many collaborative efforts with KAWS; the New York-based artist later linked with the retailer on collaborative COMME des GARÇONS
wallets, branded T-shirts and even a limited edition bottle of Hennessey.
Hermès
colette redesigned a quartet of Hermès' iconic silk Le Carrés scarves in 2010. The collaboration was a first for the legendary fashion house, as it had never worked with an outside collaborator prior to this release. Standout pieces from the collaboration included a pair of Hermès' signature Brides de Gala scarves, which were playfully revised with colette's blue shade and a polka dot pattern.
McDonald's
One of colette's most unusual undertakings saw the French outpost joining forces with American fast food giant McDonald's in 2015 for a small range of graphic goods. T-shirts, tote bags, postcards, note books and scarves were emblazoned with the food chain's emojified poster campaign, which had just debuted in Europe. Countless small emojis, like the thumbs up and music note symbols, were shaded in McDonald's signature red and yellow hues and arranged to form familiar shapes like burgers, french fries and Happy Meals.
UNDERCOVER
Japanese fashion imprint UNDERCOVER paid tribute to legendary German designer Dieter Rams in 2010 — specifically the artist's work with BRAUN and Vitsœ. The collaboration featured a range of T-shirts that employed Rams's focus on understated minimalism, with one T-shirt designed exclusively for colette. The T-shirt combined bear imagery — a staple of UNDERCOVER graphic design — with some elements from Rams's design legacy. UNDERCOVER later united with colette for an exclusive iteration of its GilApple design, executed in colette's signature blue.
OriginalFake
colette was the only French stockist that sold KAWS and Medicom Toy's collaborative line of graphic goods. The Parisian shop offered a variety of clothing from the brand, and even received a few exclusives, including a Chomper-detailed hoodie and Point Man T-shirt, both featuring hits of colette's trademark blue. The brand called it quits in 2013, but KAWS and colette's friendship has continued unabated.
Thom Browne
American designer Thom Browne first teamed up with the Parisian powerhouse on a selection of exclusives from his Fall/Winter 2013 collection, which blended the American designer's signature red, white and blue palette with colette's trademark shade across fair-isle kit goods. Later that year, the pair joined once again on an exclusive pair of sunglasses. However, 2017 was by far the duo's biggest united effort; this past October, Browne took over the retailer, which yielded a pop-up cafe, tattoo parlor and a limited edition capsule collection.
Sacai
1 of 3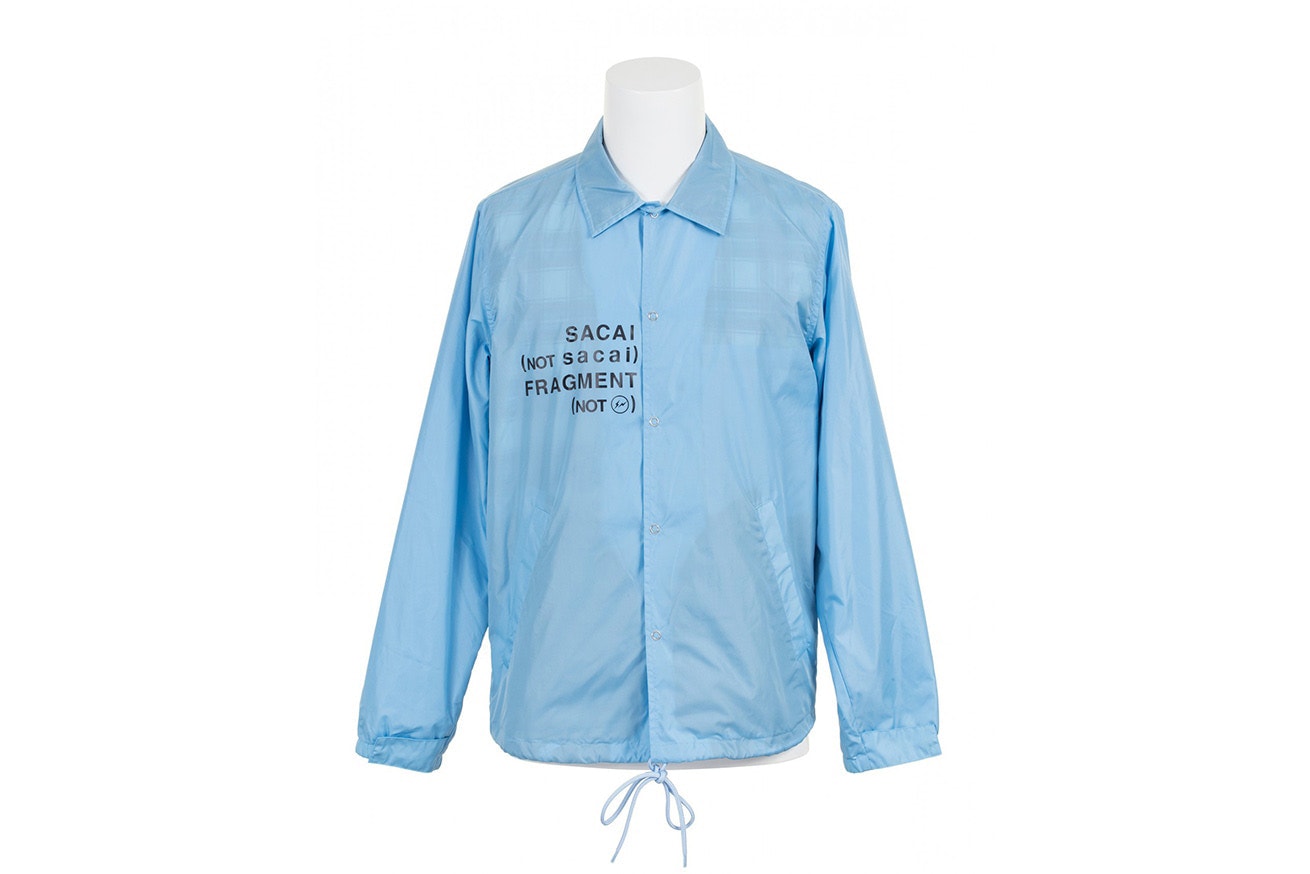 Japanese designer Chitose Abe paired up with colette in 2017 on a pop-up dubbed "Jardin sacai," which saw Abe's Sacai taking over the store for a month-long co-residency. Hiroshi Fujiwara's fragment design joined in for a selection of co-branded outerwear, T-shirts, caps, and accessories ranging from neutral black to bright yellow and, naturally, colette blue. Other goods included plush BE@RBRICK models and a T-shirt bearing doodles from none other than Russell Westbrook, who debuted his Jordan Westbrook 0 at the store in 2015.
KITH
New York's premier sneaker shop, KITH, connected with colette in 2016 for a capsule collection of athleisure gear and sneakers. Tracksuits, T-shirts and hoodies boasted both KITH's box logo and colette's dot branding across a color palette that leaned heavily on the retailer's signature blue. A customized Beats Pill and pair of tonal Puma running sneakers rounded out the selection.
The Simpsons x ELEVENPARIS
In 2014 colette released a range of Simpsons-focused graphic T-shirts designed by French label ELEVENPARIS. The selection cleverly tied into the realm of the long-running American TV show: one showed Bart sloppily spray painting colette's dot logo, another featured baby Maggie crawling on top of the shirt's logo and the final colette blue tonal tee was emblazoned with an image of Marge's hair.
Louis Vuitton
To celebrate the luxury house's Fall/Winter 2015 collection, Louis Vuitton paired up with colette for a pop-up shop. The event was the first time Louis Vuitton had ever shown one of its men's collections outside of its own stores in Europe. All of the Christopher Nemeth-referencing designs were on display, including an exclusive pair of tennis sneakers decorated with the late British designer's rope motif, executed in colette blue.
Advisory Board Crystals
Emerging American label Advisory Board Crystals has garnered attention for its hand-printed and tie-dyed clothing. Capping off its first year of business, the brand teamed up with colette for 50 hand-dyed shirts and hoodies, each of which included both an exclusive zine and gemstone. The two collaborated once again on a highly limited collection of hoodies that boasted a special love letter from Advisory Board Crystals to colette on the back.
Billionaire Boys Club
To celebrate the colette-christened "Pharrell Week" back in October 2014 — which featured Skateboard P's collaborations with Timberland, Moynat and even Ladurée macarons — colette joined forces with the musician's Billionaire Boys Club for a range of co-branded goods. A limited-edition pair of T-shirts and flat-brimmed Starter caps juxtaposed the latter label's astronaut logo with colette's dot motif, and revised the retailer's logo in BBC font. The offering was released in-store alongside a celebratory Pharrell-focused installation.
Nike x Paris Saint-Germain F.C.
In late 2017, colette, Nike and Paris Saint-Germain F.C. teamed up for an exclusive collection of co-branded jerseys. The football club and colette joined forces for the first time in 2015, commemorating the former's new kit with a limited edition scarf, before reuniting again in 2016 for a pop-up featuring a handful of collaborative items. 2017's release focused on a brief selection of the same Nike jerseys worn by players on the field, while a customized pink and blue set boasted co-branding and featured "colette" on the back of one jersey, and star player Neymar Jr.'s name on the other.
Gap
Shortly after it reopened in 2008, colette embarked on a collaborative New York City pop-up with American label Gap. The store tapped a range of collaborators for handmade goods; French artist André drew and signed a trench coat with a black marker and Olympia le Tan painted a denim jacket. Other designers reworked staple items in Gap's grey heather; Adam Kimmel's bow ties, Repetto's flats and Kangol's bucket hats were all revised in the American store's signature textile.
Saint Laurent
Saint Laurent paired up with colette for the retailer's final month. Alongside customized skate decks, speakers, accessories, chocolates and even a Vespa, the collaboration also included a limited array of monochrome shirts and sweaters that were produced exclusively for the retailer. The collaborative release also included a limited array of shirts and sweaters emblazoned with graphics of music legends such as Patti Smith, Axl Rose, and Depeche Mode alongside Saint Laurent's logo.
Chanel
After years of being stocked at the store, French legacy house Chanel held a month-long toast to colette this past November. Featuring exclusive accessories, clothing and artwork, the collaboration centered around Karl Lagerfeld illustrations that appeared on iPhone cases, T-shirts, wallpaper and LED installations that appeared in store displays. The brand's Fall/Winter 2017 collection claimed colette's bottom floor, as one last love letter to the store.
Off-White™
Virgil Abloh's cerebral clothing label paired with colette a handful of times on exclusive layering pieces. After first linking up for 2016's VLONE collaboration, which manifested the first Off-White™ x colette shirt, the retailer offered a pre-order of Off-White™ and Major Lazer's limited edition collaborative T-shirt the following summer. Off-White™ and colette rejoined in November 2017 for another collaboration, this time on a black hoodie commemorating the International Contemporary Art Fair 2017. The fashion label's recognizable stripe branding appeared on the rear and "Sculpture" was printed beneath "OFF" text on the front.
H&M Studio
Swedish fast fashion giant H&M's high-end label, H&M Studio, teamed up with colette in summer 2017. The collaboration resulted in a series of hand-painted and jacquard-knit goods which debuted exclusively at the French retailer, blending affordable price ranges with a focus on quality womenswear.
Modern Man
French imprint Modern Man is known for its hand-printed T-shirts offering tongue-in-cheek pop culture nods. In late 2017, the label paired with colette on a range of fashion and art-referencing T-shirts. Inspired by hip-hop album covers, Modern Man played with the names and images of creatives like Virgil Abloh, Demna Gvasalia and Rem Koolhaas. Photos were blown out and collaged, while colorful WordArt-style text danced across the shirts.
Balenciaga
Balenciaga and colette paired up for a run of collaborations in 2017, which began with a summer pop-up hosting the brand's Bernie Sanders-inspired Fall/Winter 2017 pieces as well as an exclusive pair of Speed trainers. The six-week residency encompassed an art exhibition, a screen printing station and free manicures by Balenciaga nail artist Mei Kawajiri. Naturally, exclusive goods were on hand throughout, ranging from collectibles like branded mugs, plush animals, pencils and eye masks to women's suiting that employed fabrics from the label's men's collection.