CLOT & DANESON Join Forces to Produce Lemon Iced Tea-Flavored Toothpicks
Alongside an amber glass bottle for storage.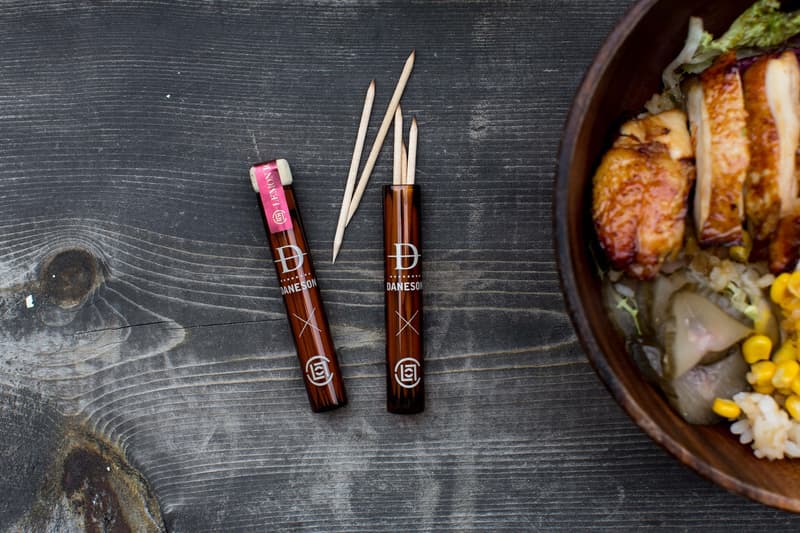 Toothpicks are essential after meals for mouth maintenance and DANESON, founded in 2011, has aimed to turn toothpicks into a high-quality taste-requisite with top-notch raw materials and craftsmanship. Joining forces with the courageously innovative streetwear/lifestyle brand CLOT, the duo has produced a Hong Kong favorite, lemon tea, as its toothpick flavor.
Each toothpick's flavor can be tasted and lasts in the mouth for two to three hours. In addition to the toothpicks is an amber glass bottle, which can be sealed with a cork to store your assortment of teeth cleaning tools. The CLOT x DANESON toothpicks will be on sale at JUICE HK and CLOT's online stores starting December 14.
JUICE HK
Shop A, G/F,
9-11 Cleveland Street, Fashion Walk,
Causeway Bay, Hong Kong