Carmelo Anthony Gets a New York Knicks Tribute Video on Return to MSG
After 6 seasons with the Knicks.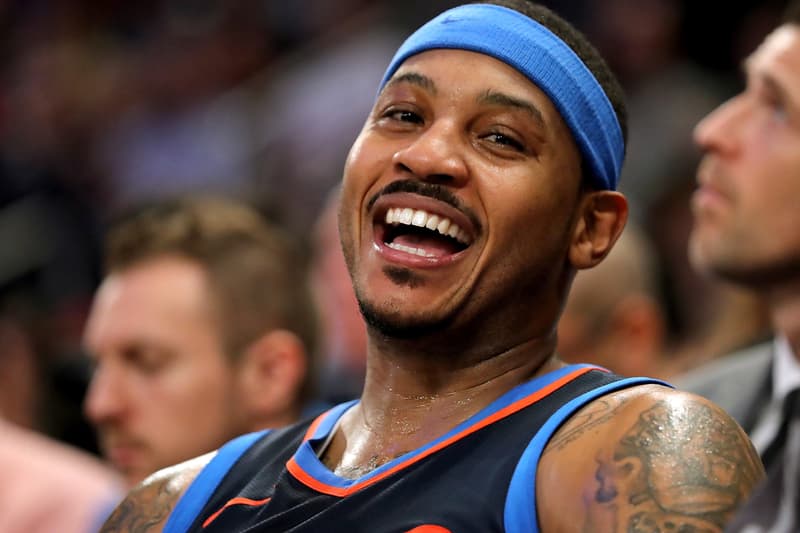 On Saturday night, Carmelo Anthony received a mostly warm reception from New York Knicks fans as he returned to Madison Square Garden for the first time since being traded to the Oklahoma City Thunder. A game that would no doubt be emotional, his former club played a tribute video for Anthony before his name was called during the traditional starting lineup introductions. The clip included highlights from Anthony's 6½ seasons with the Knicks, which was met with a loud ovation from the Madison Square Garden crowd.
Surprised by the video, Anthony then thanked the organization for the gesture, "That was big-time, and for me that goes a long way. It's a bittersweet feeling for me — coming back here, knowing the goals that I had, what I wanted to accomplish here and falling short in that category."
Anthony went on to speak about the emotional experience of that night's game:
"Walking in there, it will be a little emotional. Being back there and running out of the other side of the tunnel, seeing people who I became close to, seeing my family who I can't see much now because I'm in Oklahoma City, seeing my wife. Having them there is very important."
In other NBA-related news, LeBron James and Lonzo Ball's "secret" conversation blew up social media.
The @nyknicks introduce @carmeloanthony at Madison Square Garden for the first time since he joined the @okcthunder. pic.twitter.com/YgZSFXsSCg

— NBA TV (@NBATV) December 17, 2017