Kellogg's Is Making 'Super Mario' Cereal
Mushrooms included.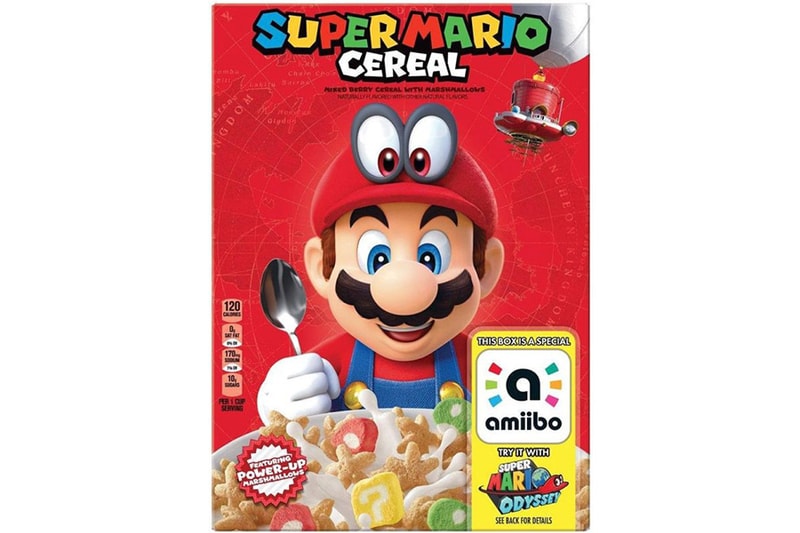 Although devoted Super Mario Odyssey fans are offering all kinds of praise and tributes to the game — including a tribute utilizing thousands of dominos — it still comes as a surprise that Kellog's is producing a cereal tie-in. The package includes special marshmallows and a special Amiibo sticker.
As the box proclaims, the package includes "Power-Up marshmellows," which include ? Boxes and several varieties of mushrooms, like the 1-Up. Star-shaped oats accompany the sweet flavorings. Kellogg's notes that limited boxes will include an Amiibo sticker that will function with Super Mario Odyssey, though the contents have yet to be determined.
The cereal is reportedly in Target's system already, meaning that it should be available very soon. In the meantime, Nintendo and Universal Pictures are in talks to create an animated Mario movie.