Snapchat's New Filters Identify Pets, Food Items & More
But will they help combat sluggish user growth?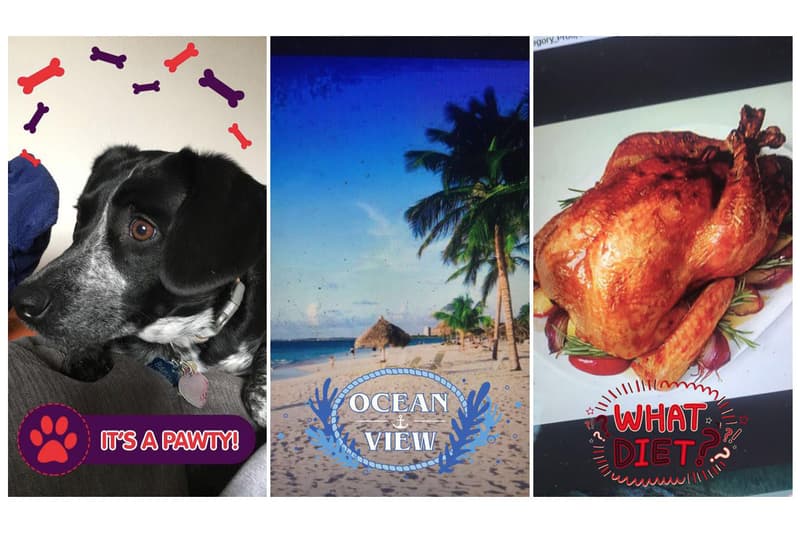 Earlier this month, Snapchat revealed plans for a complete redesign, hoping to combat sluggish user growth. Following the introduction of "augmented reality" features and "dancing hot dogs" for Halloween, the social media app has unveiled another addition.
This time around, Snapchat has implemented new filters that recognize your pets and the food you eat throughout the day. Using its patented "object-recognition" technology, Snapchat is allowing its users to access special filters that deliver "contextually-aware graphics;" the new features are triggered by simply capturing visuals of the appropriate objects. While this isn't exactly a part of the grand overhaul Snapchat is planning, it should aid in keeping current users satisfied.
You can take a look at some of Snapchat's new filters above, and expect a complete redesign in the near future.