Jeff Koons Thinks Louis Vuitton Is A "Perfect Company"
"It's used to communicating to people through materialism."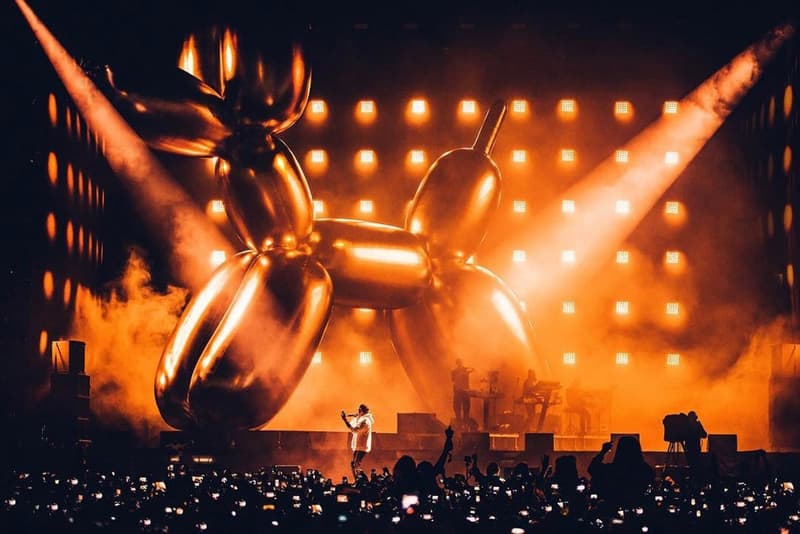 Jeff Koons has spoken out about his recent collaboration with Louis Vuitton and his inspirations behind the link-up. The artist, whose work recently appeared in giant form on JAY-Z's 4:44 tour, discussed an array of other topics in the interview with Bloomberg News — including why he wanted to work with the legendary fashion house.
On working with Louis Vuitton:
"When the opportunity to work with Louis Vuitton came about, I thought, This is the perfect company: It has tremendous resources, it understands aesthetics, and it's used to communicating to people through materialism."
The creative differences between making his own art and working for brands:
"It's not like I collaborate with people where there's differences, or tension, or the possibility of an outcome that's different from what I intended. I try to choose collaborations where we both really believe in a commitment to the viewer—where you can both communicate that what you really care about is them."
On creating some of the world's most expensive art:
"The true value of art has nothing to do with its monetary value, which to me in a way is abstract: Society will put these values on something, taking into account how it's viewed in a particular moment in time or relevance. But its real value is how it excites people and stimulates them and lets them be aware of a vaster life."
You can read the full interview at Bloomberg Businessweek. And, once you've heard from Jeff Koons, look over the Louis Vuitton "Masters" collaboration.