LiAngelo Ball Arrested in China for Shoplifting, Could Face 3-10 Years in Jail
Broke Baller Brand.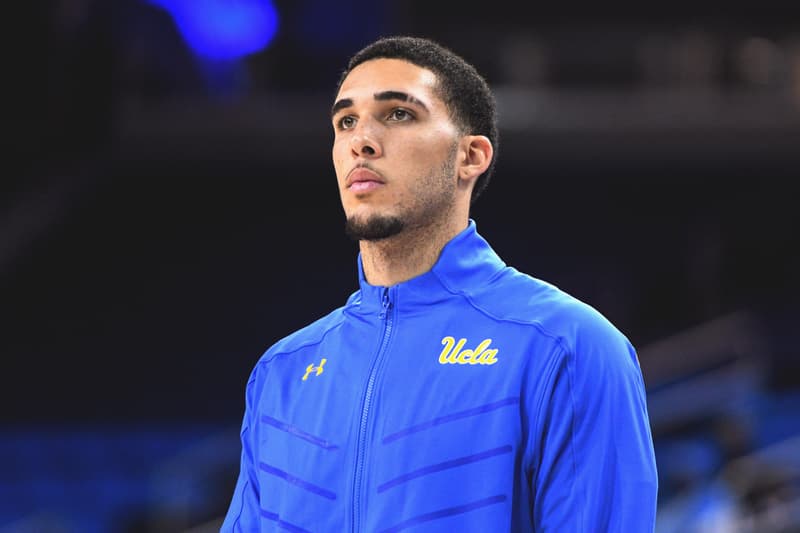 UCLA Bruins guard LiAngelo Ball and two other Bruins basketball players have been arrested in China on Tuesday for shoplifting. Ball, who is a freshman at UCLA, was taken in with two other freshmen on the UCLA squad: Cody Riley and Jalen Hill. According to a recent report from Yahoo Sports, an unnamed lawyer told Dan Wetzel that the trio could now be facing a 3- to 10-year prison sentence if convicted. The lawyer went on to state Ball, Riley and Hill could also be detained without bail for over a month.
Over at ESPN, Jeff Goodman stated roughly 20 Chinese police officers interrogated players from both UCLA and the Georgia Tech Yellow Jackets — the Bruins' opponents on Friday night — at the Hangzhou Hyatt in Hangzhou, China. UCLA provided a statement to Goodman: "We are aware of a situation involving UCLA student-athletes in Hangzhou, China. The University is cooperating fully with local authorities on this matter, and we have no further comment at this time."
The three college basketball players were caught shoplifting from a Louis Vuitton store close to their hotel outside of Shanghai​. Keep it locked here for updates.
In other basketball-related news, Nike has publicly addressed the string of ripped NBA jerseys.
LiAngelo Ball, UCLA teammates could face between 3-10 years of jail time in China if convicted of shoplifting, per @DanWetzel https://t.co/qqBCbXpWpa pic.twitter.com/xYeU0VaAd1

— Bleacher Report (@BleacherReport) November 8, 2017