50 Cent Debuts New Song With Gucci Mane, "On Something"
The theme song for his new BET show.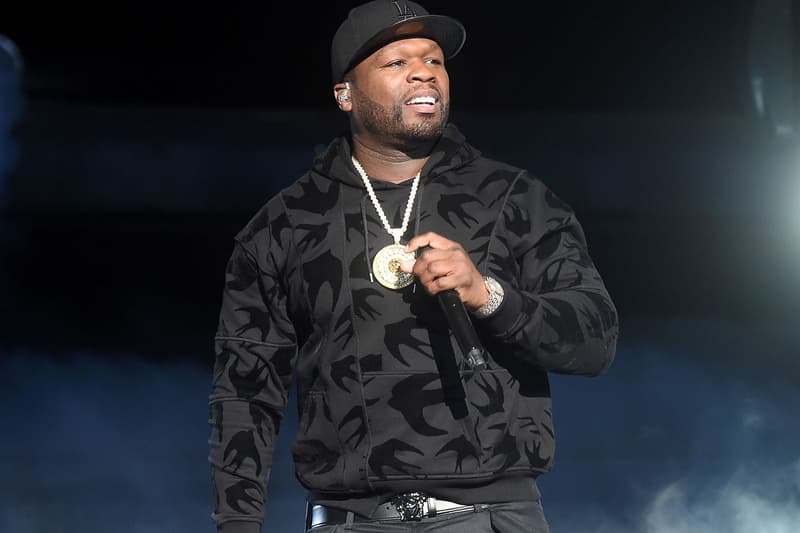 50 Cent has revealed plans for a new joint single with Gucci Mane. Known as "On Something," Guwop and 50's forthcoming collaboration will serve as the theme song for the latter's new BET show 50 Central. 50 Cent shared the news on DJ Whoo Kid's Whoolywood Shuffle program, debuting a snippet of the song to build up anticipation.
Along with a preview of his next major release, 50 Cent also delivered an update on the status of his other projects. Regarding Power, 50 wants to put out his own movie based on the show; as he reveals to Whoo Kid, he's aiming to release it between season five and six of his series. Concerning his next studio album, 50 is apparently "ready to start putting music out" and has been "recording" and working on the follow-up to 2015's The Kanan Tape.
You can preview 50 Cent and Gucci Mane's new "On Something" single and check out DJ Whoo Kid's Whoolywood Shuffle with 50 below. Previously, 50 Cent faced off against Gerard Butler in the new trailer for Den of Thieves. Gucci Mane's last high-profile collaboration was "In the South" with Big K.R.I.T. and UGK.