Comics Legend Brian Michael Bendis Leaves Marvel for DC
The man responsible for some of Marvel's most iconic stories.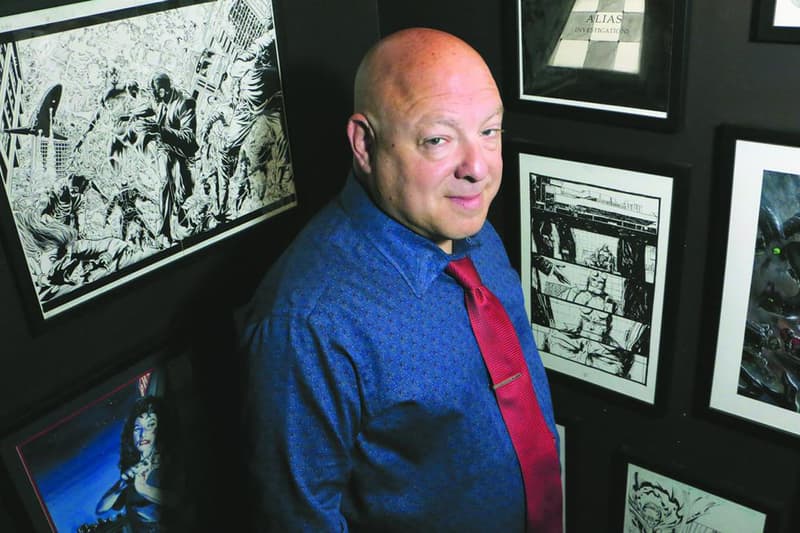 Brian Michael Bendis has spearheaded most of Marvel's leading titles for the past 15 years, developing the Ultimate imprint with his Ultimate Spider-Man run, subsequently creating Miles Morales, and writing dozens of iconic runs that has changed the status quo of the Marvel Universe.  Today DC Comics announced Bendis will be writing exclusively for them in a "multiyear, multi-faceted deal."
DC Comics made the announcement on Twitter Tuesday morning. "We are beyond thrilled to welcome Brian Michael Bendis exclusively to the DC family with a multiyear, multi-faceted deal," DC's statement reads. "He's one of the premier writers in the industry, having created so many unforgettable stories wherever he's been and we can't wait to see what he has planned for the DC Universe." Bendis confirmed the news, retweeting the DC Comics announcement. "This is real," Bendis tweeted. "I love you all. Change is good. Change is healthy. I am bursting with ideas and inspirations. Details to come! Stay tuned!"
Bendis' acclaim knows no bounds in the comic book world, having won multiple Eisner Awards for his work. His 2000 debut with Ultimate Spider-Man is the foundation of which Spider-Man: Homecoming takes some of its influence. He also created Jessica Jones in the Marvel MAX series Alias and penned a definitive run on Daredevil as well as big crossover events like House of M and Secret Invasion. What are your thoughts on the big move? Share your thoughts below.
We're so excited to start working with @BRIANMBENDIS! pic.twitter.com/v1tgsMaNTr

— DC (@DCComics) November 7, 2017
This is real. I love you all. Change is good. Change is healthy. I am bursting with ideas and inspirations. Details to come! Stay tuned! https://t.co/S1x5JDmGTt

— BRIAN MICHAEL BENDIS (@BRIANMBENDIS) November 7, 2017