Andrei Molodkin x Supreme Sample T-Shirt Sells for $15,000 USD
Someone paid a premium for this ultra-rare tee.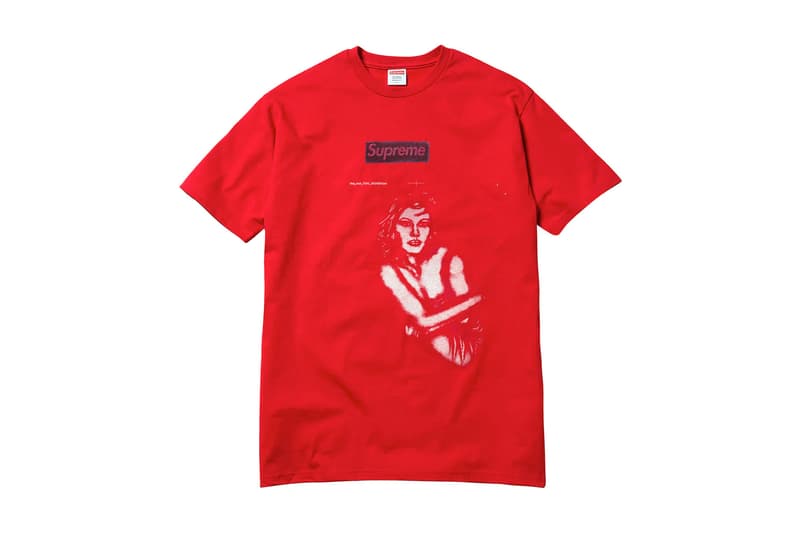 Way back in 2003, Andrei Molodkin and Supreme created a sample T-shirt that never saw a general release. However, the shirt resurfaced in the past year, selling for a record $15,000 USD to an anonymous buyer.
The red shirt features a single-tone Meg Ryan print on its front, beneath a blue, printed Box Logo. On the back is a large 3M print of Donald Trump. With no more than one other example known to exist, few other Supreme pieces can lay claim to an equivalent level of rarity.
What do you think about the sale? Is this the most collectible Supreme piece out there? Sound off below. Supreme tapped artist Cindy Sherman for its latest round of artist series skate decks set to drop this Thursday, November 9.