adidas Unveils Reworked Home Kits for the 2018 FIFA World Cup
Paying homage to past clubs with modern interpretations.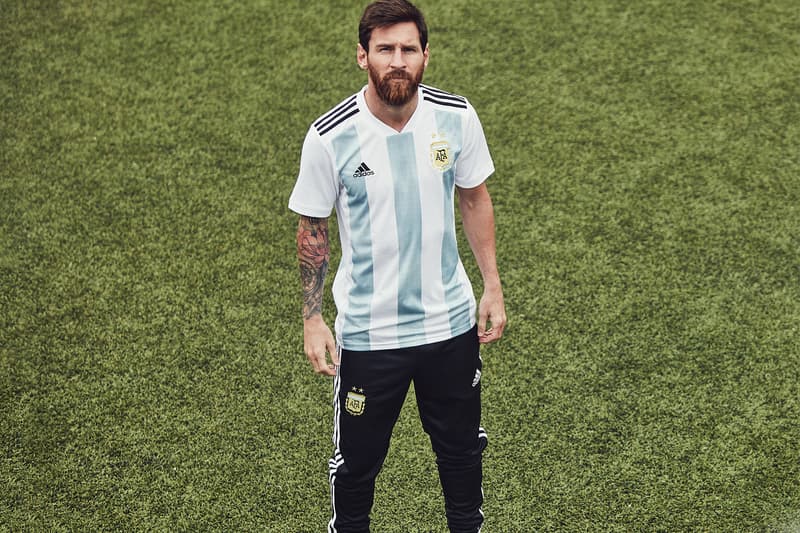 1 of 8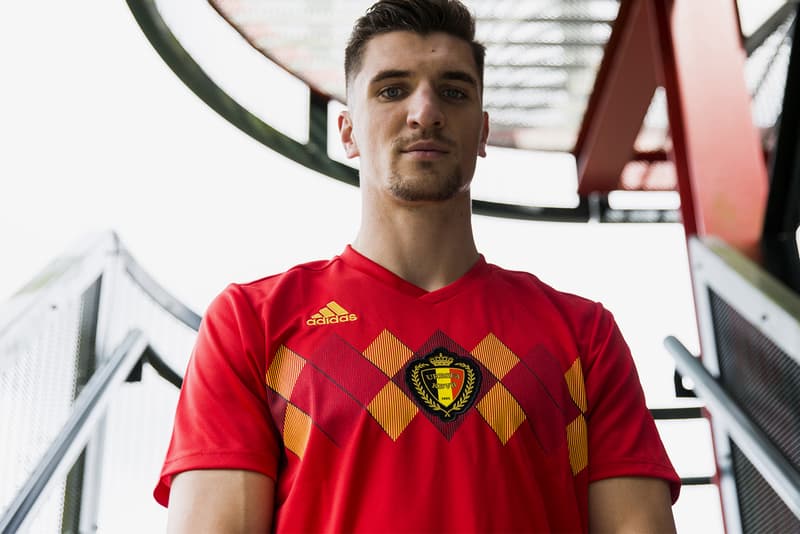 2 of 8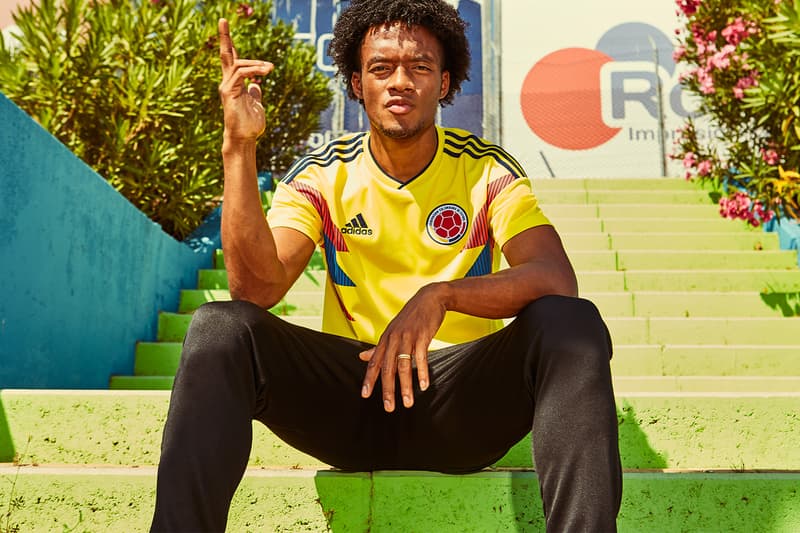 3 of 8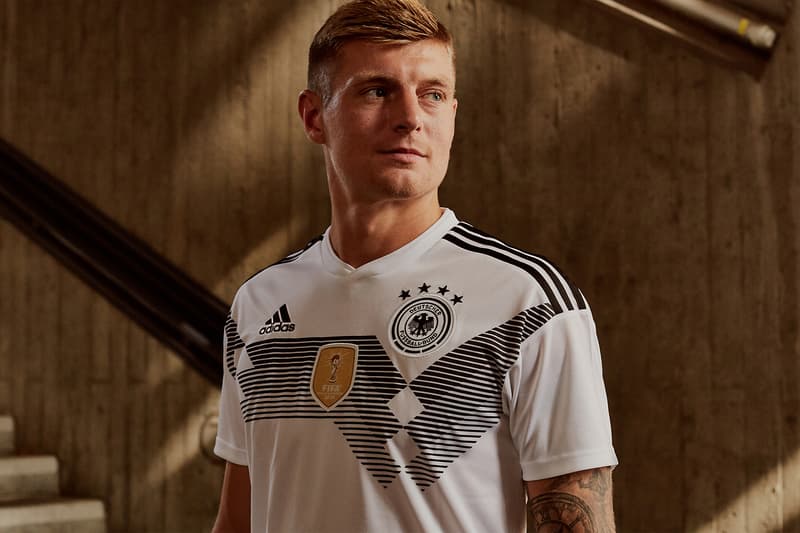 4 of 8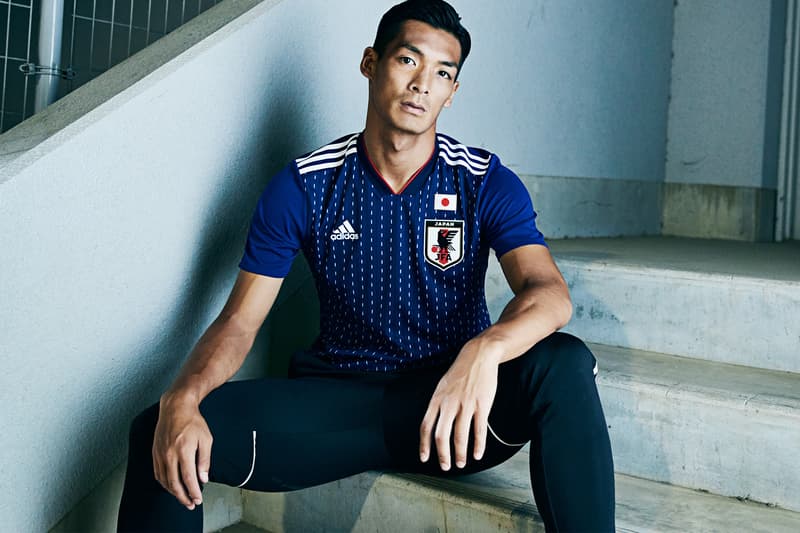 5 of 8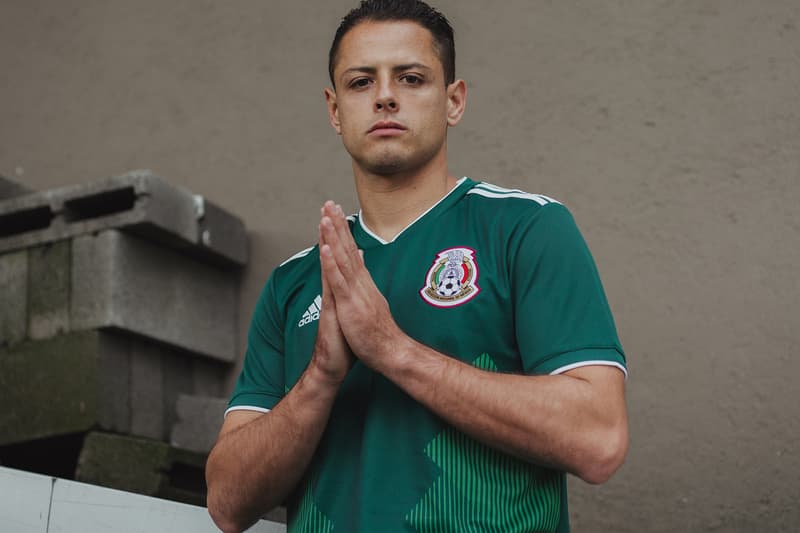 6 of 8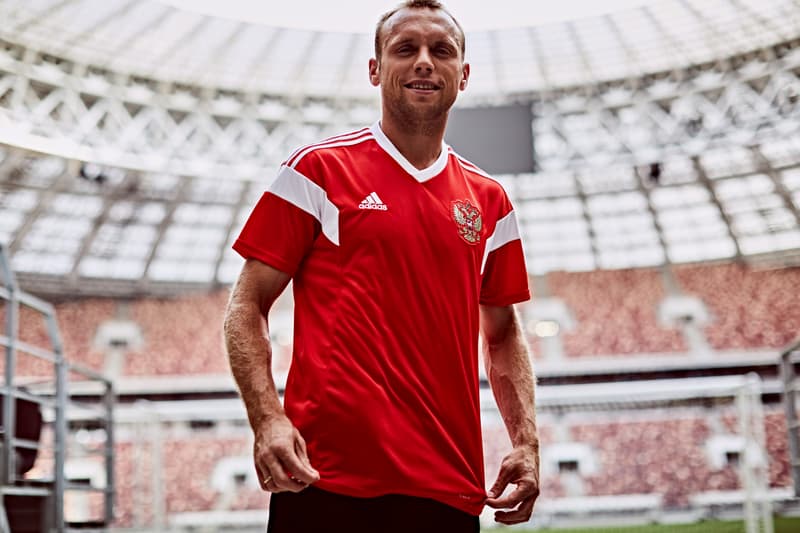 7 of 8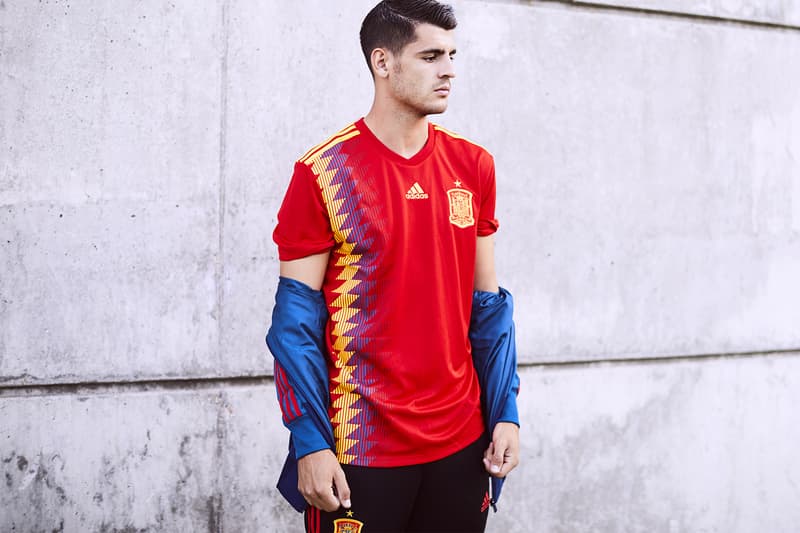 8 of 8
adidas Soccer has revealed its home kits for the 2018 FIFA World Cup. Inspired by past shirt designs, each jersey incorporates a modern interpretation to the reworked jerseys. Germany's iconic 1990 shirt features an updated dropped shoulder cut line constructed with two fabrics and "Die Mannschaft" on the reverse of the neck. Russia's red 1988 home kit receives solid white lines from the back, arms and chest with a Russian flag, eagle, and "Вместе К Победе" ("Victory-Bound as One") on the reverse of the neck.
The new Argentina home kit is a celebration of AFA's 125-year anniversary, incorporating pixel optic laurels alongside the AFA crest into the iconic blue and white stripes of the jersey. Highlighted is the number 125 and two gold stars representing the country's FIFA World Cup wins. The Spain home shirt pays homage to the jersey worn at the 1994 World Cup in the United States. Its design consists of diamonds in red, yellow and blue, representing speed, energy and style. The new Colombia jersey features the flag's blue and red in a graphic on the side of the kit, referencing the design of its '90s counterpart. Under the neck, you'll find "UNIDOS POR UN PAIS" ("United as one Nation").
Japan's kit takes inspiration from Japanese apparel design and Sashiko stitching, and highlights a new shade of blue as well as hues of red and white representing its national flag. The neck celebrates important moments of JFA's soccer history. Mexico's home jersey is a base green with a graphic running from helm to chest, with a neck detail that reads "Soy Mexico."
These home jerseys are available to purchase now at addias's webstore.