Defeat to Trinidad & Tobago Leaves the United States in World Cup Wilderness
Wonder if Donald will tweet about this?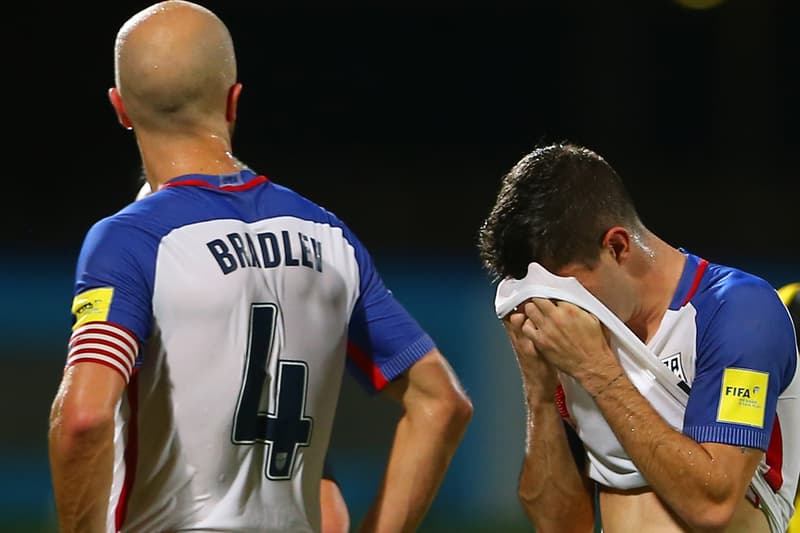 The United States will not be joining the party at next year's football extravaganza in Russia. Bruce Arena's side, who began the night in third place in their qualifying group, put in a lacklustre performance as they were defeated by Trinidad & Tobago 2 goals to 1. Even in defeat, USA could've claimed fourth place and a position in the playoffs. However, wins for Honduras against Mexico and more pertinently an 88th-minute winner from Román Torres for Panama meant that USA was relegated to fifth place and out of contention for a spot at the World Cup. The last time the USA missed out on the World Cup was 1986.
After a promising campaign, under Jürgen Klinsmann at the 2014 event in Brazil, it appeared as if USA was starting to flex its muscles in the world of football. Yet appearances can be deceiving and in reality, this recent qualifying campaign has been a bit of a nightmare. It was only after Christian Pulisic inspired a 4-0 win over Panama last weekend that the USA had been propelled back into contention. Unfortunately for the Borussia Dortmund teenage starlet, he's going to have to wait another four years before getting the chance to impress on the world's biggest stage.
In highly contrasting fashion, Iceland recently became the smallest country to ever qualify for the World Cup.