Raf Simons's Politically-Charged Leather Belt Is Now Available
"Any way out of this nightmare?"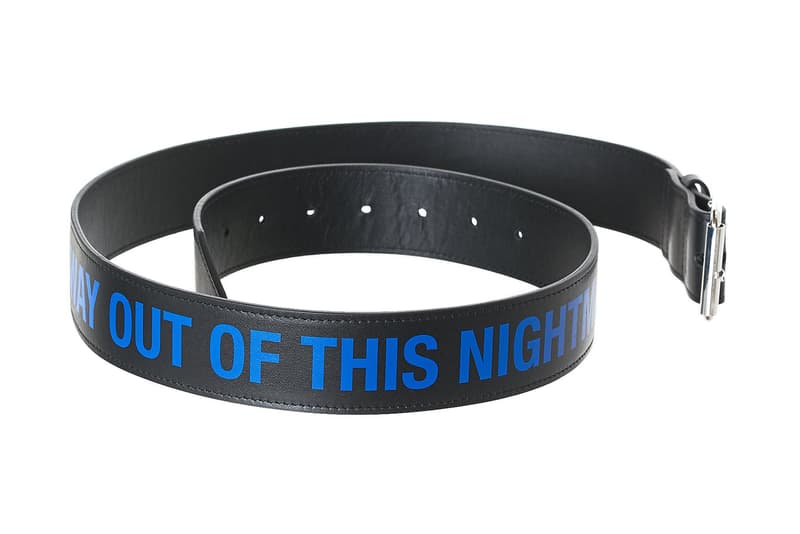 This past February, Raf Simons unveiled a diverse collection for the Fall/Winter 2017 season. A number of pieces spanning outerwear, tops, and bottoms paid homage to New York City alongside items embellished with protest slogans that relayed the fear and frustration of living under Trump's presidency.  "Ask me do I think that you should stand up against what is happening in this country, then I say yes. Even in writing, I do not think people should be fearful — we should be more fearless — and not behave like everybody is expecting you to behave," said the designer to Vogue.
One protest piece is Simons's graphic leather belt adorned with the tagline, "Any Way Out of This Nightmare?" The belt is predominantly wrapped in tonal black alongside a silver buckle with the text in a royal blue hue. The accessory is now available for purchase for approximately $249 USD at select international retailers such as H. Lorenzo.
Check it out above and let us know if you're willing to cop.