Lonzo Ball's Trainer Trolls Nas With Photoshopped T-Shirt
Coincidence or subtle dig?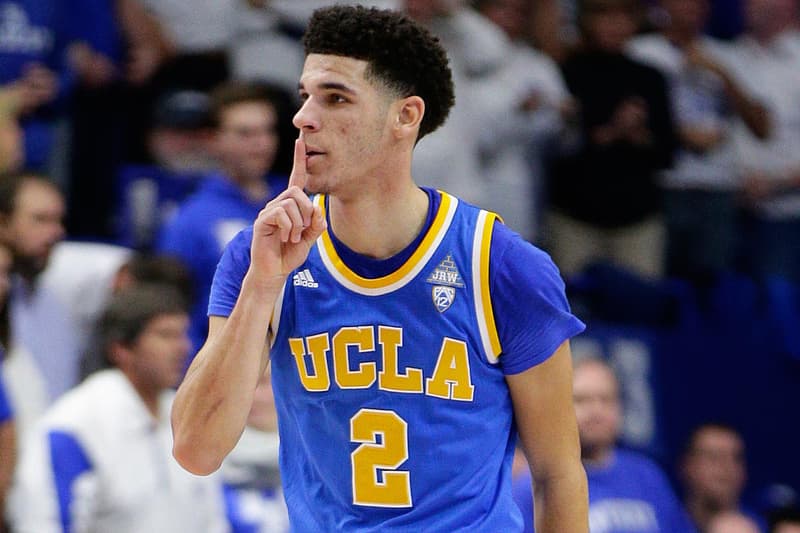 In early September during the premiere episode of Ball in the Family, Lonzo Ball made a very bold statement saying no one listens to Nas anymore and Migos and Future are "real" hip-hop. Though Ball quickly clarified his controversial Nas statement soon after, it looks like the newly-appointed Los Angeles Laker is still enjoying throwing subtle shade at the artist.
Taking to his Instagram, Ball posted a photo of his crew including Brandon Ingram and his manager Darren Moore. If you look closely, Moore can be seen rocking a tee with Nas's It Was Written album on it. However it's been Photoshopped with Ball's face in lieu of Nas'. Coincidence or subtle dig? Sound off in the comments below.
Lonzo himself is getting into the music game, having recently dropped the single "ZO2."
Lonzo's trainer and manager rocking a shirt with his face on a Nas cover.

Legendary. pic.twitter.com/9LYMfzb3v3

— Thomas Duffy (@TJDhoops) October 12, 2017