Honda Reveals Its Riding Assist-e Concept Motorcycle
Set to debut at the upcoming Tokyo Motor Show this year.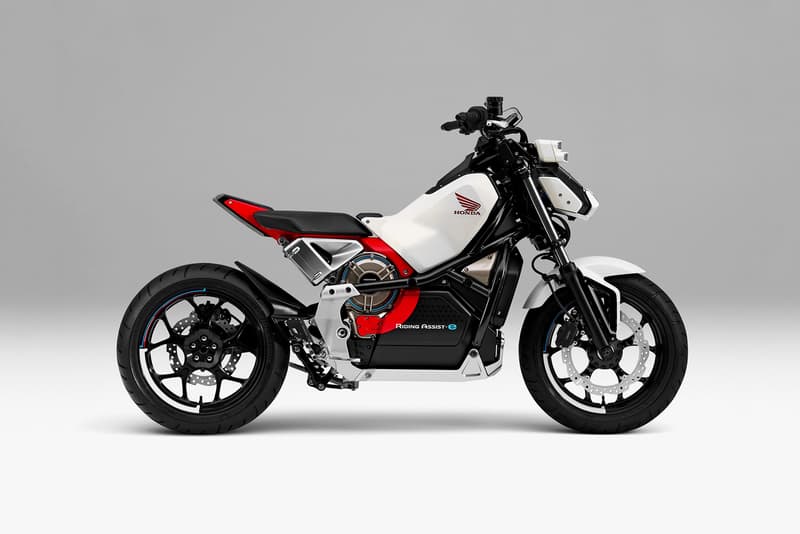 Honda unveiled its groundbreaking Riding Assist technology at the Consumer Electronics Show this year, which comes in the form of a next-generation motorcycle that can balance itself regardless of whether it's carrying a rider or not. Now the automotive marque is set to present an electronic version of its original concept. Called the Riding Assist-e, the motor is speculated to sit above the battery, cooled by a rear-mounted radiator and is charged via a port on the left side of the bike.
Taking up space only on the front of the bike, the balancing mechanicals could serve in any motorcycle with any powertrain that has enough room up top. Honda has stated, "we're also thinking about if we could use this technology on big bikes like a Gold Wing." As of now, no official specs are available but more info will be available later in October during the show.