Young Thug Announces He'll Be Joining Drake on Tour in Europe
Jeffery and the 6 God are joining forces.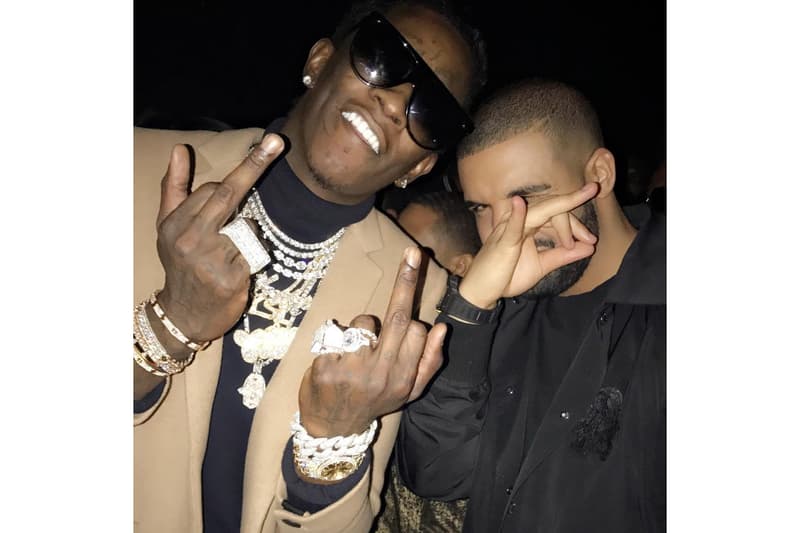 There are few artists on the planet hotter than Drake and Young Thug right now, so it only makes sense that the two hit-makers should join forces, especially on a jet-setting tour. Well, it looks as if Jeffery has all but confirmed the news, taking to Instagram to share a photo of himself and the 6ix God, complete with a caption that reads "European tour ft ……" Drake only recently announced the plans and dates for his 'Boy Meets World' tour, which kicks off later this month. It remains to be seen which stops Thugger will perform on, but rest assured that those dates will be particularly rambunctious.
Check out the announcement tweet below. Meanwhile, Drake has been continually stirring the pot on Instagram.