Tim Coppens on Menswear's Paradigm Shift
"It's about making things easier—easier to move around in, easier to make your day faster."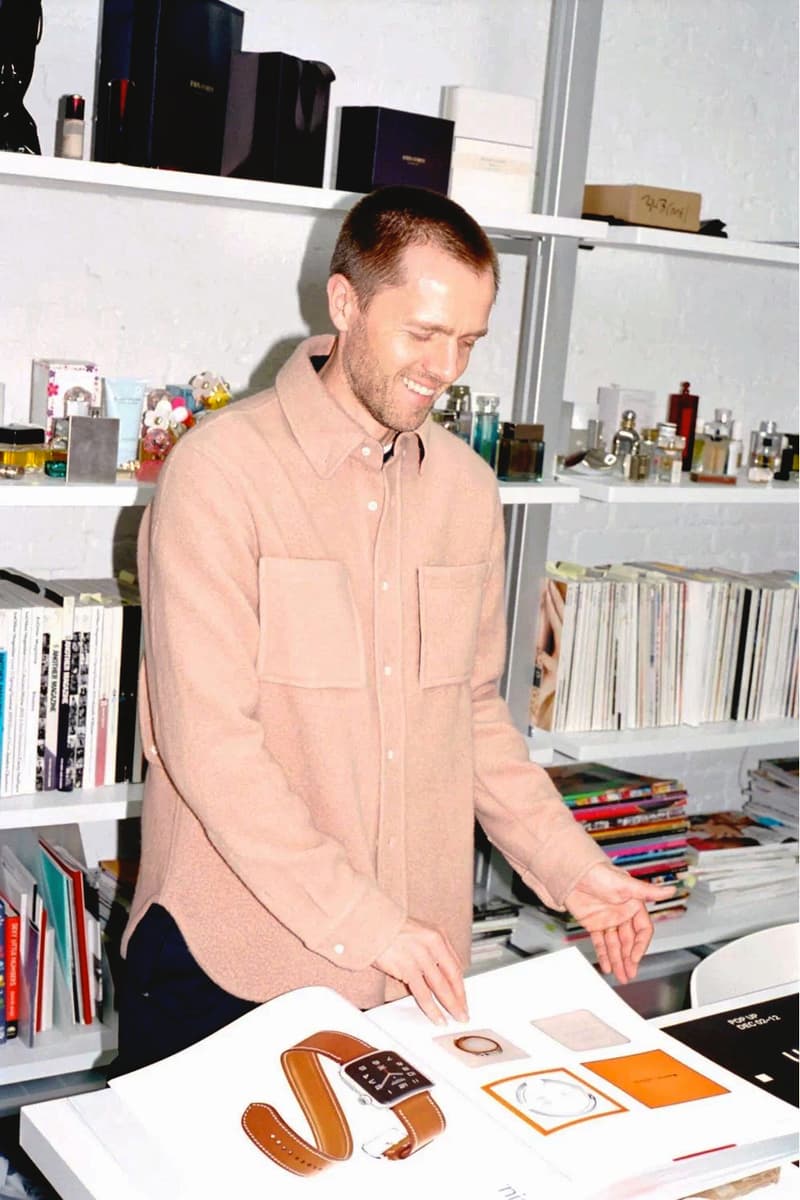 Tim Coppens has been designing menswear for a long time. The Antwerp Royal Academy alumni has completed stints at adidas and RLX, before beginning to helm his own eponymous label and overseeing Under Armour's UAS sportswear division. The designer is at the forefront of what is known to most as "athleisure," and has long been in the trenches with sportswear-influenced fashion. With his roles as a fashion designer for his own label and for a multinational athletic company, Coppens has the ability to experiment. Check out this in-depth interview with the designer, courtesy of SSENSE.
Watch our video interview with Tim Coppens just before his UAS presentation during NYFW here.
When you zoom out and look at the history of men's dressing, the 20th century is very much defined by the suit. But in the 21st century—at least so far—we are looking at a shift into "athleisure"—a kind of convergence between casual dress, formal dress, and athletic clothing. Since you are someone who has been at the frontline of this sea change, I wanted to ask you what kind of society you think this shift is speaking to?
I think there are a lot of things, actually. When I started working in fashion, there was a very big division between performance wear and fashion. If you looked at all the fashion houses when I was going to school—looking at the stores that were surrounding the Antwerp Academy and what was being shown at Paris—you would have a sportiness to a certain collection, but there was not that immediate link to real sports. I think part of the evolution has been that certain things have become more accepted. For example, if you look at something stupid like an elastic waistband. That was seen as something for a jogger's pants or baby's pants, but now everybody has elastic waistbands because there is something easy about them. But then again, you just have to look at the amount of gyms there are. Ten years ago in Belgium, going to the gym was something you couldn't talk about loudly in public. It was totally not cool. Now, the gym and playing sports has become a much bigger part of life in an urbanized environment. When I left the Academy and started working for Adidas, it was not because I knew I was going to create high fashion, it was because I thought there was something interesting in the way the garments were constructed—the evolution of technology and how all these things were happening a lot faster there. And now you can see, after like 10 years, a lot of these technologies have been incubated in fashion.

I think in another time—like, the '80s or '90s—wearing sports clothes all day was a subcultural way of checking out of the white collar economy. But now with, say, billionaires like Mark Zuckerberg wearing hoodies, these types of separations no longer exist.
I think a number of brands have been developing this connection for the last 10 years. And a lot of these brands get bucketed into the "streetwear" category. I was just thinking about how when I was a kid—like 12, or 13—I had this huge O'Neill jacket with these extreme, snowboarding colors. I never went snowboarding in it, but it was cool and nobody had it. I remember I also had these Tommy Hilfiger track pants with the long zippers. And if you look at what Palace or Supreme are doing right now, it's not that much different. I think the new thing is how this aesthetic has translated into something more innovative in menswear that's now available to more groups.

When you started doing RLX, was it a challenge for you to make this sort of translation between high-performance wear and a heritage brand? What was the thought process there? Because when kids in the cities started wearing Polo Sport and Tommy Hilfiger in the 1990's, that was a coup that happened on the consumer side, not the design side.
It was pretty much figuring out what Ralph Lauren was about. And then gradually I was able to think about how we could incorporate elements that went farther from like, "Oh, we're creating a polyester t-shirt and track jackets." I think it's nice to keep certain elements of tailoring and fabrics like wools and cashmeres to bridge that gap. When you're working on something innovative, you can balance that out with something more recognizable. Not traditional per se, but something known that's comfortable. You don't want everything to turn out like a space suit. Because that's the other extreme, and that's a lot easier to do in my opinion.

It's interesting to hear you describe things in terms of "comfort," because that's almost an unspoken word when it comes to high fashion.
In my eyes, it's not just talking about comfort. It's about making things easier—easier to move around in, easier to make your day faster. When you live in New York, for example, a lot of things have to be tackled in one day. Clothes have to be able to give you that benefit.